Layer Raises €5m in a Seed Round to Build a Productivity Platform for Spreadsheets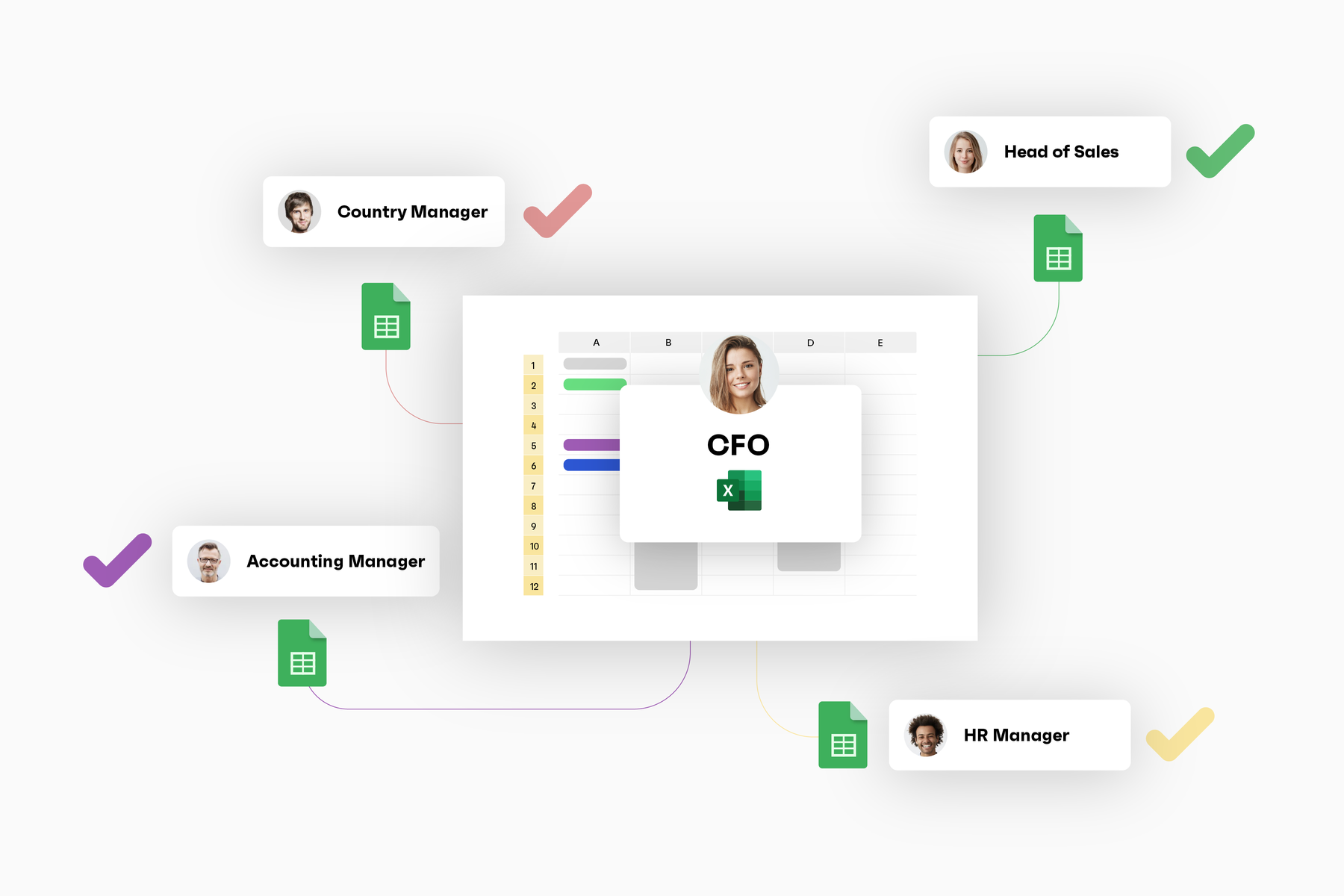 Layer supercharges Excel and Google Sheets, making spreadsheet-based workflows more reliable, user friendly and efficient
The company has closed a funding round from the backers of Dropbox, Pitch and Slack, raising €5m as it sets its sights on a market of one billion active spreadsheet users globally
With 82% of all budgeting still undertaken through spreadsheets, the company believes the opportunity to enhance productivity is significant, spanning many use cases from financial planning to budgeting, reporting and beyond
Layer, a Berlin-based technology company building a productivity platform for spreadsheets to supercharge Excel and Google Sheets, has raised €5m in a Seed funding round led by Index Ventures with participation from earlier backers btov Partners. They are joined by angel investors who include Ajay Vashee (CFO at Dropbox), Carlos Gonzales-Cadenaz (COO of GoCardless), Felix Jahn (founder and CEO of McMakler), Matt Robinson (founder of GoCardless and Nested) and Max Tayenthal (co-founder and CFO of N26).
Layer makes the process of creating and managing complex, business-critical spreadsheets workflows simple and efficient. While businesses are heavily reliant on spreadsheets for critical processes such as financial planning, reporting and forecasting, they are often fragile, breaking easily and requiring highly paid employees to spend hours on repetitive, mundane tasks, managing contributions over emails and copy-pasting between files. At best, this leads to a frustrating experience and at worst, the data that the business relies on is lost or inaccurate.
Layer allows spreadsheet users to request data and input from colleagues and give granular access down to individual cells, improving collaboration and overall productivity. The web app can be used within seconds without any additional plugins or installations and sits on top of your existing Microsoft Excel and Google Sheets files.
Layer believes that instead of trying to replace spreadsheets, there is a clear opportunity to bridge the gap between Microsoft Excel or Google Sheets and more sophisticated software, combining the advantages of each. Layer's features include centralising all workflow-related communication, automating repetitive data collection , and enabling smarter version control including track-changes for spreadsheets.
Layer co-founder Constantin Schünemann commented: "Spreadsheets are prevalent in nearly every organisation globally, regardless of size and they are not going anywhere. Yet, spreadsheets haven't changed much in decades. Talk to anyone trying to collaborate with their colleagues on complex spreadsheets, and you will encounter a frustrated user. Having experienced this ourselves, we knew there must be a better way, and that's what we are building in Layer."
Index Ventures' Max Rimpel added: "Spreadsheets are one of the most successful UI's ever created, but they've been built primarily for a single user, not for large distributed organisations with many teams and departments inputting data to a single document. Just as GitHub has helped developers contribute seamlessly to a single code base, Layer is now bringing sophisticated collaboration tools to the one billion spreadsheet users across the globe."
Layer was founded by Constantin Schünemann, Moritz ten Eikelder, David Barnowsky and Ernests Karlsons. Constantin and Moritz met at Helpling, an online platform for on-demand home services, where Moritz was the Global CFO and Constantin was the Global Head of Business Development. Both heavy spreadsheet users, they decided to channel their frustrations with Excel and Google Sheets into their new company, and in 2019 founded Layer together with seasoned product experts David and Ernests to solve the inherent problems with spreadsheets for all users.
Currently in private beta, users can register for early access on golayer.io. Layer is expected to launch publicly in 2021.
About Layer
Layer supercharges Excel and Google Sheets, making spreadsheet workflows more reliable, user friendly and efficient.
Published — July 15, 2020