10 Learnings from the Index Gaming Summit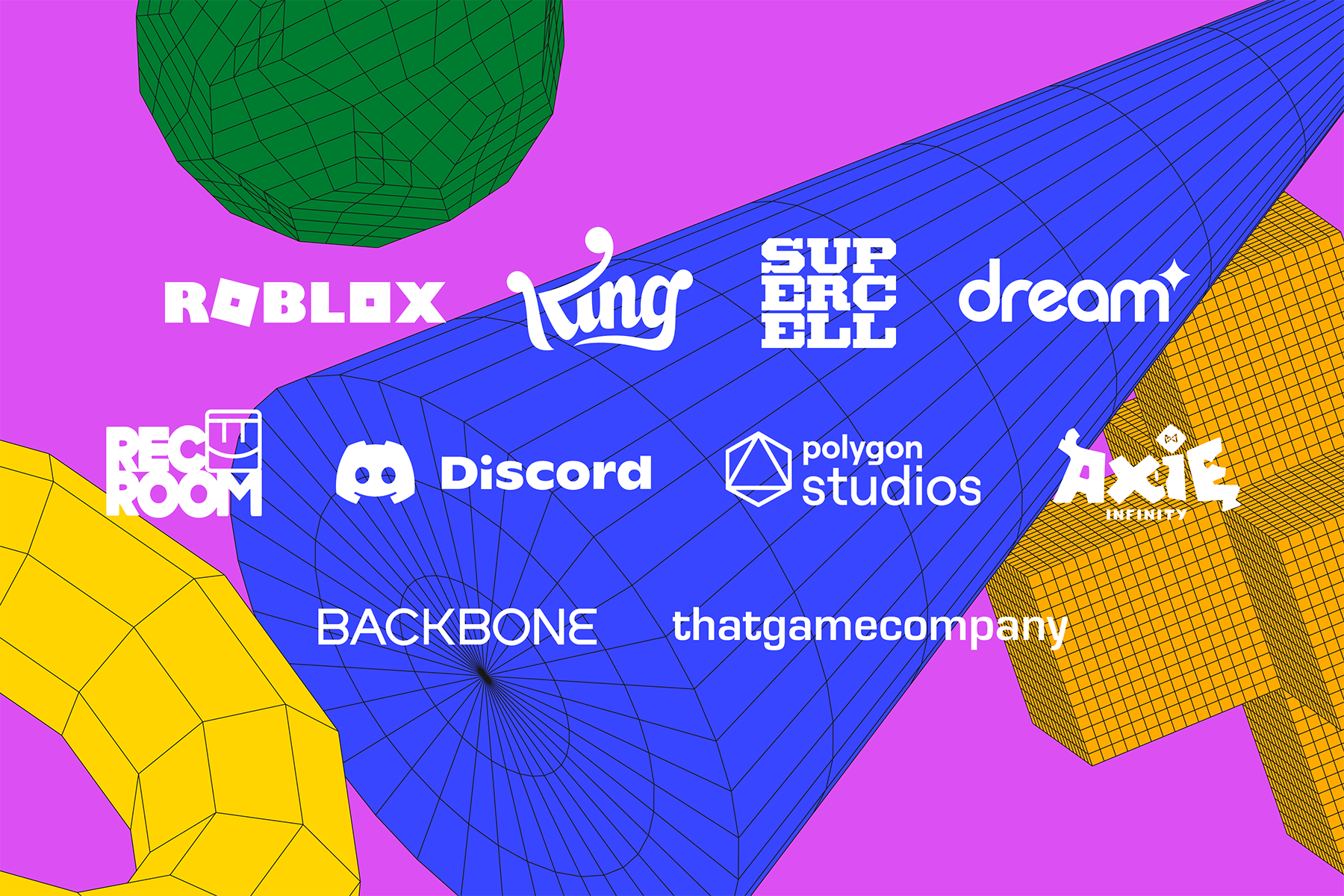 Gaming is now the biggest and most expansive of all the entertainment categories. With over three billion gamers globally and an industry that's set to be worth over $400bn by 2028, there's little doubt gaming is taking a front seat in our digital lives.
At the Index Gaming Summit 2022 a packed line up of creators who have helped define gaming over the past decade – as well as those who are set to influence the industry going forward – delved into what's powering this success.
Here, we've pulled out 10 things we learnt across sessions that featured Roblox, King, Supercell, Rec Room, thatgamecompany and more. Watch the video to hear what the experts have to say on each topic, or head to the event's page to watch it in full.
Social interactions are driving gameplay
The biggest driver for gamers today is the ability to socialise and build new experiences through online communities.
It's an area that the vast majority of the creators said they are focusing on when it comes to game development and spend, whether that's a wider array of expression tools, methods to interact with real-world events such as concerts and sports, or giving people the ability to participate in virtual economies.
Game creators are now in the business of hospitality
As our virtual and physical lives increasingly intersect, game owners are more inclined to treat their business as a service rather than a product.
Jenova Chen of thatgamecompany, the owner of titles such as Sky: Children of the Light, says the company has moved from seeing their games as a software to a live service. Instead of calling gamers "users" or "players", the company sees them as "guests" of the online theme park it has created. "It's a hospitality business really. You want players to have the best experience so they will come back with friends."
Our digital lives are increasingly experienced through games
Creators including Rec Room's co-founder and CEO, Nick Fajt says the definition of gaming is rapidly expanding.
"What you see is gaming is eating large parts of the consumer web: fashion, dating, events, concerts," he says. "These things are now moving into the gaming world in a way that was unthinkable 20 years ago."
Player-generated content & creativity is booming
Users are becoming creators, a trend which is likely to grow especially with the increasing availability and emphasis on digital objects and experiences.
Roblox CTO Daniel Sturman says: "One of the benefits of our creator community is that they constantly surprise us and do things we would have never expected. I like that we don't have to be the geniuses, as they will be the geniuses for us."
Web3 & NFT gaming can be successful without dominating the industry
An overwhelming majority of the speakers said the growth of Web3 is an interesting development, but that they will not focus on crypto functionality for now.
Indeed, Ryan Wyatt, CEO of Polygon Studios adds: "We talk far too much on absolutes: there's three billion gamers, it's ok if only a fraction of them play Web3 games…if it serves 10-20% of all gamers around the world, we'd be talking about hundreds of millions of people participating in a new sub-section of the games industry."
Building games solely for profit rarely leads to success
Successful IP is formed by developers who are led by creativity and a focus on user experience. The game creators discuss how the temptation to create multiple titles that capitalise on an initial successful title has often led them down the wrong path.
"After our first title Toy Blast, we decided to create another game just to increase revenues. When we started the project, we worked day and night and after a couple of months we realised we just didn't want to do it," says Dream Games co-founder and CEO Sooner Aydemir.
Iconic IP comes from genuine, user-centred creativity
While it may seem a cliche, the speakers are agreed that the strongest ideas and IP come from a genuine desire to have something to say or share.
"It has to come from the inside out," says Chen. "Sometimes people have writers block and if they don't have something they probably shouldn't push it out as their next product. It really needs to be something that you want to play yourself and you believe many other people – family and friends – want to play it too."
Players want access to games across devices
Improving user experiences by allowing players to jump from mobile, to console, to PC, is top of the list for most gaming companies, who believe that creating this fluidity is the thing that will most affect engagement.
"We're moving from a device-centric model of playing games and divorcing ourselves away from that to a user-centric one. Sort of like what happened with music streaming," says Backbone co-founder & CEO Manet Khaira.
…which the cloud will help power
Khaira adds that the cloud is already starting to power this move – especially for high graphics triple A titles that are traditionally found on Xbox and PlayStation – as problems such as latency are close to being fully resolved.
"Consumer adoption this year has already blown past all of our expectations… Microsoft has said that almost half of all Game Pass subscribers are playing Xbox Cloud Gaming which is a remarkable feat considering the service is still in beta," he says.
Building safe spaces is more important than ever
The social focus across games also emphasises the need for moderation to prevent the toxic environments that we have seen across social media over the past two decades. Companies such as Discourse and Roblox have been focusing on giving moderators the tools they need to create better experiences.
Discord COO, Elizabeth Hamren says: "We really think about how we create tools for the admins and moderators that are running servers and communities on Discord today. It's a combination of proactive and reactive tools; we continue to invest in reporting tools and then our safety team will take action – about 15% of our employees are dedicated to safety."
Published — Aug. 10, 2022