Alan, the digital health insurance company, announces €23M Series A financing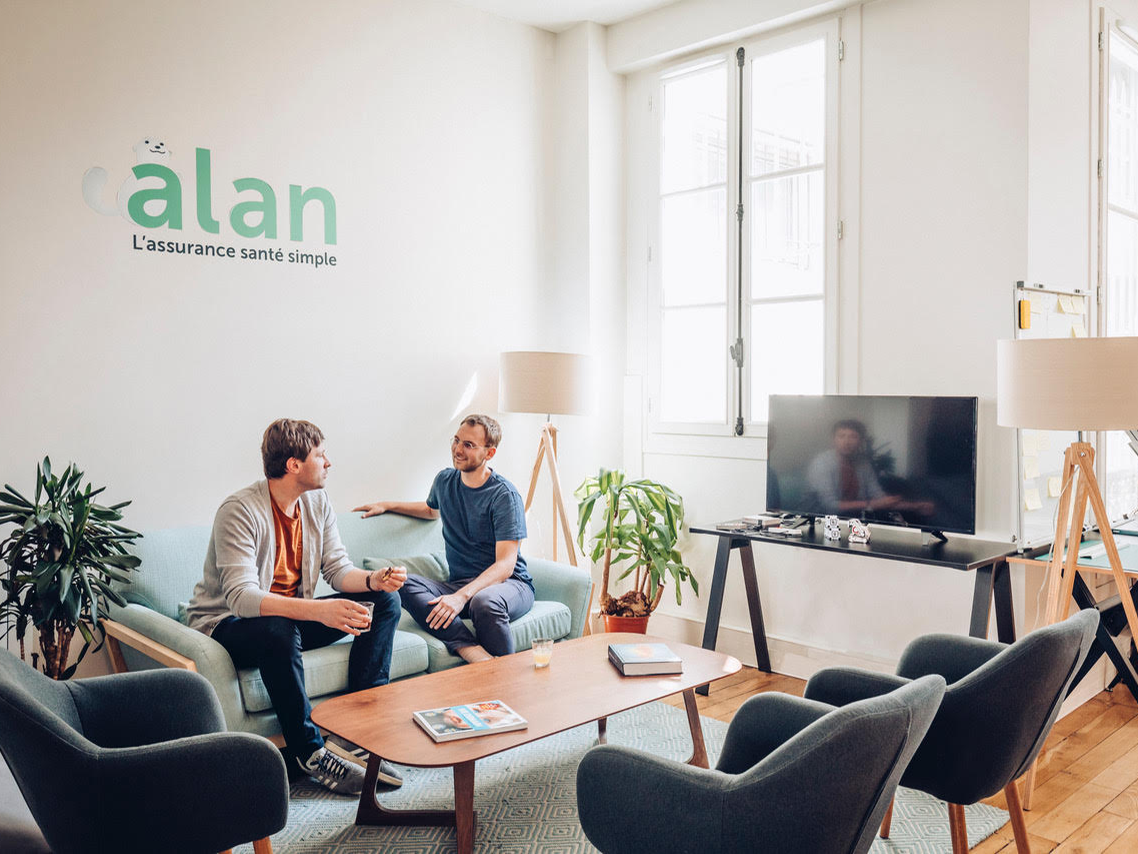 Alan, the Paris-based digital health insurance company has raised 23 million euros ($28 million) in Series A financing led by London and San Francisco-based venture capital firm Index Ventures.
Xavier Niel also invested in the round, as well as previous investors OpenCNP, Partech and Portag3 Ventures LP. The funding represents the largest Series A in the Insurtech space in France.
Alan, the first licensed health insurance company in France since 1986, empowers users to enjoy healthier lifestyles. Founded in 2016, Alan has already covered more than 7,000 people at 850 companies.
The company will use the new funds to:
Triple this number this year and reach 100,000 users covered within three years.

Grow the team to 80 employees by the end of 2018 with the best talent from around the world

Build services in line with Alan's vision of empowering users to enjoy healthier lives with minimal effort
"By bringing superior technology, data, and design to the old-fashioned health insurance industry together with the top talent from Europe and abroad, we aim to make the overall health experience simpler, smarter and better for our users", said Alan CEO and co-founder, Jean-Charles Samuelian. "Ultimately we want to make health and well-being easy and accessible to all. This investment will help us accelerate our growth which was only organic so far", adds the CEO.
"Alan is reinventing health insurance, addressing a €36 billion market in France alone. They've created an innovative, fully digital and holistic insurance offering -- a very appealing alternative to traditional insurance schemes. We're excited to be backing Alan's stellar team led by Jean-Charles and supporting them in achieving their vision of improving the quality of care delivered," comments Jan Hammer, Partner at Index Ventures, an international venture capital firm that has backed some of the most successful fintech startups including Adyen, Funding Circle, Robinhood and TransferWise.
"The energy and talent of Alan's team is outstanding. By building the best health experience, they are in the position to become a new leader on their market", says Xavier Niel.  
"After being part of the seed in 2016, we are delighted to invest in that new round with our OPEN CNP program and to back again Alan's growth. CNP Insurances also works with Alan as first reinsurer and to co-build a disability insurance offer for companies," says Hélène Falchier, Head of private equity for CNP Assurances and CEO Open CNP.
As of today, Alan has raised a total funds of 37 million euros (45 million dollars USD) including the 12 million euros raised in 2016, one the biggest French seed rounds and received Bpifrance financial support as a winner of Concours Mondial d'Innovation. This latest funding was approved by the French Regulator, L'Autorité de contrôle prudentiel et de résolution (ACPR).
The inspiration for Alan came from the founders' frustrations with existing healthcare services. Coming from a family of doctors, Samuelian grew up thinking of ways to improve healthcare, and became particularly motivated when his grandfather was diagnosed with cancer and he encountered firsthand information mis-management and the complexity of the health system.
Alan is the leading digital health insurance provider in France. Founded in 2016 by Jean-Charles Samuelian and Charles Gorintin, Alan is making health experience simple and modern. In 2016, Alan became the first licensed health insurance company in France since 1986. Alan is a primary insurer that distributes its own health plans directly to companies and individuals.
Published — April 10, 2018