Alan, The Digital Health Insurance, Raises €40M Series B to Build the Future of Healthcare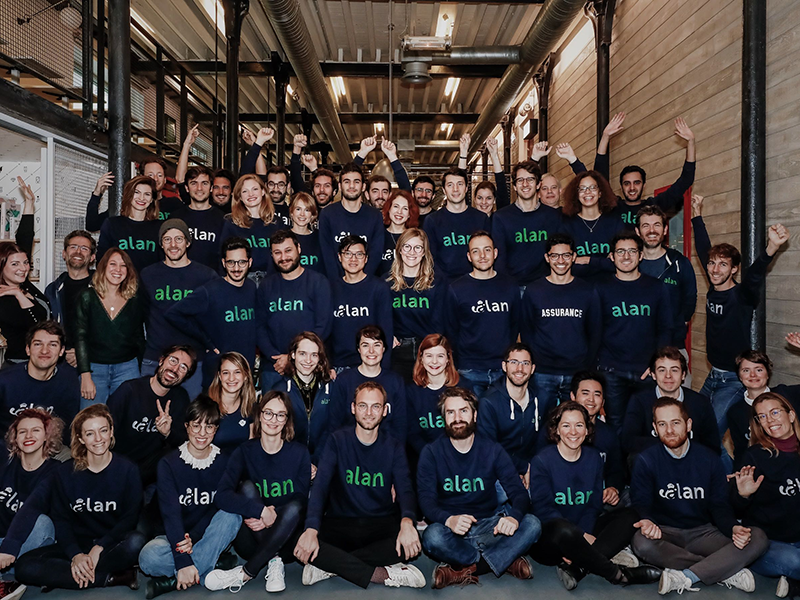 Alan, the company that makes healthcare accessible to the whole community through its health insurance products, has announced a €40 million Series B round led by some of the best international investors: Index Ventures (investor in Adyen, BlaBlaCar, Dropbox, Robinhood, TransferWise) and partners of DST Global.
This announcement follows the company's €23 million Series A round in April 2018. Alan raised more than €75 million in its 3 years of existence.
In aging and under pressure European healthcare systems, Alan's ultimate ambition is to build a new kind of healthcare company that delights its users at every step of their healthcare journey through superior technology and design.
Alan, the only licensed health insurance company in France since 1986, empowers users to enjoy healthier lives. From choosing a doctor to getting reimbursed, Alan makes its community health experience gratifying with beautifully designed online tools. The company has grown its insured base from less than 5,000 to 27,000 (+400%) and its revenue to €22m from less than €3.5m (+500%) in 2018. Alan now covers more than 2,000 amazing companies including My Little Paris, Le Slip Français, Ledger and Converteo. The team also grew from 14 to 64 people in the same year.
The fundraising comes at a time when the company is operating close to break-even. Alan fundraised in order to accelerate its investments in some key areas:
keep transforming the health insurance experience with quicker payments, quote answers, and best-in-class customer service
create a delightful health experience for its users with new services
exponentially grow its user base in France focusing on small and medium businesses and self-employed/freelancers
expand the team to 175 employees by the end of the year with the best talent from around the world
"At Alan, we want to create a dramatic move to a more transparent, caring, and delightful health experience. Moving fast – it has been only 10 months since our last fundraising – with the support of top-tier investors is a confirmation of our vision to build intuitively obvious healthcare for the community ", said Jean-Charles Samuelian, Alan co-founder and CEO.
He added: " We are human-focused and care-driven. We aim at building a different kind of company based on transparency, trust, and care both for our users and our team."
"Alan is transforming healthcare as we know it, starting with a patient-centric insurance product that delivers better care for patients and easy-to-use fully digital service to companies. We are excited to extend our partnership with Jean-Charles and his team, and bring better healthcare services to patients in France and beyond," commented Jan Hammer, Partner at Index Ventures.
"We are excited to continue our partnership with Jean-Charles, Charles and the rest of the Alan team as they re-design health insurance and healthcare more generally ," said Tom Stafford, Managing Partner of DST Global. "Legacy solutions lead many employers to provide limited and inefficient health insurance for their employees. Through Alan, companies can sign-up quickly and easily and offer best-in-class healthcare for their employees at a competitive price and in a digital format."
As of today, Alan has raised total funds of €75 million since its creation in February 2016. Alan is also a winner of Bpifrance Concours Mondial d'Innovation.
About Alan
Alan exists to make healthcare incredibly accessible to the whole community. Founded in 2016 by Jean-Charles Samuelian and Charles Gorintin, Alan became the first licensed health insurance company in France since 1986. Alan distributes its own health insurance plans directly to companies and individuals. Alan provides its community a delightful health experience with beautifully designed tools such as Alan Map, the only doctor reimbursement map; telemedicine and pioneered méditation reimbursement.
Published — Feb. 18, 2019