ANINE BING Closes $15m Series A Financing Round Led by Index Ventures, Greycroft Partners and Felix Capital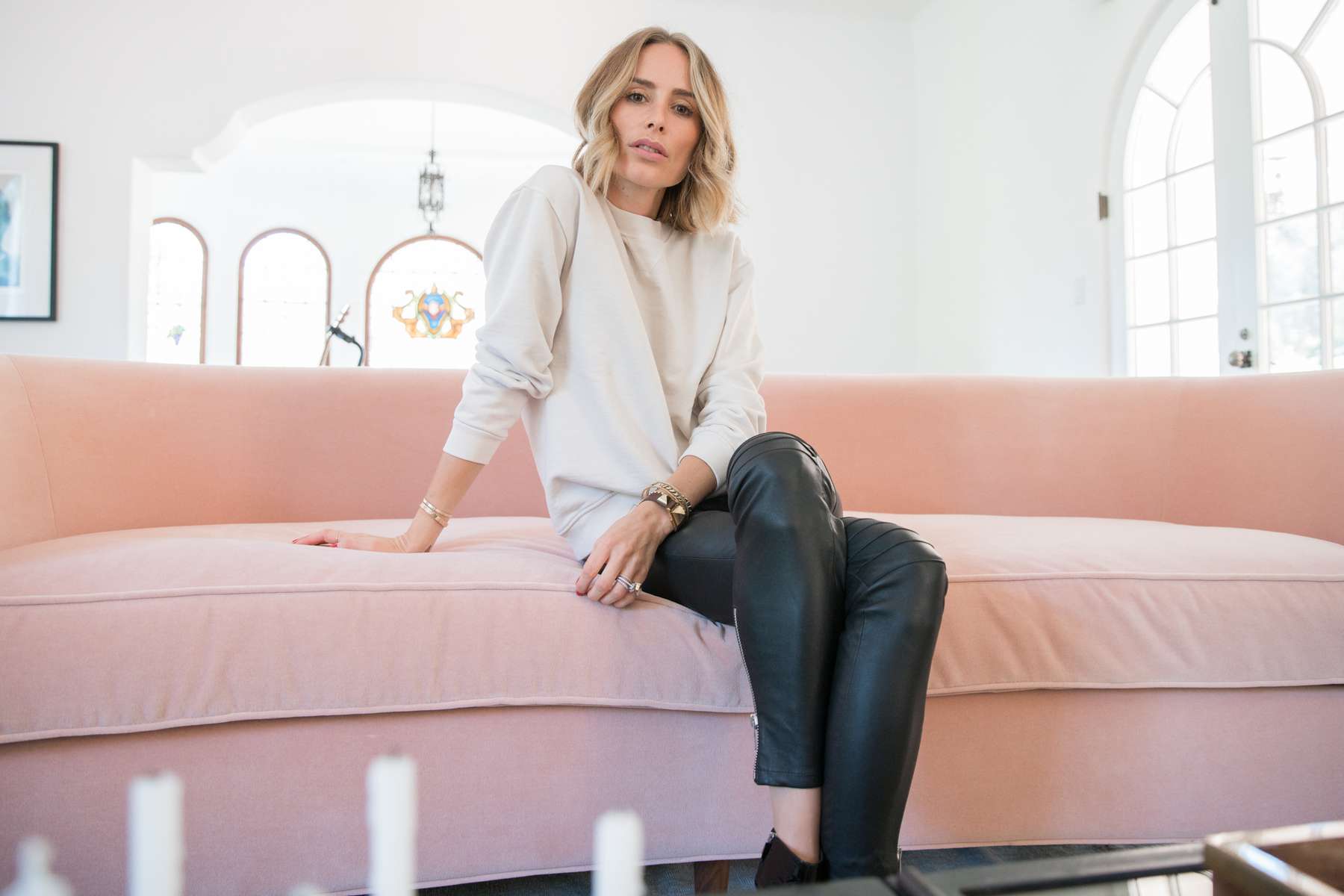 The luxury fashion brand has aggressively accelerated sales and eCommerce traffic with plans to use the new funding to continue international growth and expand their thriving retail footprint.
Known for investing in like-minded companies such as Farfetch, Business of Fashion, Glossier, goop, Trunk Club, and Bird, the key investors kicked off Series A funding in 2016. Since the initial investment, ANINE BING has doubled revenue year over year, with web traffic growing in line, most notably seeing new customer growth of 50% in June 2018. The company has tripled it's employee base, and added key hires including CFO and VP of eCommerce and Growth. ANINE BING plans to continue to double its business in 2019 through 2020.
"ANINE BING is a great illustration of what we are doing at Felix Capital, backing founders that build inspiring brands on top of engaged, authentic communities growing organically," says Frederic Court of ANINE BING investor, Felix Capital, speaking to the reason for the funding. "We are so impressed by how Anine and the team have built their next-generation brand and business into a unique lifestyle proposition, attracting significant customer love across both the US and EU. We look forward to leveraging the Felix network and know-how to help ANINE BING blossom into one of the defining brands for millennial women."
ANINE BING will use the latest injection to fund continued retail expansion, digital growth, technology and analytics to drive consumer insights and decision making, and personnel. In 2018, the company added a second store in New York'sSoho neighborhood, with their second Los Angeles store slated to open at the imminent Rick Caruso complex in the Pacific Palisades neighborhood in September. The brand is planning to open two more stores in 2018 and several additional stores before the end of 2019, with a combination of international and domestic locations. The modern fashion house currently has eight retail stores in the following locations: West Hollywood (Los Angeles), Soho (NYC), West Village (NYC), Paris, London, Berlin, Barcelona, and Madrid.
"We are excited for the significant opportunity to continue expanding and to bring ANINE BING to even more customers globally. This will allow us to communicate our brand identity to more women, creating a message that is relevant worldwide as well as reaching different markets" says Nicolai Nielsen, the company's standing CEO.
The community-led brand continues to prove its digital imprint and cultural relevance as one of the brands of tomorrow, increasingly merging retail and eCommerce into one cohesive marketing strategy, driving innovation and supporting their "see now buy now" approach with shorter production lead times and immediate selling to consumers.
As a female founder, I want to create a brand that empowers women," says Bing. "At ANINE BING, we're a company for women run mostly by women and that structure and ethos is woven into everything we do. I'm excited to continue building a platform and brand that supports all women and encourages individuality and authenticity.
The company, started in 2012, was originally funded by husband and wife duo: Anine Bing, Founder and Chief Creative Officer, and Nicolai Nielsen, Founder and Chief Executive Officer. Inspired by Scandinavian simplicity and American energy, Bing began building a brand with the initial focus of creating wardrobe essentials and statement pieces for the modern woman seeking a timeless yet rebellious approach to style. With the power of a loyal social media following, a modern approach to immediate fulfillment of merchandise, and with the objective to create an exceptional customer experience, the brand has become a multi-million dollar business.
Published — Sept. 6, 2018