Beamery secures $28M to accelerate transformation of recruitment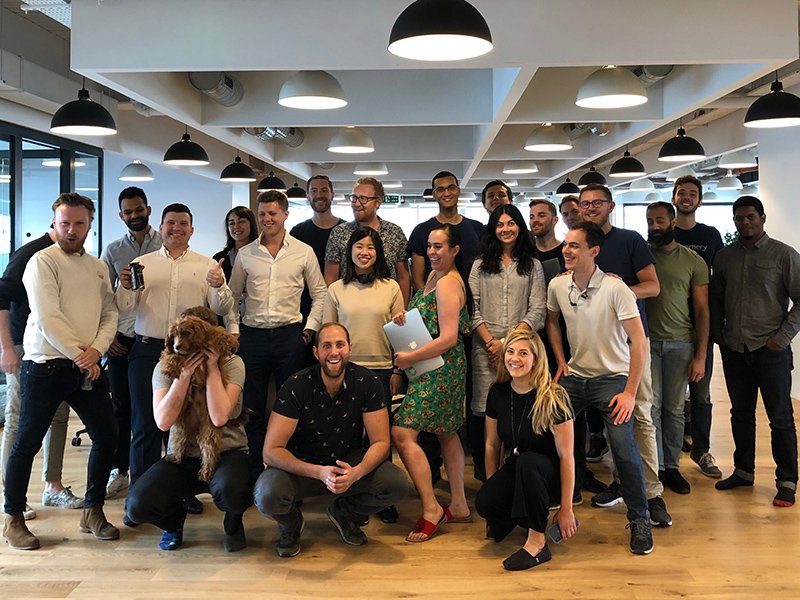 Beamery, the leading Recruitment CRM and Marketing platform, today announced it has raised a $28m Series B funding round, to change the way companies attract and build relationships with talent.
The round was led by the EQT Ventures fund ("EQT Ventures") with participation from M12 (Microsoft's venture fund) and existing investors Index Ventures, Edenred Capital Partners and Angelpad Fund. 
Beamery is revolutionising talent acquisition for a world in which the best candidates are scarce and hiring the right people is business critical. Combining elements of customer relationship management (CRM) and marketing software with artificial intelligence, Beamery turns recruiting from a reactive to a proactive function focused on continuous relationship building with top candidates.
Traditional recruitment is expensive and time-consuming, with companies often starting from scratch for each vacancy. Worse, because it targets only active candidates, it can miss ideal candidates who are not currently looking for a job. With Beamery, companies can treat candidates like valued customers, building a relationship over time and keeping contact in case the right opportunity arises. By bringing customer marketing into the HR space, businesses can proactively target candidates, protect and project the company brand and ensure that great candidates are never forgotten.
Founded in London in 2014 by brothers and friends Abakar Saidov, Sultan Murad Saidov and Mike Paterson, Beamery is leading the industry shift towards recruitment marketing. Notable customers include one of the largest e-commerce and cloud computing companies in the world, Facebook, Continental, VMware, Zalando, Grab and Balfour Beatty.
The new capital will be used to support the company's growth and hiring in its offices in London (HQ), Austin and San Francisco – with plans to expand into other markets in future. A significant portion of funds will also be invested into product, research and development, with the Beamery platform paving the way for further innovations in the HR technology space.
Abakar Saidov, founder and CEO at Beamery, said: "Over the last decade, technology has drastically changed how we communicate, buy and engage with brands. Innovation in talent acquisition has traditionally lagged behind other areas of business and our mission is to create a paradigm shift in how companies interact and form relationships with talent. In doing so, we are building a new category of software in the HR Technology ecosystem that allows companies to create an agile and proactive recruitment model. We're delighted to partner with EQT Ventures on this journey; they are a team of experienced entrepreneurs who share our vision and bring a tonne of expertise in helping businesses achieve global scale."
Tom Mendoza, venture lead and investment advisor at EQT Ventures, said: "Beamery has a fantastic product, world-class high-ambition founders, and an outstanding analytics-driven team. They've been relentless about building the best talent CRM and marketing platform and gaining a deep understanding of the industry-wide problems. Across all sectors, there's a shift towards proactive recruitment through technology, and Beamery is emerging as the category leader. EQT Ventures believes the team at Beamery has what it takes to become a global winner. Backing ambitious founders like Abakar, Sultan and Mike is precisely what EQT Ventures was set up to do, and we look forward to helping Beamery scale its business further using education from the EQT Ventures team's operational experiences."
Sam Shad, Resourcing Programme Manager at Balfour Beatty said: "Beamery is exciting! The platform is helping us stay in touch with our key contacts and allowing us to nurture them with the information they've requested. Our relationship with Beamery is key to building and developing our talent pools."
"There is a war on talent out there. Hiring the best talent is the single most critical issue for fast growing companies and the biggest bottleneck to growth," added Jan Hammer, Partner at Index Ventures, a venture capital firm that led Beamery's Series A round. 
Beamery is the world's leading Recruitment CRM and Marketing platform. Combining elements of customer relationship management (CRM) and marketing software with artificial intelligence, Beamery turns recruiting from a reactive to a proactive function enabling companies to build meaningful and deliberate relationships with all talent: past, present and future. The company has offices in London, Austin and San Francisco. Learn more at beamery.com
Published — June 20, 2018