Behind the Scenes with Funding Circle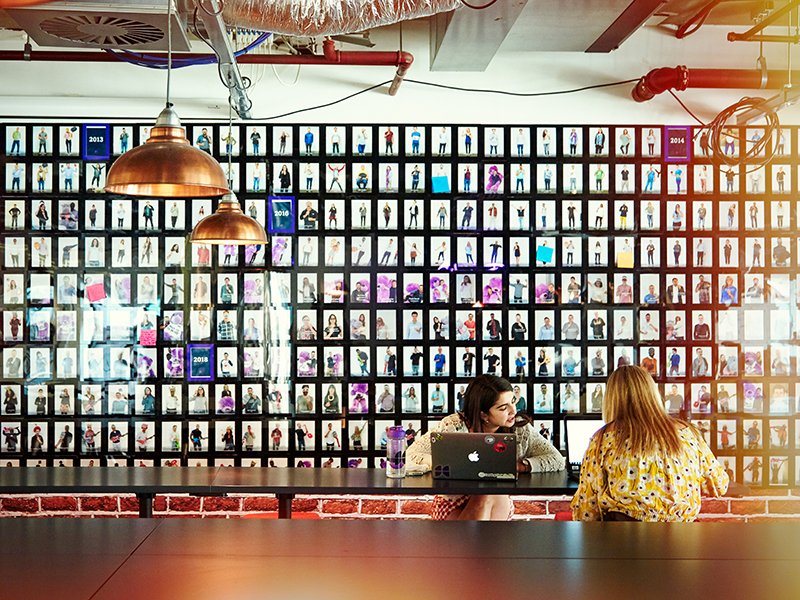 The inside story of how to solve the woes of small business borrowers – and transform the paradigm of financial services.
Growing up in Plymouth on the southwest coast of Britain, Steve Green understood the value of small business from an early age. Not only had the city expanded in lockstep with transatlantic trade and the industrial revolution, but Green's parents ran their own antiques company, selling crested china, souvenirs and military memorabilia from a market stall.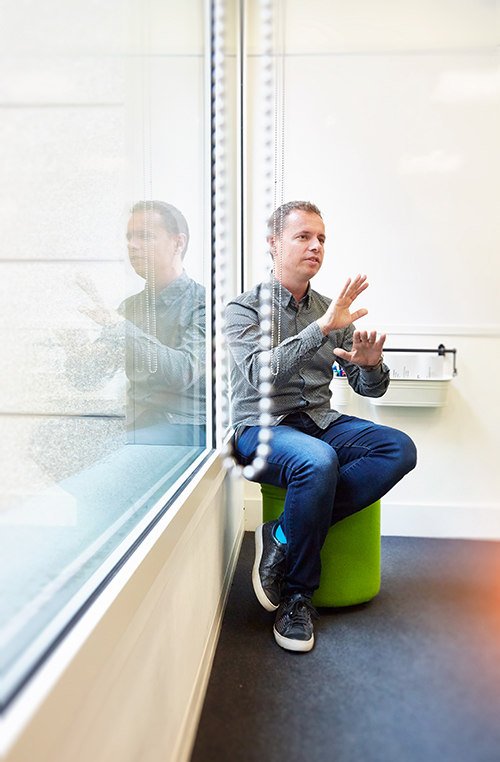 'I was raised by people who were trying to work for themselves; they wanted to be their own bosses, but it was hand to mouth a lot of the time,' he says now. One of their biggest headaches was trying to borrow money in order to grow, because financial institutions struggled to grasp the idiosyncratic nature of the trade. It could take months to get approval for a loan, if at all. 'Banks just didn't know what to make of them,' Green says.
The story still motivates Green in his job as vice president of product for Funding Circle – a small business loans platform, which aims to radically expand the quality, ease and transparency of loans for the world's 150 million small businesses. Unusually for a company that isn't clearly consumer-facing, many employees feel a strong connection to its mission. Elaine Barry, a technical project manager, speaks of her brother and father back in Ireland, who ran construction businesses and understood the difficulties faced by small business owners, particularly during the recession. 'It was a tug on the heartstrings when I heard what Funding Circle was doing, and why,' she says. 'It was innovative but also important for society.' The walls of head office in London are adorned with vignettes about the independent businesses that Funding Circle has helped to finance, from motorbike dealerships in Yorkshire to chilli sauce manufacturers in North Carolina.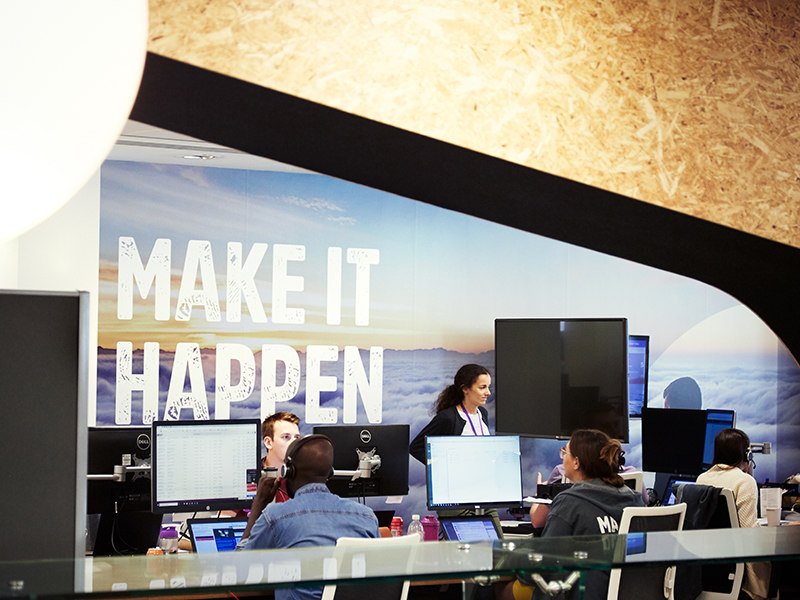 Apart from its human and social impact, Funding Circle is a fast-growing company in its own right. It was founded in London by three university friends, Samir Desai, James Meekings and Andrew Mullinger. They'd worked on and witnessed the rollercoaster of financial services after the crash of 2008, and saw how tough it was for small businesses to borrow while the banks were retrenching and anxious about new regulation. Desai, who is now the CEO, was particularly startled by the lack of transparency for borrowers, as well as the low returns that savers got for their money.
But Funding Circle had international ambitions from day one, Rimer says. 'That's the silver lining of growing up in Europe, which is complicated and heterogeneous and difficult to navigate, for sure. But if you build a solution that can work with multiple countries, currencies and regulators from the start, it's a lot more robust,' he notes.
In 2010, the trio decided to jump in and start connecting cash-starved smaller companies with investors seeking solid returns. The reputation of the financial sector was at a low ebb, and the founders figured people might be willing to experiment with new players. In Funding Circle's first year, huddling over the phones in a pokey office above a waffle shop, the team managed to originate £2 million worth of loans. Fast forward to today, and the company has lent over £5 billion through its platform – helping more than 50,000 small businesses and providing investments for over 80,000 lenders. 
Funding Circle now operates across the US, the UK, Germany and the Netherlands, and employs more than 1,000 people; both the state-owned British Business Bank and the European Investment Bank lend via the platform. It's also one of the best-capitalised European startups – having raised over $373 million USD from backers including Index Ventures, the company's first institutional investor when it led their Series A in 2011. Index is also Funding Circle's largest shareholder.
'Funding Circle is an example of why Europe shouldn't have an inferiority complex – particularly when it comes to fintech,' says Neil Rimer, the Index partner who led the investment. Most of the big publicly-listed fintech companies in the US are focused solely on the domestic market, or perhaps include Canada at a stretch. But Funding Circle had international ambitions from day one, Rimer says. 'That's the silver lining of growing up in Europe, which is complicated and heterogeneous and difficult to navigate, for sure. But if you build a solution that can work with multiple countries, currencies and regulators from the start, it's a lot more robust,' he notes.
Something that sets Funding Circle apart from other lending platforms, Rimer adds, is its single-minded focus on small businesses. Consumer lending, by contrast, often boils down to helping refinance credit card debt; when you have repeat customers, that's probably a sign that people are in distress. But unlike individuals, there are often good reasons for businesses to keep borrowing: especially to expand their operations, which creates knock-on benefits like employment and economic growth. A recent report by Oxford Economics estimates that Funding Circle loans enabled 75,000 jobs in four countries in 2017, including the employees of borrowers and those in their supply chain.
Despite these evident successes, however, it hasn't always been smooth sailing for Funding Circle. In 2016, the US fintech landscape went through a correction, involving a controversy at a listed platform, plus falling stock prices and fresh scrutiny from regulators. In the same year, Funding Circle took the difficult decision to shut down its operations in Spain, and close the property lending arm of the business, despite the fact it was profitable. Yet employees say these challenges tested the mettle of the company in a positive sense. It was less about failing fast, and more about taking proactive choices to align Funding Circle with its bigger vision: to become the first choice for small business finance globally.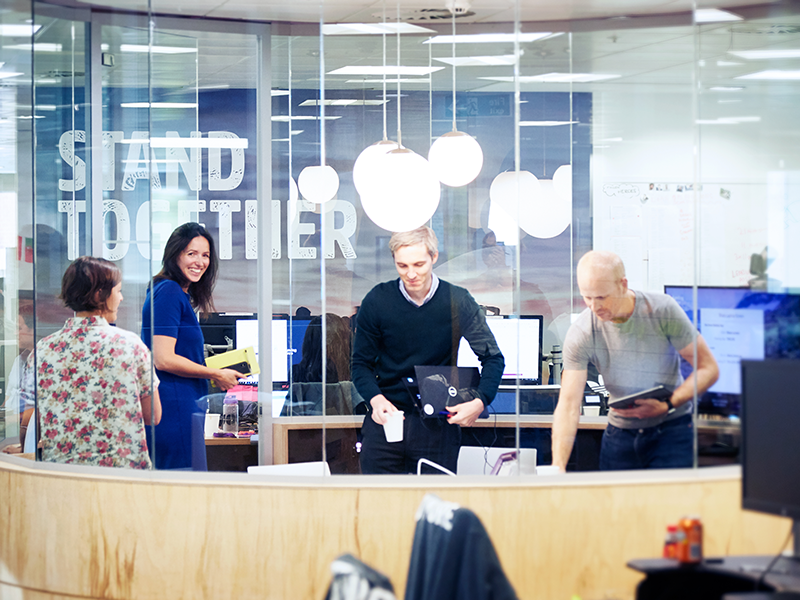 'We survived, but a lot of platforms that hadn't attracted sufficient investors didn't make it through,' says Lisa Jacobs, the chief strategy officer who has been at Funding Circle since 2012. 'It was tough going, but we came out stronger, still standing, and all shooting in the same direction. It showed how we'd grown in a sensible and prudent way – which comes back to our culture.'
The culture of Funding Circle is written into the layout of its London office. Workers grab fresh coffee and free breakfast from the Funder Bar, while tick-tock noises from the reception area reveal ping-pong and pool tables in near-constant use. The company takes fun seriously – including its participation in Ping Pong Fight Club, an event that pits London startups against one another, and that Funding Circle has won multiple times since the event started in 2014.
Rimer recalls a board meeting at Funding Circle's offices a few years ago; a casual match was getting particularly heated, and he leaned over to ask Desai if perhaps his employees should tone it down. 'No, I don't think so – you don't mess with that,' came Desai's response. 'He respected it was more important for the company that these guys were enjoying a break, than the fact they were making a bit of noise,' Rimer says.
'Diversity is usually the first thing founders don't want to hear about when they have business deliverables. Not here – it's core,' says Layla Kidwai, the director of global talent acquisition.
There's not a cubicle in sight – and not just because so many internal features are circular, from meeting rooms to doorways to cushions in the internal auditorium. It's also because everyone at Funding Circle works at long, open-plan desks. That includes the founders and Desai, whose workspace is functionally indistinguishable from that of his executive assistant, Lizzie Benett, who sits alongside him. 'The company has grown so much, but their egos haven't,' says Benett, who joined Funding Circle four and a half years ago.
One of the most striking features of the office is its mix of people. Funding Circle sits at the intersection of finance and technology, two sectors notoriously bad at gender equality. Yet 40 per cent of the company's global leadership team are women. 'Diversity is usually the first thing founders don't want to hear about when they have business deliverables. Not here – it's core,' says Layla Kidwai, the director of global talent acquisition. 
Kidwai's team tracks gender and ethnicity among employees, and have built a statistical model of their hiring pipeline so they can understand when and why non-traditional candidates drop out of the funnel. They also A/B test job advertisements to make the wording as inclusive as possible. Instead of looking for 'culture-fit', Kidwai says, Funding Circle prefers to look for 'culture-add' – since that prevents people hiring employees who are just like them.
According to Jerome Le Luel, Funding Circle's chief risk officer, there's a surprising relationship between overcoming bias and the company's core business. 'Discrimination is similar to SME lending: people are denied opportunities because of a legacy of received ideas,' he says. 'But we use data to overturn conventional wisdom.' A lot of businesses simply aren't given a chance, he says, because lenders aren't smart enough to distinguish who deserves a loan and who doesn't.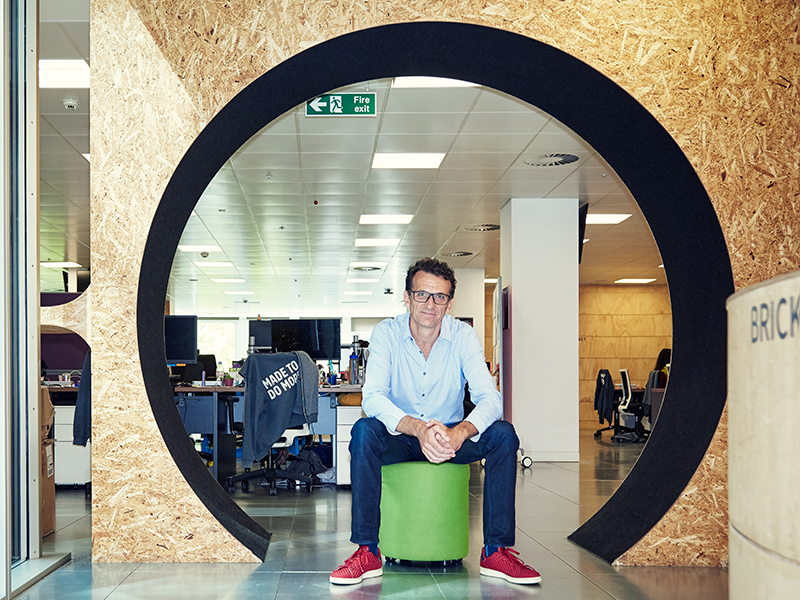 Prior to joining Funding Circle, Le Luel was head of risk analytics at Barclays Bank. Before that, he led the risk group at Barclaycard, the global credit card franchise, where he was responsible for £40 billion worth of loans. Although Le Luel joined Barclaycard just as the recession was starting to bite, he realised he could take advantage of the fact his competition was running scared, by using clever data analytics to sift the viable from the non-viable borrowers. In his 6 years at Barclaycard, Le Luel doubled the size of the business and tripled its profits. 
'We're not mavericks, we're not subprime lenders doing stupid things,' he says, of his former and current teams. 'It's about having a scientific methodology. If you focus on the facts, if you don't let emotion cloud your judgment, you end up doing things that might seem counterintuitive but that open up possibilities.' Funding Circle goes to huge lengths to understand its borrowers; for example, instead of just looking at profitability, it uses innovative techniques from machine learning and text mining to analyse transaction descriptions on bank statements so it can assess signals about the health of the business. 'It's about digging beyond the obvious and really improving things,' says Le Luel.
The emphasis on data science is a vital element of Funding Circle's commitment to openness – one of its five core values. Internally, the company runs weekly global 'all hands' meetings, where Desai and other members of the global leadership team brief employees about the state of the company, and offer a story from one of their borrowers. Funding Circle also publishes data on its public website about the performance of its loans, for every geography.
'When people come here, they're often surprised by how transparent we are, inside and out,' says Lisa Jacobs, the chief strategy officer. 'The level of information-sharing about what the business is up to is extraordinary. It's not always easy, but the fact you don't hide things creates a different dynamic, it keeps you accountable.'
According to Maria Weaver, Funding Circle's chief people officer, based in San Francisco: 'The basic philosophy is that giving people information and context helps them do a better job.' But as the company grows and stays focused on high performance, protecting its friendly and supportive culture can be a challenge. Weaver aims to embed all the company's values in the entire employee experience, from onboarding and reviews to the day-to-day feedback one gets from colleagues. For example, Weaver's team are currently doing a lot of internal training about how to give and receive difficult feedback: to base it on objectives and facts, and to frame it in terms of concerns and wanting to help, rather than victimising the individual. That's an extension of what it means to stand together, a second strand of the company's ethos.
Layla Kidwai remembers this value in action during a recent meeting she had with the chief operating officer, Pam Burton. At the time, there were several senior jobs that Kidwai's team was struggling to recruit for. 'I'm used to getting yelled at – "what's the problem, why haven't we filled these roles?"' Kidwai says. 'Instead, the first thing Pam said to me was: 'How can I help you? What's delaying this?' There was never once a mention of fault or blame resting on us. It was all about how we can work together. I've never seen that in an executive leader before.'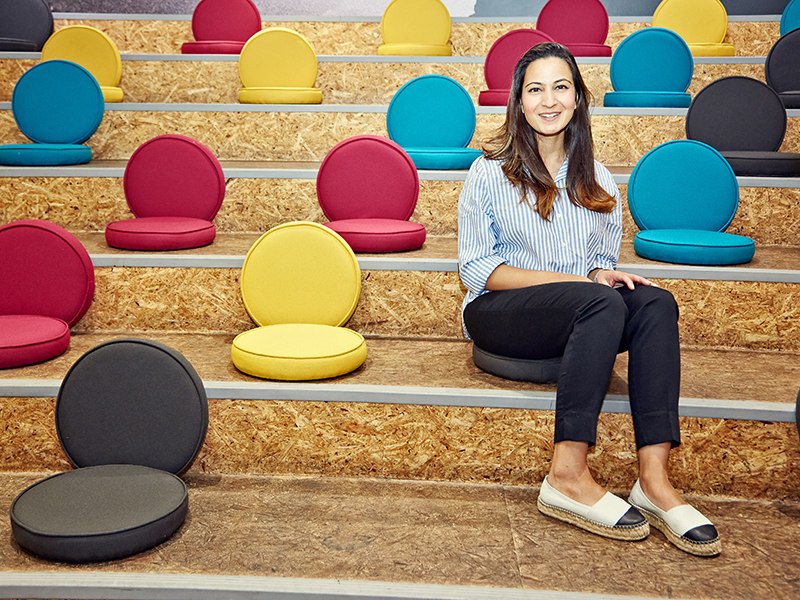 Burton is one of Funding Circle's longest-serving employees, having joined six and a half years ago. 'Back in the early days, we had a server room with a leak, and a golfing umbrella was the only thing protecting our whole website,' she says. While the ethos of Funding Circle hasn't wavered, Burton says, she still marvels at how it's grown from relying on a manual matching system to such a slick, simple digital product – but with an extraordinary amount of regulatory and technological complexity under the hood. 
When Funding Circle enters a new market, it's not just a matter of allowing borrowers to input their details and to connect them with available lenders. Rather, the company has to model a significant chunk of the national economy, including credit data, business activity and regulatory standards. Even in the face of the inevitable challenges and difficulties, Burton has always appreciated her colleagues' commitment to making it happen – a third company principle. 'When we have big, multi-pronged projects going on in several geographies, we've learned to be really careful about getting all the teams aligned,' she says.
Funding Circle is similarly scrupulous about getting to know its users. Whereas a bank acquires borrowers by hoping that someone walks into a branch or converts from an existing account holder, Funding Circle had no choice but to develop a much richer picture of its customers – because that's the only way it could find them online. By now, though, this means the company has a very sophisticated grasp of how different factors feed into risk, which means they can offer fairer prices for loans.
A commitment to rigour and results goes hand-in-hand with Funding Circle's meritocratic approach to promotion. 'In other companies, you're often rewarded according to tenure,' says Elaine Barry, the technical project manager. 'But Funding Circle recognises people who are talented, high-achieving and hardworking.' 
Barry was employee number 54, and has worked across customer service, operations, technology and project management. She appreciates Funding Circle's belief in thinking smart – a fourth value – which stops people falling prey to the sunk costs fallacy or sticking to a certain road just because they've started on it. 'The company gives you the opportunity to prove yourself – and if you do, you're given bigger and better things to do,' she says. For example, anyone with an idea at Funding Circle can submit 'one-pagers' that go through a product surgery; so when one of the assistants developed a piece of internal code to help speed up the process of finding underwriters for loans, it soon got baked into Funding Circle's 'official' system.
Steve Weet, head of business systems engineering, vowed for decades that he only wanted to be a technical guy – he didn't want to manage people. He had been working in a startup making safety devices for social workers, paramedics and reception staff, to let workers in vulnerable positions to raise an alarm if they were under threat. Prior to that, he'd run a team at a small software house, where his boss kept undercutting his authority. But bit by bit, at Funding Circle, he found he enjoyed taking on additional responsibility. 'Lots of companies have mission statements, but not many live by them the way we do,' he says.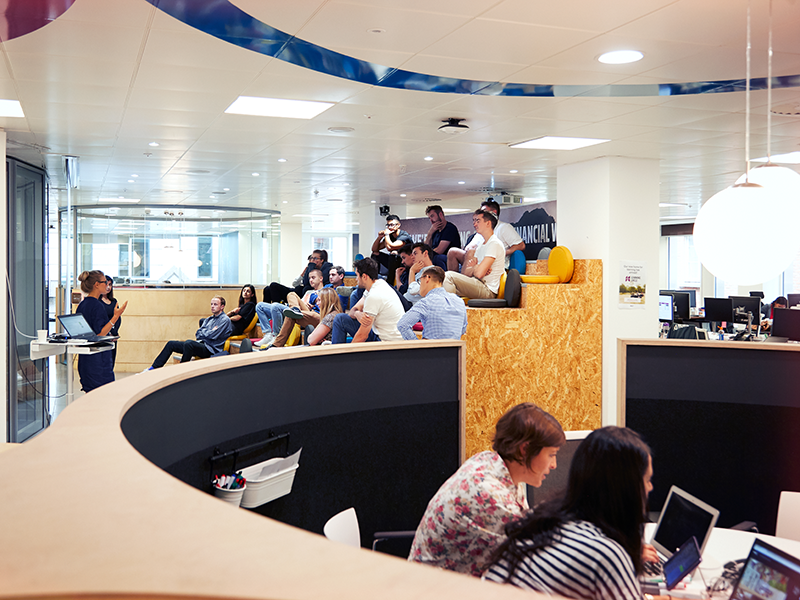 Many of those who thrive best at Funding Circle are refugees from traditional financial services. 'In my twenties, walking around at JP Morgan in my suit, I thought I'd made it,' says Thomas Shave, who joined Funding Circle more than five years ago, and now runs the team that looks after broker relationships. 'But I started to question all the glitz and the glamour. Then, in the recession, they took away the plants and the cups – it was a lockdown mentality.'
For Jerome Le Luel, head of risk, the parlous state of the industry was a big motivator. 'I was getting to a point in my career where it wasn't about having big title and big job; I'd done that,' he says. 'I thought, if I can do something useful for society, that's where I should go.' At one point he'd had oversight of the whole of Barclays' risk analytics operations, and saw that SME lending was 'the orphan child of banking,' as he puts it. 'It didn't sit well with the commercial bank, which was focused on big corporates. But the retail bank didn't want it, because returns were low and it was hard to standardise. The service was so poor, nobody wanted to touch it. I saw this from the inside and I was appalled.' When Funding Circle approached him, Le Luel was particularly impressed by the involvement of David Yu, the company's chief product officer and the former CEO of Betfair. What seduced Le Luel in the end, however, was not just the chance to work with great people who wanted to fix small business lending, but the fact Desai and the founders were trying to build a better financial world.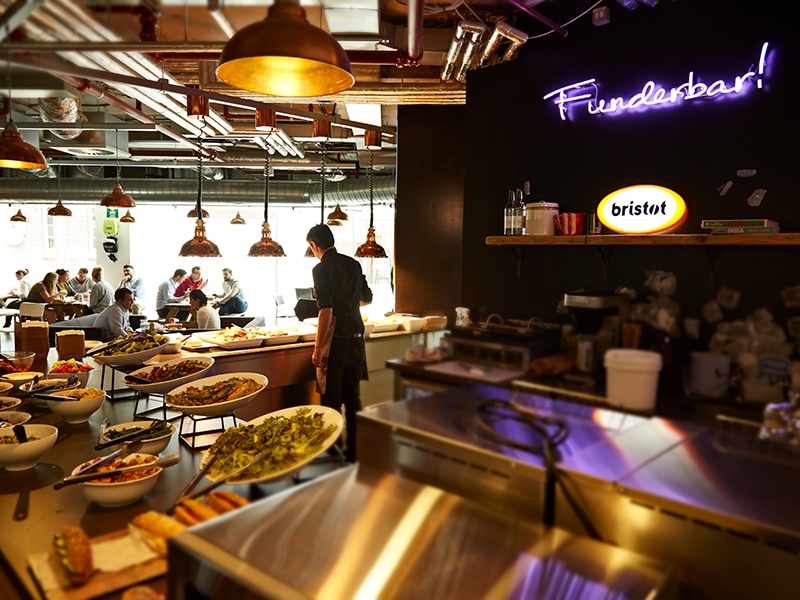 The fast-changing nature of the business won't suit everyone, however. Funding Circle doesn't advocate linear career paths, says Maria Weaver, the chief people officer. Instead, people thrive according to whether they can live the adventure, the fifth company value. 'We want people to feel a sense of ownership over where they're going, and give them guidance,' Weaver says. 'We're not after people seeking gold stars; we want people who are more open, agile, proactive, and just themselves. There's a level commitment to the ups and down, because people feel invested.' Through multiple rounds of investor funding, Desai has insisted that every employee in Funding Circle own shares in the company, so they have a tangible stake in its future. 
One of the major factors in favour of Funding Circle's success, it seems, is that the ambitions of the company, its employees and its customers are so tightly interwoven. As Lizzie Benett, the executive assistant to Desai and senior management, says: 'We know how hard it is to run a business that's trying to do something different – because we are one.'
Published — Sept. 3, 2018