Bird Announces $100 Million in Series B Funding, Plans to Expand to 50 Markets This Year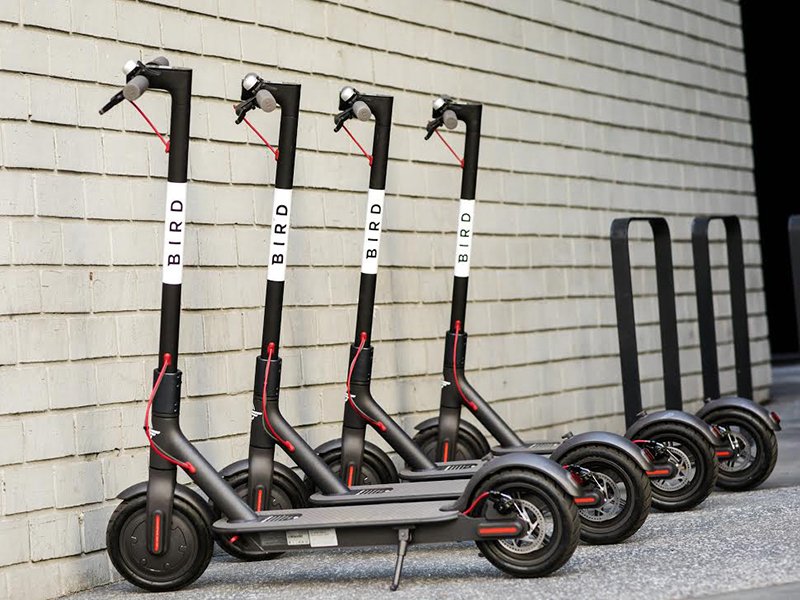 Bird, a last-mile electric vehicle sharing company, today announced it has raised $100 million in its Series B funding round. This round was co-led by Valor Equity Partners and Index Ventures, and existing investors Craft Ventures and Goldcrest both increased their stakes. Tusk Ventures and Upfront Ventures also participated.
This investment will be used to bring Bird's first-in-the-world fleet of environmentally-friendly, shared electric scooters to 50 U.S. markets by the end of 2018 and expand its team. Bird announced its Series A funding round of $15 million on February 13.
We're thrilled to be working with Travis and the team at Bird to take the Santa Monica-phenomenon to cities across the U.S. and abroad," said Damir Becirovic from Index Ventures." As cities try to cope with increased congestion and pollution, Bird provides a safer, more convenient and cleaner transportation alternative. Once you try a Bird scooter, you're completely hooked and we can't wait for people around the world to share the experience.
"Today, 40 percent of car trips are less than two miles long. Our goal is to replace as many of those trips as possible so we can to get cars off the road and curb traffic and greenhouse gas emissions," said Travis VanderZanden, founder and CEO of Bird. "With this funding, we can move quickly to bring this vision to communities all across the country."
Bird has seen swift growth in ridership since its debut last year. Since the first Bird left the nest last September, riders have gone on more than half a million rides, with more than half of those logged over the past 30 days. This momentum has been driven by riders' embrace of Bird's convenient, safe, low-cost transportation option for people looking to take a short journey across town or down the "last-mile" from the subway or bus to their destination.
"Bird has a transformative, last-mile electric vehicle solution with a powerful community of enthusiastic riders, and it's by far the first-mover in the field," said Antonio Gracias from Valor Equity Partners, who is also on the board at Tesla and SpaceX. "We believe Bird is writing the next chapter in transportation and is poised to become the next great company in this space."
In addition to the funding, Bird has added a new head of U.S. city operations, Paige Craig. Craig was most recently general partner and founder of Arena Ventures, a Los Angeles-based early stage investment fund focused on software-based startups in Los Angeles, San Francisco, and New York. Throughout his career, Craig has invested in more than 100 companies, including Lyft, Postmates, Twitter, and AngelList.
"Bird will transform how we live in cities by fixing this problem of wasted car trips that only go one or two miles," Craig said. "I am excited to work with Travis and this all-star team to spread Birds all across the U.S."
Birds are currently available in Santa Monica, Venice, UCLA, Westwood, and San Diego. The company is rapidly expanding, riders interested in learning when it will be available in their market can download and sign up at www.birdapp.com; and cities interested in having Bird land in their community can email: city [at] bird [dot] co.
Bird is a last-mile electric vehicle sharing company dedicated to bringing safe, low-cost, environmentally-friendly transportation solutions to communities across the world. It provides a fleet of electric, shared scooters that can be accessed via smartphone. Birds give people looking to take a short journey across town or down that "last-mile" from the subway or bus to their destination a way to do so that does not pollute the air or add to traffic. Bird works closely with the cities in which it operates so that Bird is a safe, reliable, and affordable transportation option for people who live and work there. Founded in 2017 by transportation pioneer Travis VanderZanden, Bird is headquartered in Santa Monica, Calif., and is rapidly expanding across the country and the world. Follow Bird on Instagram (www.instagram.com/bird), on Twitter at @BirdRide, and find more information at www.bird.co.
Published — March 9, 2018