Building a local food delivery network
London-based food delivery start-up, Deliveroo, announced a £2.75 million Series A funding round led by Index Ventures today. As part of the round, Martin Mignot will join the board. He explains below why Index has decided to lead the round and is so excited about what is coming next for the company.
Food delivery is not exactly a new market. At Index, we have been lucky enough to get involved early on with Just Eat, which 2 months ago became the first company to list on the newly-formed High Growth Segment of the LSE, at a £1.5bn valuation. But whilst Just Eat offers an unparalleled choice of take-away options, they don't cater to the mid to high-end segment of restaurants which are not set up to deliver food. This is where Deliveroo comes in. 
More than a pure internet platform, Deliveroo is a local delivery network, which, using off-the-shelf cheap mobile technology, connects restaurants with consumers and drivers, so that, at last, fancy restaurants can seamlessly offer a home or office delivery option. They are creating a new market, addressing a latent customer need, while allowing restaurants to increase throughput. This is pure margin, and this is extra sweet in a sector as competitive as restaurants.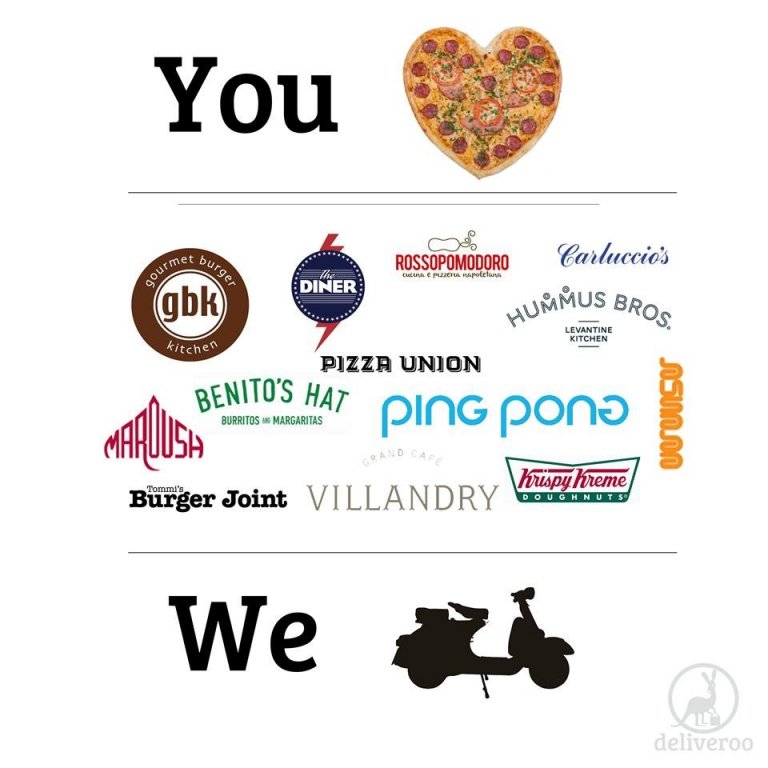 This is such an obvious idea that many companies have tried it before, but the tech infrastructure was simply not ready yet to build a mass-market proposition. It was expensive to develop proprietary hardware, software, and to set up and maintain a fleet of drivers on payroll – as a result, these businesses had to pass on the costs to both sides of the marketplace, charging heavy fees to consumers and large commissions to restaurants. Which limited the appeal of these offerings to the very high-end of the market: restaurants with large enough margins to support high commissions and price-insensitive consumers (i.e. corporates and very rich people). 
Deliveroo did not have to worry about any of this when it started from scratch 18 months ago. Their drivers ("Roomen") own personal iPhones (albeit not necessarily the latest version), Deliveroo supply restaurants with cheap standard Android tablets on which they load their restaurant app, and they mount the tablets onto 3D printed cases. What used to cost tens of thousands of pounds to set up now cost a couple hundred. This is a 100 to 1000x economy factor! As a result, consumers can now have access to the exact same menu as the physical restaurant at almost no extra cost (£2.50 per delivery today). In the same way that Uber opened up the chauffeur market way beyond its former super-premium audience, Deliveroo is opening up the premium food delivery to a much broader customer base than the existing services. 
When everyone's got a smartphone
This is what happens when virtually everyone owns a smartphone (the "tipping point" of > 60% penetration having now been reached in most developed markets) and when professions which were until now left pretty much untouched by the personal computer and Internet revolutions, have switched overnight from offline to mobile in the way they conduct their business. This phenomenon is not limited to taxi or scooter drivers: cleaners, tutors, handymen, home carers, and every other local service provider is being affected. 
But the impact is even greater on sectors where mobility is part of the daily job: taxi and couriers could not use an Internet-connected laptop and therefore relied heavily on offline tools (phone centrals, cash transactions) to run their businesses. With a GPS-enabled smartphone in their vehicle, they can suddenly get matched instantaneously with the closest demand for their service, get routed in the most efficient way, and not have to worry about carrying cash around. 
One core product: the delivery
The capital required to start such a complex business is much lower than it used to be - again, an incredibly positive side effect of the mobile tech revolution - and the difference is now made on the quality of the user experience: how simple it is to order, how fast the food gets delivered, how nice the packaging is. Deliveroo excels on two of these three dimensions, and we assume developing a nice branded packaging experience should be feasible for a team that managed to build a restaurant app, a driver app powered by a complex routing algorithm, and a web app consumers rave about with a single-developer (Greg Orlowski, co-founder and CTO).
But the core of the experience is the delivery. This is where the wow factor comes from, and the reason why customers who have ordered once keep coming back (repeat customers order every 21 days on average), and why some have already spent north of £10,000 on the platform. Deliveroo's team of Roomen are pretty much never late (the average customer experience is 30 minutes, with delivery times averaging 8-10 minutes), and thus the food is always warm. Will himself used to execute deliveries a few days per week to try to identify opportunities for process and tech improvements. 
This is the kind of drive and relentlessness that make for the best entrepreneurs. And that is why we are so excited that Will and Greg chose Index to help them scale their business well beyond its current root in inner London, across Europe and the rest of the world.
Published — June 26, 2014