Cue Launches with $7.3M in Funding to Reinvent Personal Calendaring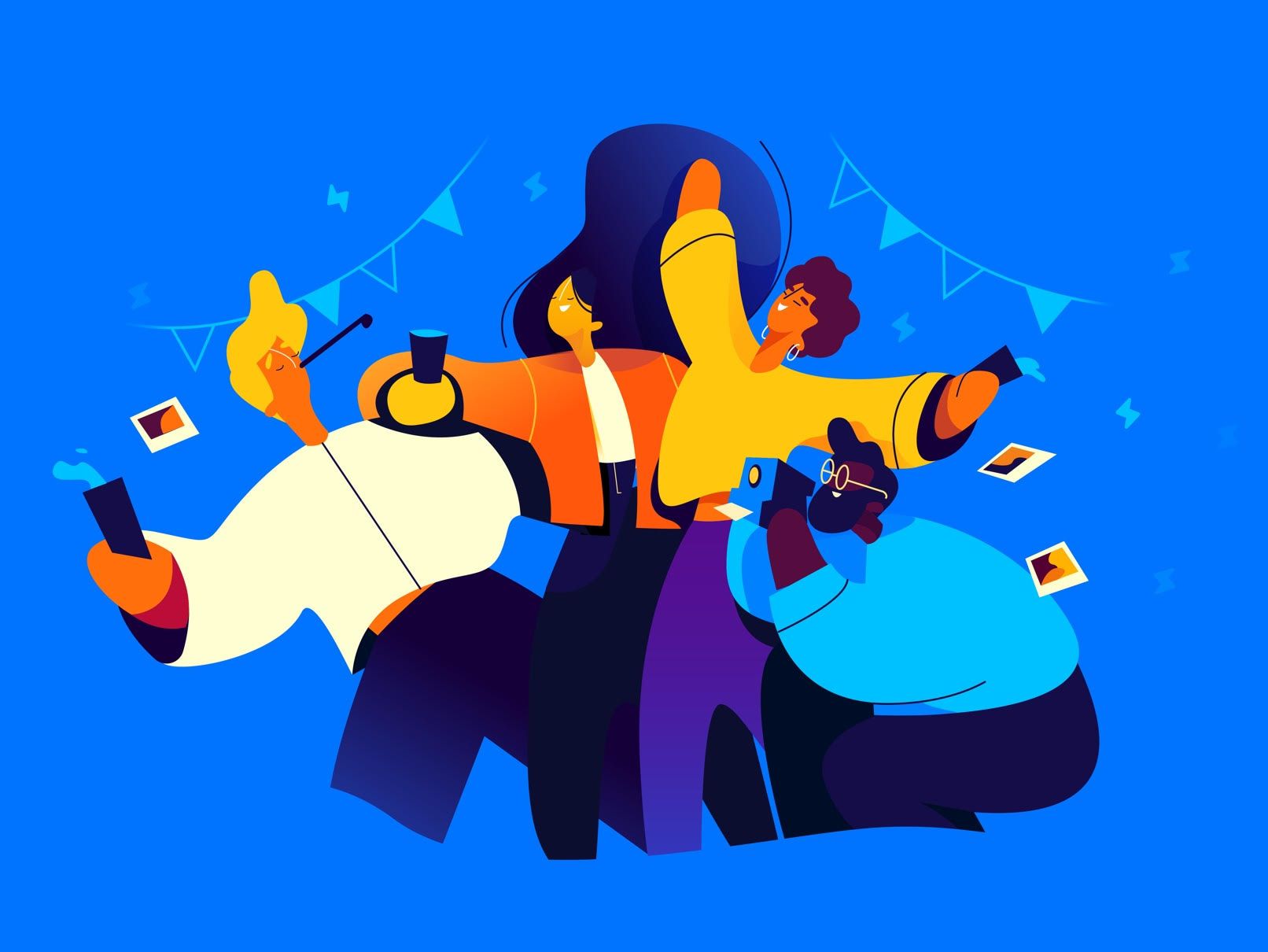 Cue launched today with $7.3 million in funding, unveiling its imaginative calendar app that integrates chat, maps, statuses, and event discovery to transform how people organize their personal lives and make plans with friends. Index Ventures led the Series A investment round, with participation from existing investor, Khosla Ventures. Other notable previous investors include Adam D'Angelo (Quora) and Thomas Laffont (Coatue).
Time is — without question — our most valuable resource, and it's disheartening how little technology has done to positively impact how we spend it. For the most notable social companies, time has become a currency synonymous with money. The more time we spend consuming content, the more time we spend consuming ads, creating a cycle optimized to keep us glued to our phones and an ecosystem that incentivizes single-player sharing experiences. Cue was founded on a belief that social products should be tools, not destinations, shifting the focus from sharing to participating. The goal of this shift is to create technology that augments more meaningful experiences, encouraging people to spend less time in feeds, and more time connecting with their interests and friends offline.
Michael Boswell,
Cue is the first calendar designed for people, not companies. For decades, people have been expected to use the same products for planning dinners and trips with friends that are bundled in enterprise software for Fortune 500 companies. Cue is the first calendar that puts you, your interests, and your friends at the core of the experience, not work, meetings, and productivity. It's also the first calendar designed exclusively for mobile devices. In a world in which everything from communication to transportation is augmented through our phones, calendars still feel much like desktop software crammed into smaller screens.
Mobile experiences are fragmented, making it challenging to get from "I'm free and looking for something to do," to making plans with friends. These mental gymnastics require people to check multiple apps for content, check their calendar for availability, decide which of the many messaging apps to use for communication, and bounce back-and-forth across these various surfaces. This process is both tedious and unproductive. Cue solves this problem by bringing discovery, communication, and organization into a single unified experience. 
Chat replaces email in a world where calendars have largely become byproducts of email. Sadly, it's still not possible to use a calendar without an email address, and it's still the primary communication channel for scheduling. The current generation of core mobile users already resist email for personal communication, and the next generation of users won't communicate by email at all. People need a calendar that feels familiar to them. By coupling calendar and chat, Cue enables new communication experiences that leverage the calendar in unique ways, making conversations around plan-making easier.
Discovering things to do is still a challenge. Calendars have traditionally been tools to visualize decisions already made, whereas Cue's primary function is to help people make decisions. Whether discovering local events, sporting events, concerts, new tv shows, movie releases, or esports events, Cue offers a wide range of discovery content, provided contextually to users within the framework of their time, interests, network, and geography. 
Cue is a private social app designed for you and your real life. The app actively discourages large networks and encourages users to connect only with their real friends. The social mechanisms used between friends in Cue are all created around a core philosophy: many apps have enabled sharing, but few enable participation. Whether sharing status updates, viewing friends on maps, or having event-based group chats, the purpose of all these interactions is for people to feel more connected to the people they care about most.
About Cue
Cue is a tech startup reinventing the calendar. By combining the calendar with chat, discovery, and AI, Cue transforms how people organize their lives, discover things to do, and make plans with friends. The company was founded by Michael Boswell, previously a founding member of several acquired startups. He also served as a Design Lead on Google+ and Facebook, and spent several years at the venture firm Coatue. Cue was formed in 2016 during his time as an EIR at Khosla Ventures, working with Keith Rabois. Itamar Belson is Cue's Founding Principal Engineer. Prior to Cue, he was a Technical Director at Pixar on several major films including Coco, The Incredibles 2, and Onward. The company is based in San Francisco.
For more information and to download the app, visit: https://cue.app/ or find us on the App Store.
Published — Oct. 18, 2019