Woof, Woof! Our Journey with Datadog
On the heels of Datadog's IPO last week on NASDAQ, our partner Shardul Shah recalls the early days of working with Oli, Alexis and their entire team.  
I met Oli, the co-founder and CEO of Datadog, on a bright, sunny morning in October of 2012. We sat on a park bench near their tiny office which he and his (much more stylish) co-founder Alexis had sublet from an architect in Manhattan. Although I didn't know it at the time, the way we sat side by side in that conversation was emblematic of how we would work together. We were both unproven —he and Alexis were experienced leaders but first-time founders & I was an up-and-coming investor. We were both outsiders--Oli jokes he has about the thickest Brooklyn accent in NYC & I had just moved to Silicon Valley from Europe. We were both blissfully unaware that the wind we were feeling at our backs that morning would become a massive tidal wave that we would surf on the way to Datadog's IPO on NASDAQ this week.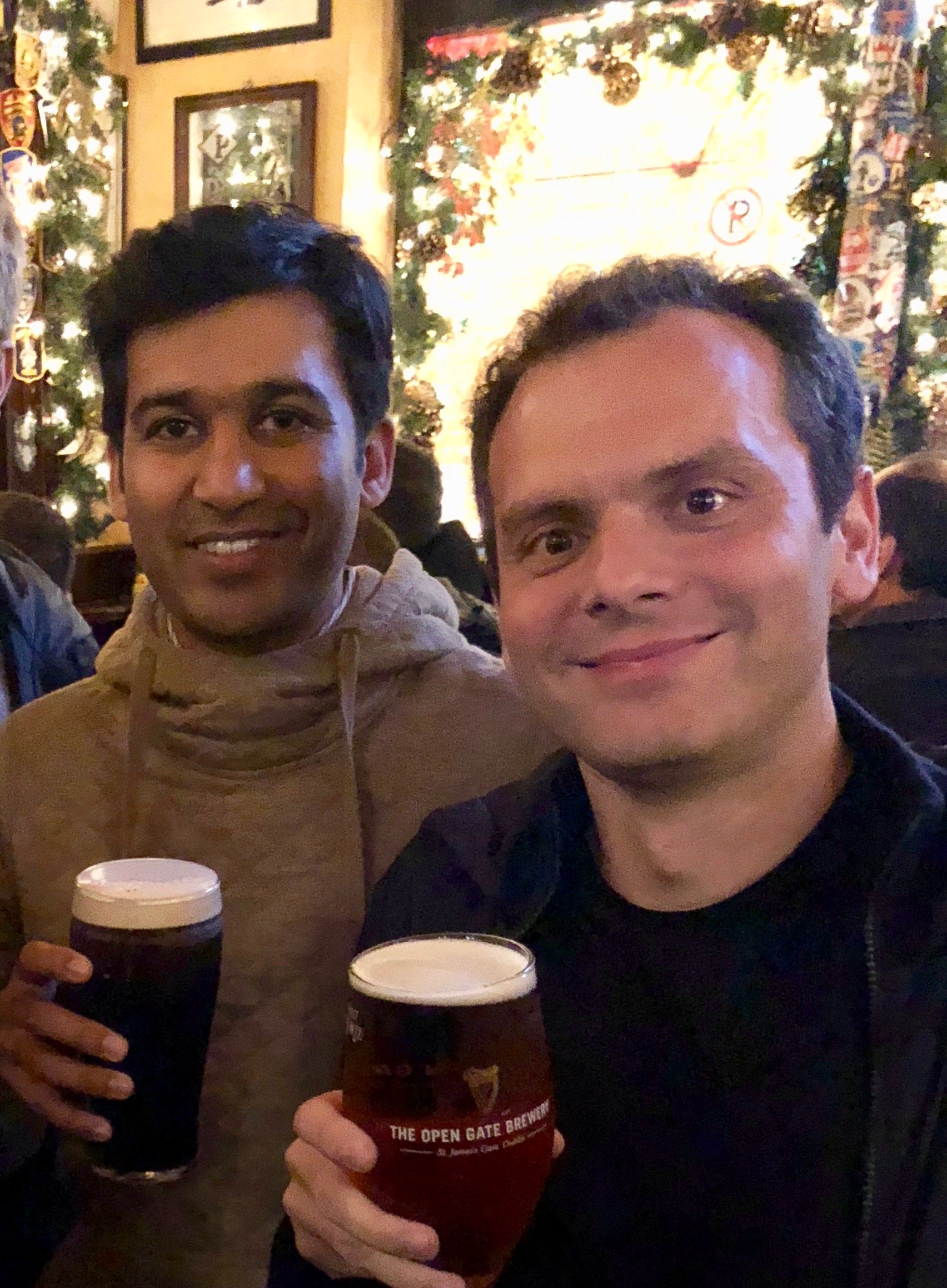 Shortly after Index co-led Datadog's Series A with Murat (now at CRV) & Kirill from RTP, we had our first board meeting in a cramped conference room with glass doors and a metallic table. In that first meeting, Oli took the first (of many) opportunities to chide me that the echo of customer feedback in that room was far more desirable than the echo chamber of Silicon Valley. His dedication to customer value would permeate into every aspect of how we built the business. Every principle related to product, eng, sales, marketing, pricing/packaging, ecosystem, geography connects back to customer value.
In that first meeting, Alexis took the first (of many) opportunities to say 'no' to one of my ideas. He drove home two principles: the value of no and how to solve collaboration. What I learned that day from Alexis has been critical to Datadog's success: the idea that a shared vocabulary can allow different people and different teams to communicate effectively and work better together. The company has grown quite a bit from that first board meeting, across every dimension. At that time we had 8 employees, less than $20k of revenue, were subletting a small office and had just signed on a few excited customers. One of the constants that hasn't changed has been Murat: he's been a tremendous ally, friend, and co-investor and I look forward to continuing to work together.
Another constant on this amazing journey since that first meeting has been Amit Agrawal, the man 'behind the curtain' that helped Datadog hone in on the customer's voice. Amit is one of those soft-exterior, hard-core types. He's the quintessential five-tool athlete. He learns; he teaches. He deeply cares about customers; obsesses over details and fundamentally, prioritizes growth. While the company has been designed as platform-first from the start, even today, the organizing principle for what products will be brought to market next is concretely focused on delivering on the customer's needs.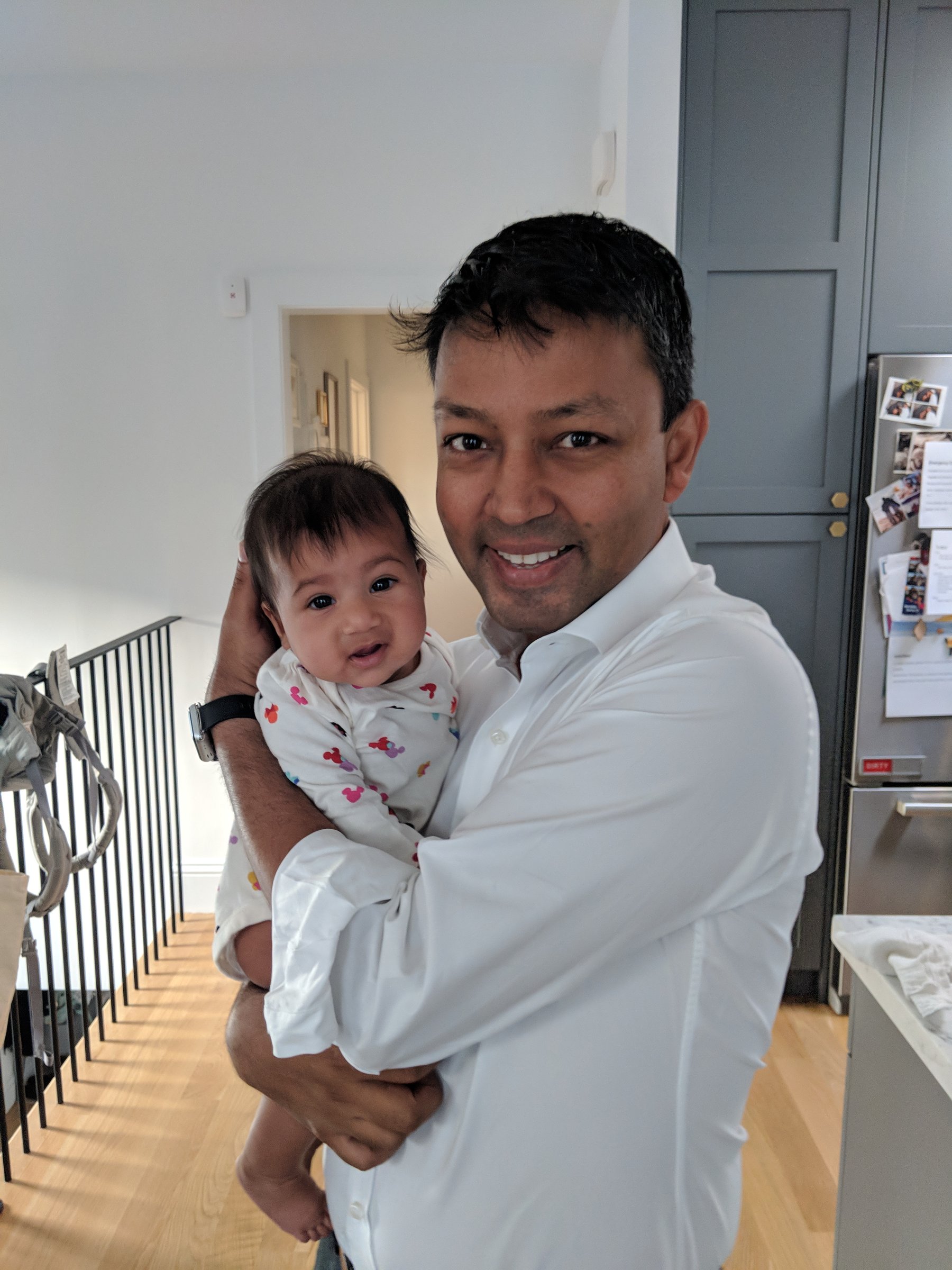 I have so many firsts with Amit, that it would be hard to capture them all. Here's one of my favorite memories: my first roadshow with Datadog was a 5-city tour with Amit, visiting customers & prospects. Early on we were trying to avoid the trap many startups fall into -- failing to serve each of the different needs that SMB, midmarket & enterprise customers have. We learned a few things together: (i) our early focus on SMB & midmarket customers taught us that the product had to be super simple to adopt, and that means a lot more than good design (ii) our product required sophistication to serve the needs of different stakeholders (iii) being opinionated about being unopinionated is a really different mindset, and (iv) we weren't going to go upmarket, which is how so many other businesses fail, rather enterprises who were adopting cloud architectures were going to come to us.
Honoring that opportunity means building an organization that in all aspects would mirror the discipline & quality of our prod/eng org. While Amit, Alexis, and Olivier's fingerprints are all over the inputs and outputs of the organization, I've learned so much from Alex Rosemblat, VPM; Dan Fougere, CRO; Andrew Becherer CISO; Scott Buxton VP Finance and from David Obstler CFO. I have received an honorary degree from the Rosemblat Institute of Event Marketing; a certificate on the command of the message and pipeline generation from the Fougere School of Revenue; where the best milkshakes in NYC are from APB; and how to keep the trains on time from David and Scott.
Datadog is at the center of the need for monitoring at scale, and even today we are just in the early days of cloud adoption. The first product on our platform, which is enjoyed by over 8,000 Datadog customers, is deployed everywhere and used by everyone. From there our deep and sustained investment in R&D allowed us to rapidly deliver more products including APM, Logs, and Synthetics in a tightly integrated experience. Our bottoms-up go-to-market motion fits hand in glove with our product. And the results speak for themselves.
Published — Sept. 24, 2019