Engineering the Future of Transportation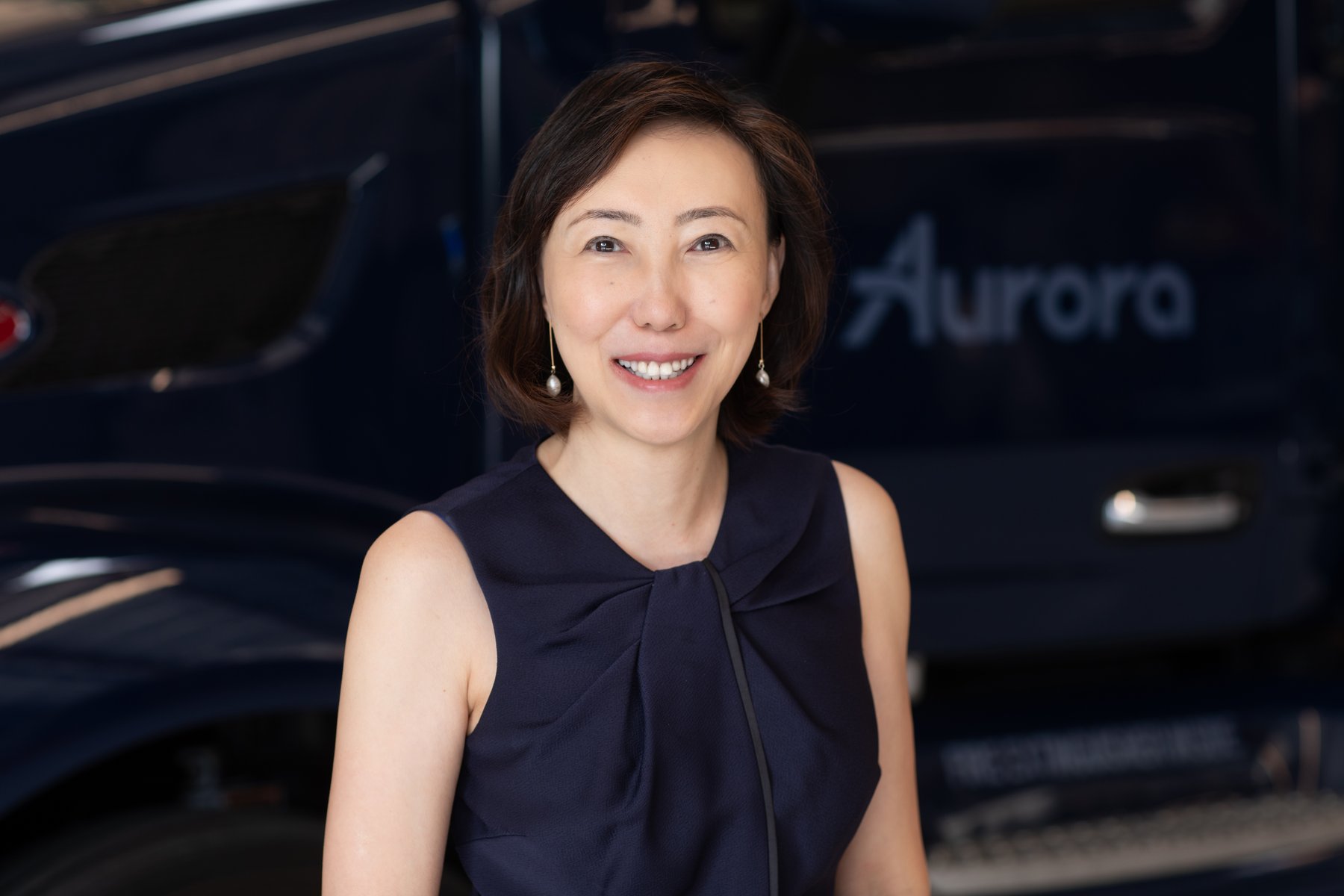 SVP of Engineering Yanbing Li's business acumen is helping to drive the company's success
Even when she was a little girl growing up in China, Yanbing Li was interested in engineering. Following in the footsteps of her father, she studied electrical and computer engineering in both China and the U.S. Today she's the Senior VP of Engineering for autonomous technology company Aurora—but alongside her technical knowledge comes a business experience that truly sets her apart in the field.
Though her expertise doesn't lie in AV, her product-focused mindset made her the perfect candidate for the rapidly-scaling company. "I see myself as a business leader who happens to do engineering," she says.
"When you put your business hat on first, it allows you to think of the bigger picture. What's the bigger outcome, the bigger strategic driver for success. What is the business purpose you're serving?"
— Yanbing Li, Aurora
This kind of approach is integral for a company that recently went public in November after a deal that values the company at $11 billion. The Aurora Driver, a platform that brings together its software, hardware, and data services to operate, as the driver, across vehicle makes and models, from the largest tractor-trailer to a small car to operate autonomously. The company has been growing steadily, and shows no sign of slowing.
Li developed the growth mindset that led her to Aurora over many years in the industry. After getting her PhD in Electronic Design Automation at Princeton University, she moved from research into an engineering focused role at Synopsis, where she stayed for almost a decade. Her move to VMWare is when her career really took off, and where she got exposure to managing global scale operations. She and her family even moved to China for a few of her 11 years with the company. Finally, an interest in planetary-scale cloud brought her to the role of VP, Engineering and Product for Google Cloud.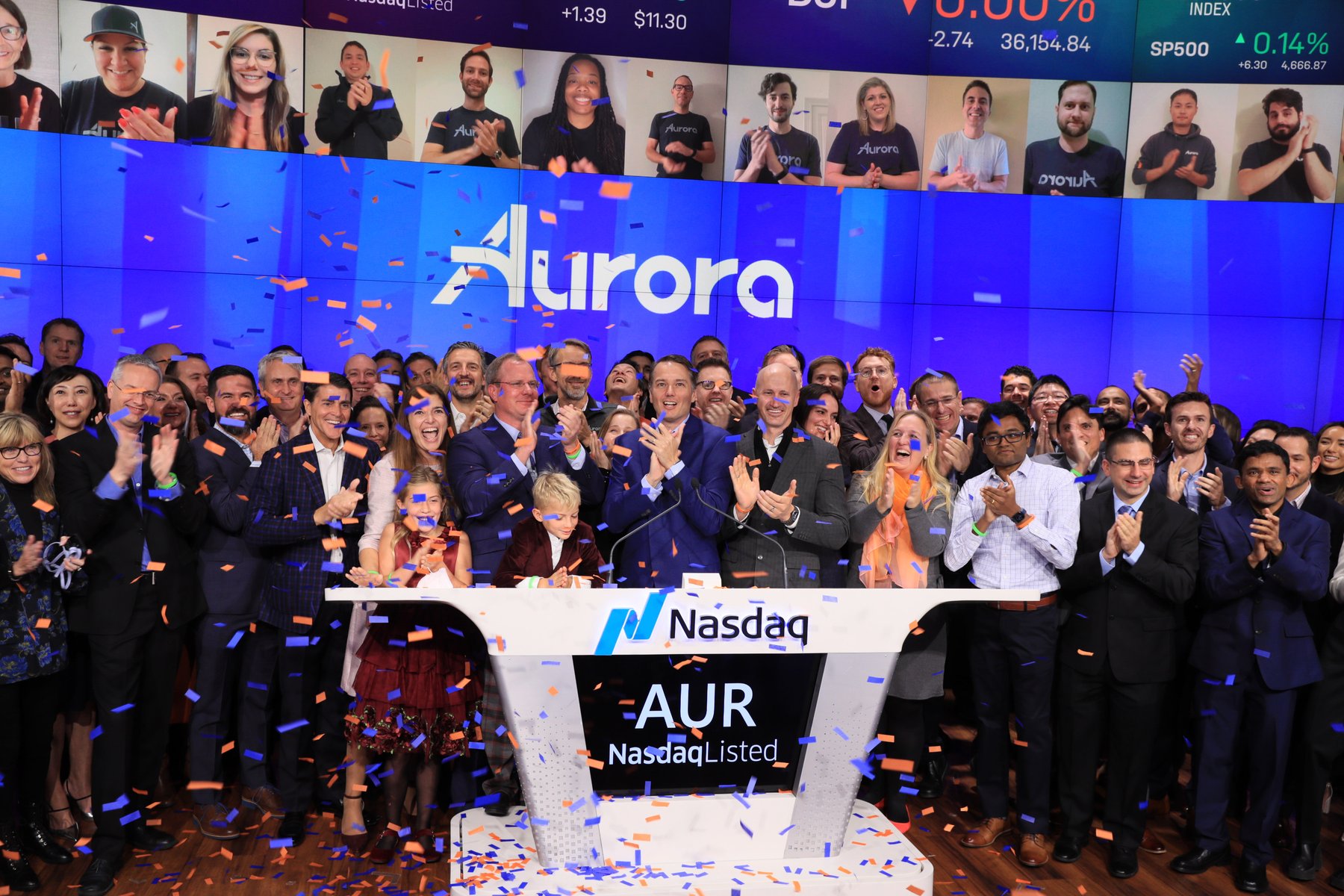 But Li broke her pattern of staying in one company for a decade at a time when she made the move to Aurora in June 2021. Her choice to join the Aurora team came down to four things: "The mission, the leadership, the culture, and the tech," she says. Making self-driving more accessible––quickly and safely––was the kind of big ambitious goal she loves to strive towards. She was also intrigued by the tech itself, and impressed with the leadership. Culture was the cherry on top.
"This wasn't my plan!" she jokes "I always was intrigued by AI, ML, and AV, but more seeing it as opposed to practicing it." That hesitation led her to ask CEO Chris Urmson why he was interested in her for the role and not a robotics expert.
"He said, 'we have plenty of that in the company.' What they were looking for is people who have the experience of building a product at scale that has achieved business success. That's the experience I had."
"This is not the biggest team I've led, but from a technical perspective it's by far the most broad. In larger companies you go very deep but specialize in one smaller area. This role allows me visibility into many more aspects of the tech stack"
— Yanbing Li, Aurora
Li joined the company at a pivotal moment. In her less than 12 months at the company, she's had a lot of impact on molding a growing engineering team. In January of 2021, six months before Li signed on, Aurora acquired Uber's autonomous unit, and alongside it over 1,000 employees. So while she wasn't tasked with hiring, she had to piece together many teams of people into a functioning software organization.
"My role here is to lead all software engineering, and it's a diverse tech stack," she says. From the autonomy stack, to mapping and simulation, cloud and data infrastructure and more, Li's purview extends further here than ever before in her career.
"This is not the biggest team I've led, but from a technical perspective it's by far the most broad," she says. "In larger companies you go very deep but specialize in one smaller area. This role allows me visibility into many more aspects of the tech stack."
Because of this vantage point, Li is able to put into practice her product-focused mindset across the board. "Tech that's disruptive and cool needs a certain customer value and production quality, stability, reliability or, in our area, safety," she says. "If you build a product without a way to sell it, you won't have business success. You need an obsession with making your customers and users successful and you need to inject this kind of thinking as you build the product."
To that end, Li has a set of engineering principles she puts into practice at Aurora that keeps the bigger picture at the forefront. "It all boils down to the essence of how you manage performance and health," she says. "With performance I think about how you build a product with velocity and predictability. What's a trademark of a good engineering leader? They deliver what they said they would in the time they said they would. But when you're not healthy you have zero velocity."
When applying these concepts to the already-existing Aurora culture that first drew her in, she found alignment:
Set outrageous goals
Pay attention to engineering excellence
No jerks
"For engineering, there's independent work but the system is fundamentally connected. That mindset is important."
— Yanbing Li, Aurora
These common goals unite the engineering team "not only around a big, audacious goal, but in a common belief that we want to build long-lasting product success, and we truly want to be working in a highly collaborative environment," she says. "All of these things matter to all of us."
That sense of unity is further reinforced by the shared qualities of the engineering team itself. Aside from deep technical expertise, Li looks for people who can affect change beyond themselves. "For engineering there's independent work but the system is fundamentally connected," she says. "That mindset is important."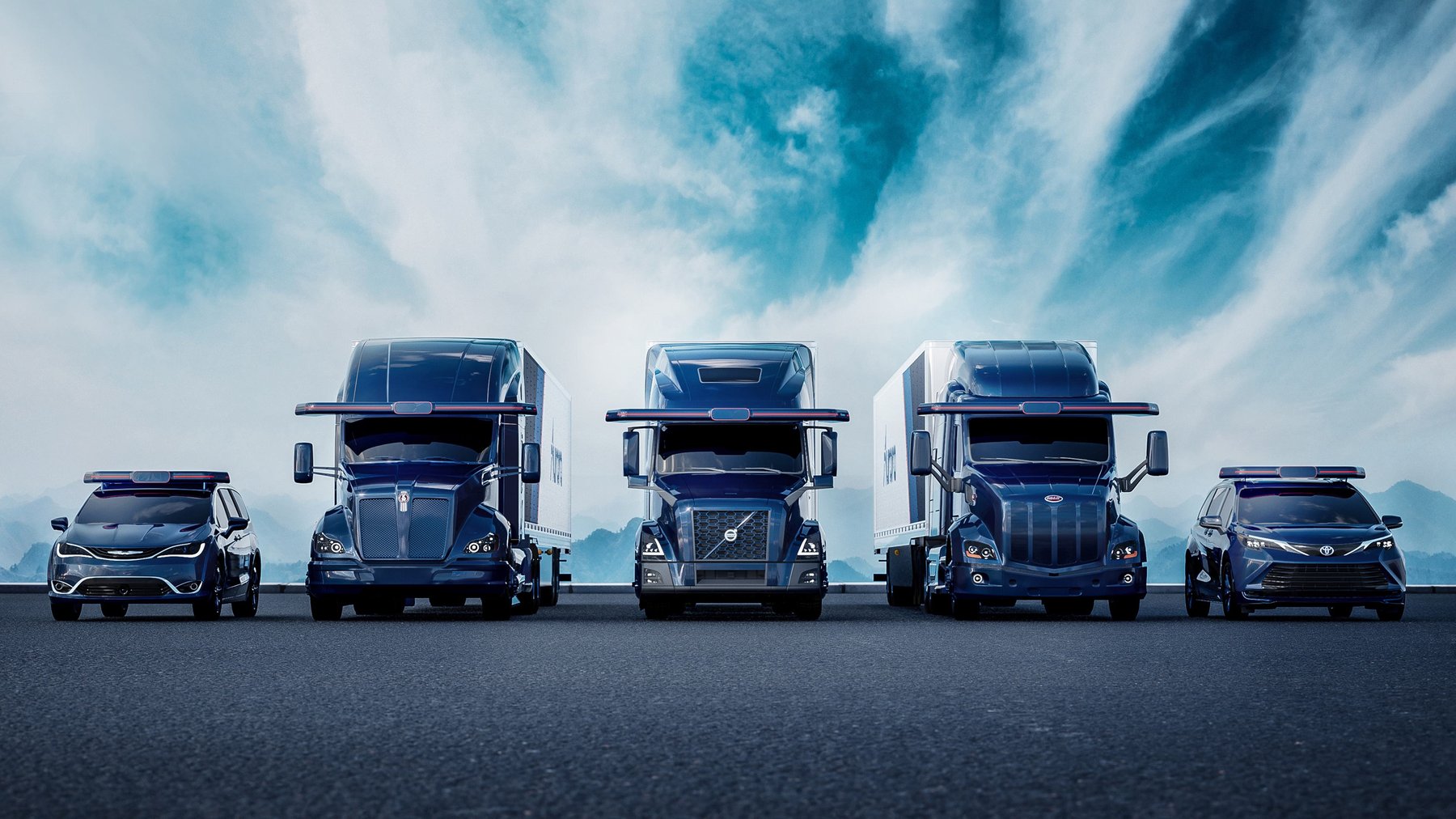 Being able to articulate what makes their team special is part of that business acumen Li brings to the table. To her, transitioning from engineering to business leader was all about becoming a better storyteller. "Storytelling is not just how you communicate, it's how you make connections from the product you're building to the market and customers you're serving," she says.
Always bringing engineering back to the customer is just one way that Li's principles make Aurora's success all the more tangible—a word she uses to describe just why she's so excited about her future with Aurora. "Aurora made me come alive. It's so tangible and so important, the mission we're on," she says.
The mission, combined with the breadth of opportunity for any engineer makes this rapidly-growing company a game changer in Li's eyes. "I think for any earlier career or late career engineer to have that exposure is phenomenal."
"It's amazing to see how we teach those giant trucks new tricks every night as we make progress on our machine learning and AI and the whole autonomy stack. It's extremely rewarding."
— Yanbing Li, Aurora
Learn more about Aurora and how you can join their team.
Published — March 9, 2022