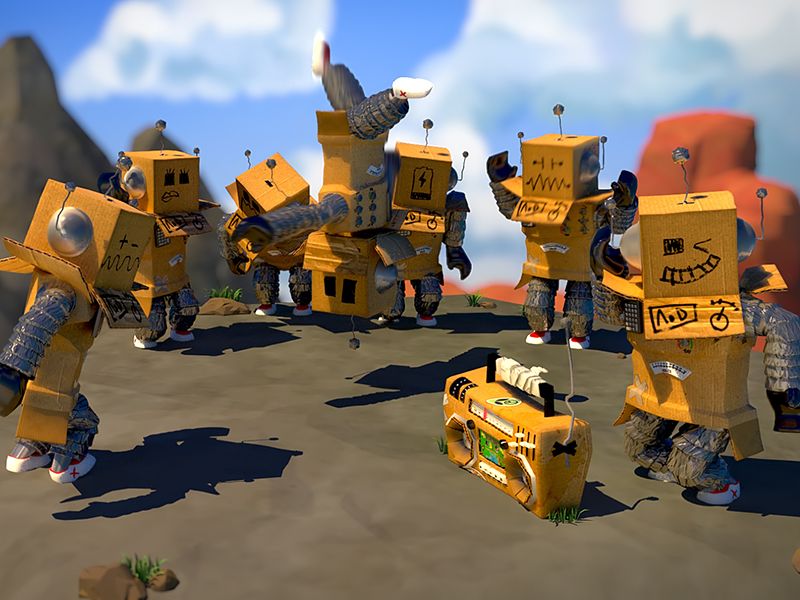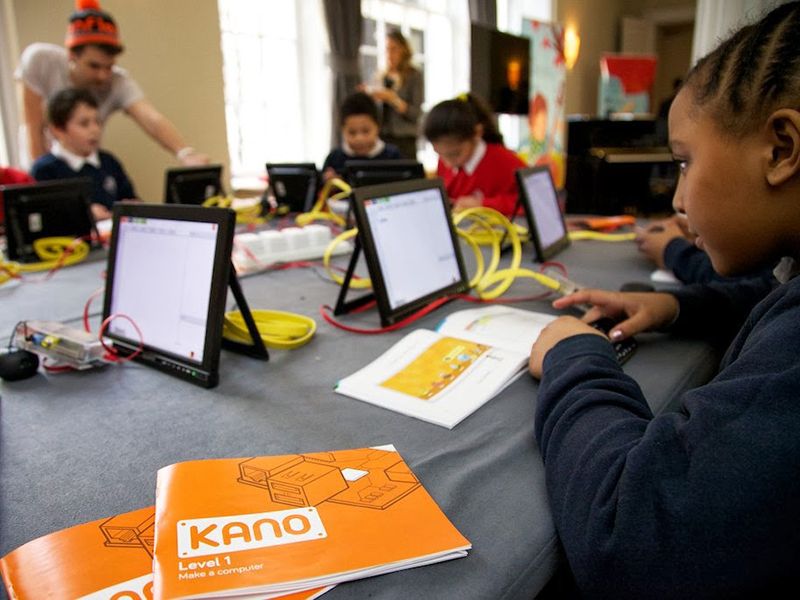 When I meet a school-age child or young adult who is the antithesis of a passive consumer – someone with endless curiosity and the desire to create or shape their own experiences – it fills me with optimism about the next generation.
You can see these instincts playing out on a range of platforms. On YouTube, kids aren't just propelling the rise of a new wave of influential stars; they're shooting and producing videos, and running their own channels.
Minecraft fans aren't just playing a game: they are altering their worlds with mods and in some cases even coding. Children build and customise their own computers with Kano, and take a huge pride in doing so, while Lego Mindstorms and AI-powered toys like Anki's Cozmo robot offer a fusion of hardware and software to give children full creative control of their play.
A 2015 study by Nesta suggested that more than 80% of the 10 million school-age children and young people in the UK were interested in 'digital making'. That's a category that encompasses everything from producing video and making music through to coding and exploring 3D printing. 
That's one reason why we have co-led a $92m investment in Roblox, the platform where people of all ages are playing together as well as creating and sharing their own games. Roblox now has 1.7 million people making games for its community of 48 million active players across PC, console and mobile devices, generating more than 300 million hours of user engagement a month.
At peak times, there are more than one million concurrent players on Roblox. And if you ask an eight year-old why they love Roblox, they'll tell you it's not just because they can make their own games there. It's because they can share those games for others to play, with the knowledge that the most popular Roblox games have been played by millions of other children.
This generation wants to create, but it also has a burning desire to share. Roblox gives these kids the superpower of being able to code, on a platform that is completely open to their imaginations, with the results playable on the device of their choice.
Roblox was started by David Baszucki. For as long as I have known David— which is since we were in college together back in the 80s— he has been driven by the desire to help kids understand physics and learn to love making and breaking things. While Roblox simulates real-world physics accurately, it is graphically more basic than the visuals on the latest console games, but photorealism is not the objective here. If you're creating assets yourself, throwing them into a photorealistic world will jar. But if the world is more lo-fi, your creations will fit in perfectly.
When we invested in Supercell, the developer of Clash of Clans, their obsession wasn't realism either: it was about the gameplay. That's also true of Roblox, although in this case, the gameplay is around creativity, learning and the collaborative experience for its passionate, young fans.
For children, a platform like Roblox is like a digital Disneyland. You go into this world with your friends and can choose from a range of different attractions, experiencing them, talking about them and then moving on to the next one. But unlike Disneyland, if the ride you want doesn't exist, you can build it yourself.
In addition to being phenomenal business, we see this kind of platform as the spawning ground for future generations of game developers, directors, writers, architects, musicians and other creators. The leaders in those fields all started very early, finding ways to experiment, iterate and indulge their passion.
I'm pretty convinced that the most prolific game developers of tomorrow are fooling around in the sandboxes of companies like Roblox, just as future Oscar and BAFTA winners are honing their skills on YouTube, or the next Annie Leibovitz has just set up her Instagram account.
Published — March 14, 2017