GetHarley raises $52m to connect consumers with world-class clinicians and medical-grade skincare products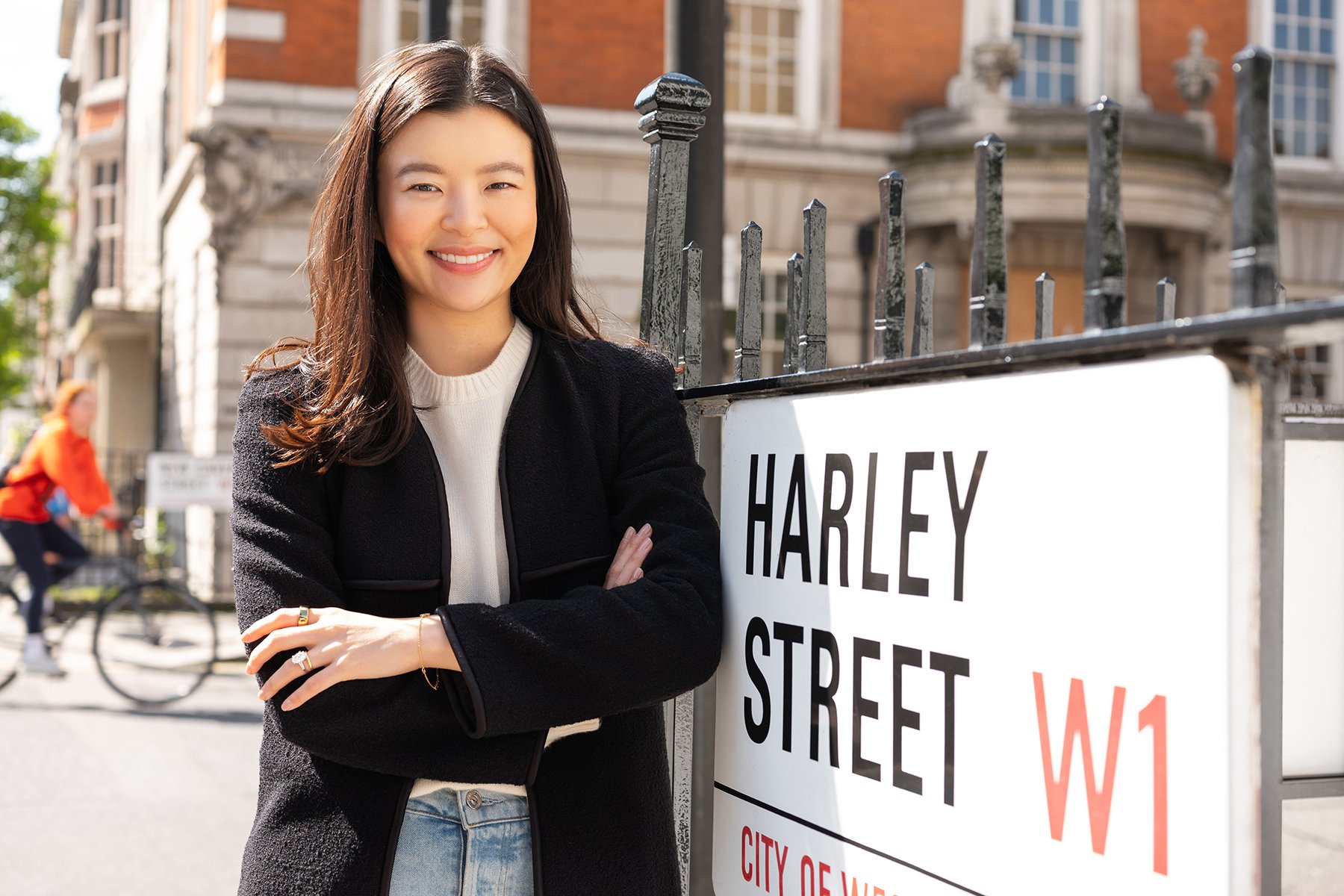 QUICK TAKE
World-class clinicians partner with GetHarley, a platform that serves up better care and personalised, medical-grade skincare products
In the crowded beauty market where three new products are launched every hour, GetHarley cuts through the noise to offer bespoke skincare solutions
The $52m funding is led by Index, backers of Farfetch, Figma and Glossier
INDEX PERSPECTIVE
By Georgia Stevenson, Partner

"The ten best retinols for you"; "Your skincare regime, sorted"; "Skincare products you can't live without for winter"; "5 signs you're ready for a Botox treatment".
Sound familiar? These are all real headlines and real messages – and all this noise is only getting louder as the skincare industry continues to boom, forecast to reach over $180 billion globally by 2027.
How to cut through the confusion? How can the same ten retinols be 'best' for so many different people, with different lifestyles, at different ages? Clearly skincare isn't one size fits all. And whatever the marketers might say, arguably the world doesn't need yet another skincare product. What it needs is a way to get the right product to the right person via the right recommendation.
Enter GetHarley, an aesthetic dermatology platform that enables leading clinicians and practitioners to offer bespoke skincare regimes with curated product recommendations. Instead of reading 100 different articles, or buying 100 different types of moisturiser, consumers can access the very best products for their needs via qualified, brand-agnostic advice.
This means practitioners don't just deliver a higher quality of care in a more efficient way, but that they can also leverage the data and feedback captured on GetHarley's platform to hone their expertise about what works for different types of customers. Aligned with Index's belief in the potential of both marketplaces and vertical software-as-a-service companies, we're excited to see GetHarley boost the experience and performance of these important industry stakeholders.
Charmaine, Founder & CEO of GetHarley, started the business as a side-hustle, delivering personalised boxes of products en route to work at Goldman Sachs every morning. She experienced the problem firsthand as an avid skincare consumer searching for fixes, and we've been blown away by her and her team's customer obsession, analytical rigour and fast-paced execution. The result is a no-bullshit approach to skincare, and a no-bullshit approach to building a business.
THE DETAILS
GetHarley, the beauty company that connects consumers with world-class clinicians and medical-grade skincare products has raised $52 million in funding led by Index. GetHarley is a partner to leading skincare clinicians, helping them deliver better care to patients and widen the circle of people who can access their expertise.
There has never been more choice and confusion in the skincare industry – three new skincare products are launched every hour. The result is a fragmented sector where the consumer is overwhelmed and lacks a quality filter for professional advice. GetHarley cuts through the noise in this crowded market, and connects consumers directly with skincare professionals who have dedicated their careers to understanding and treating skin.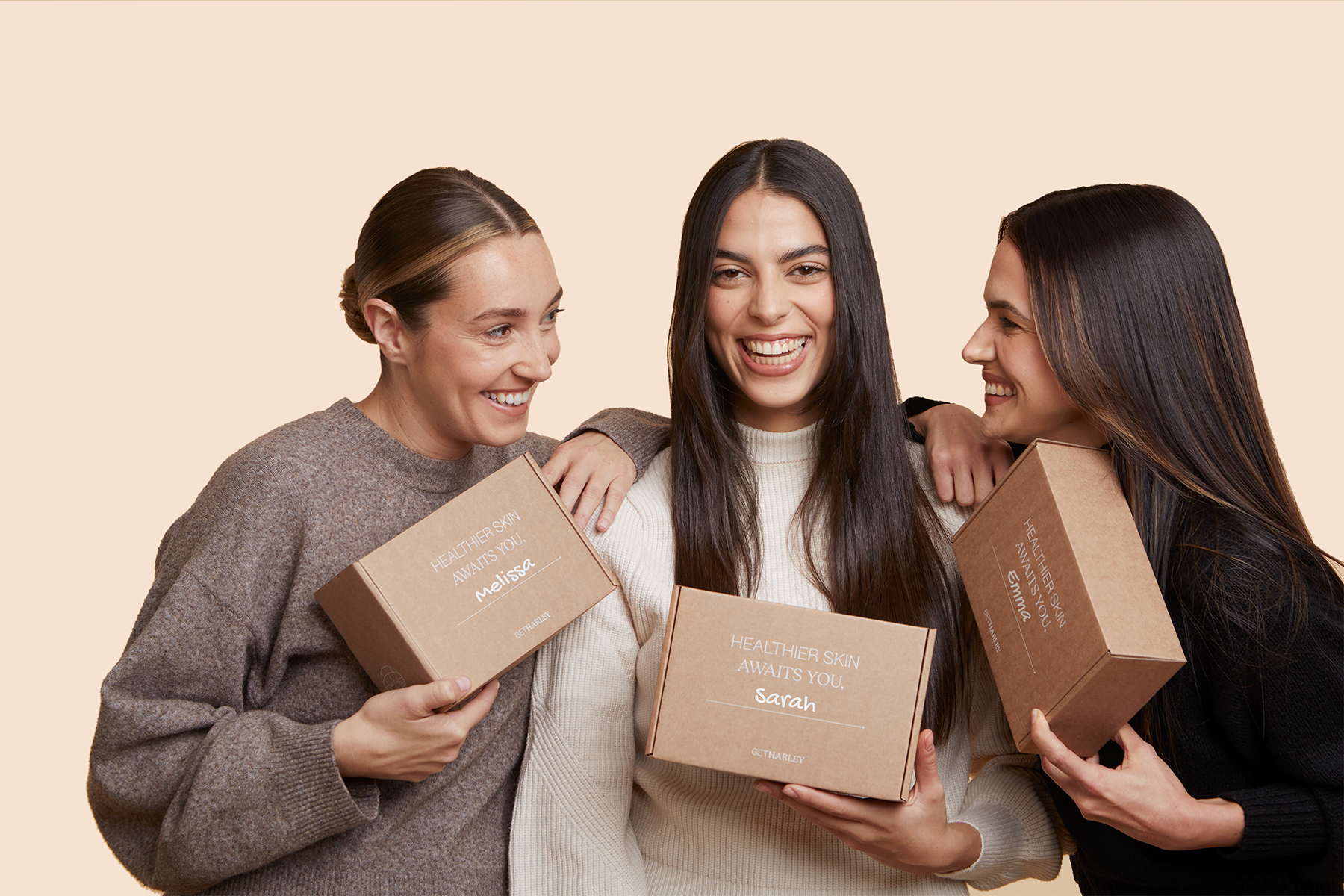 "GetHarley is a quality champion and partner for both the clinics and the consumer."

Danny Rimer, Partner at Index
Demand for clinical and personalised skincare solutions has boomed in recent years, with the $60 billion global market for medical grade products and aesthetic treatments continuing to grow at 13% year-on-year. As well as the confusion for consumers, the mainstream consultancy model can be clunky for clinicians: instead of focusing on patient care, they must do administrative work, source and manage product inventory, and coordinate patient follow-ups.
GetHarley – founded by Charmaine Chow, who has been deeply immersed in the beauty and healthcare world in her past role as an analyst, investor and consumer herself – takes a fundamentally different approach to skin health. It matches customers with its one thousand-plus (and constantly growing) network of clinicians to provide skin consultations hosted on the GetHarley platform. Patients can share their concerns and goals, speak to a clinician and be recommended and sent a bespoke skincare routine of the best medical-grade products. This seamless experience improves the quality of service that clinicians can provide, and also helps to open up the sector to consumers who would otherwise get overwhelmed or do not know where to start.
"The skincare industry is overflowing with false claims, celebrity marketing and thousands upon thousands of choices about how to care for your skin."

Charmaine Chow, CEO and Founder of GetHarley
"The skincare industry is overflowing with false claims, celebrity marketing and thousands upon thousands of choices about how to care for your skin," says Charmaine Chow, CEO and Founder of GetHarley. "You end up wasting huge amounts of time, money and energy trying to figure out what works for you. And while consumers are being pulled in multiple directions, clinicians are time-poor and overstretched. GetHarley solves all this, giving experts a one-stop platform, and helping global consumers get access to the best advice in a crowded marketplace."
"GetHarley is a quality champion and partner for both the clinics and the consumer," says Danny Rimer, Board Member and Partner of Index Ventures. "People are now incredibly savvy about what they're buying – especially at a time of economic scarcity, when they want their money to be channelled into meaningful purchases. They rightly want brands and experiences that are transparent, authentic and can deliver a tailored service. We're incredibly excited to be on the journey with Charmaine and her team."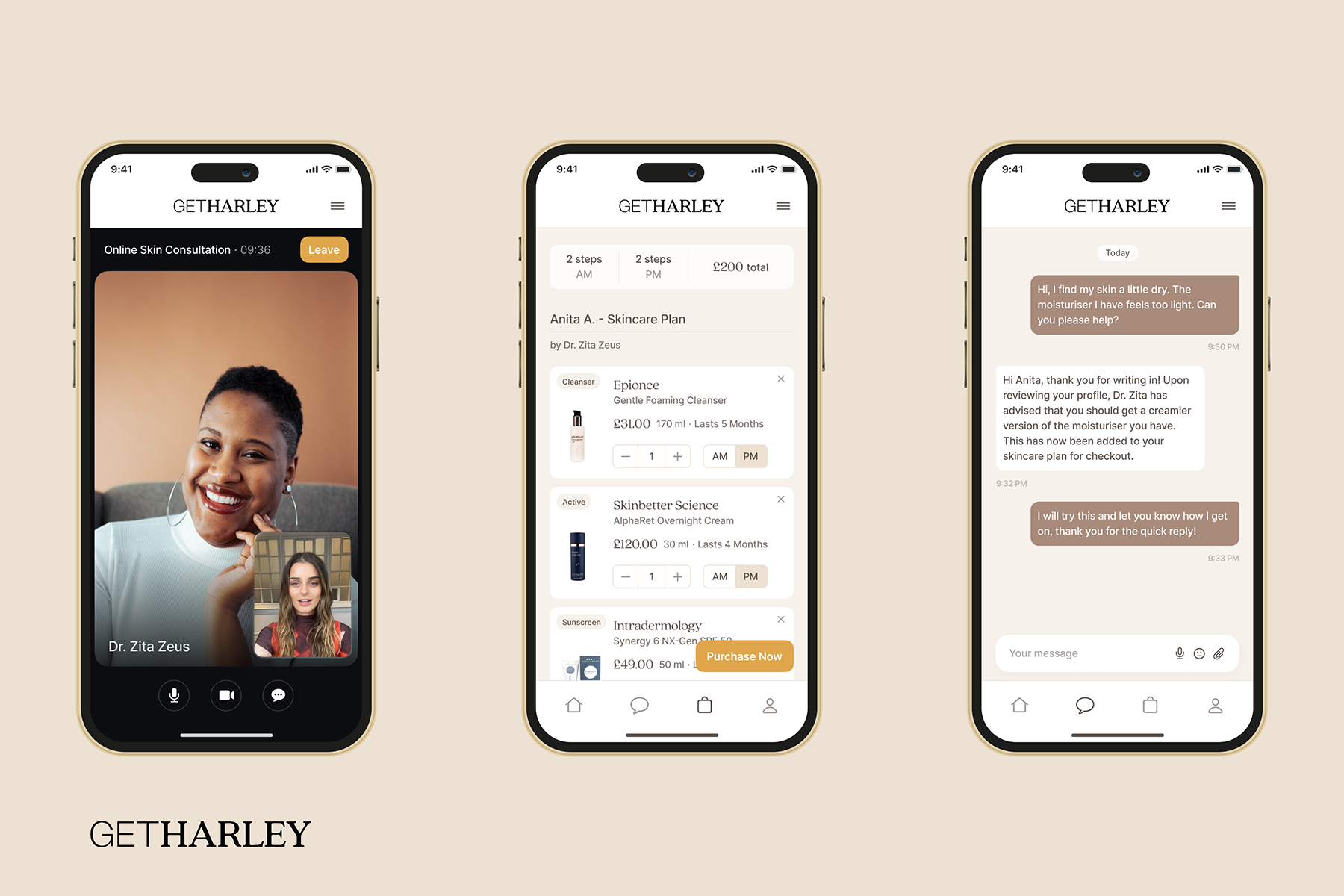 Since its launch, GetHarley has assembled a team of 70 that, with the support of recent funding, is set to double in the next 12 months as it continues to expand. It has seen triple-digit annual growth since its launch and is used by over 100,000 patients today.
The Company's angel investor base includes high-profile executives such as Andrew Robb (ex-COO of Farfetch), Sian Keane (current Chief People Officer of Farfetch), John Veichmanis (COO of Carwow), Vincenzo Iozzo (ex-CrowdStrike and cybersecurity expert) and James Vincent (Founder of FNDR and brand strategist for Apple and Airbnb). The investment was led by Index Ventures (backers of Farfetch, Figma and Discord), supported by additional investment from Headline Venture (Bumble, Groupon), Visionaries Club (Personio, Miro) and Village Global (Multiverse, Pave).