How ClickHouse, Inc. Is Building a Best-in-Class Engineering Culture
The database management system is piloted by an amazing team of senior leaders, including former Google and Netflix engineering VP Yury Izrailevsky
Yury Izrailevsky has always been on the forefront of what's next in tech. In 2002, that was working to develop Yahoo!'s data warehouse, followed by their search engine. In 2010, Netflix, then still trafficking in DVD-by-mail, offered him the chance to lead their migration to the cloud. After eight years at Netflix building a fully cloud-native platform for a large company and leading an engineering team of 700 people, Google made him responsible for a number of products in their cloud portfolio, helping to serve billions of customers around the world.
But Izrailevsky missed the scrappy, dynamic environment of the start-up world where he started his career prior to Yahoo!. "Bigger companies have lots of resources, hardware, people—that's all very helpful," he says. "But the downside is you're steering a very big ship. In startups, you're navigating and iterating much faster."
That desire to move fast—one many startup engineers share—has led Izrailevsky back to the fast-moving world of emerging technologies: to database management system ClickHouse, Inc. He serves as co-founder and President of Product and Technology, alongside CEO Aaron Katz and CTO Alexey Milovidov.
ClickHouse, Inc. is an online analytical processing (OLAP) database management system built in C++, which offers a true column-based DBMS that was made available as an open source solution in 2016. They are known for their speed and scalability—with users able to generate analytical reports using real-time SQL queries on tech that works 100-1,000 times faster than traditional database management systems. As popularity grew over the years the technology was adopted by industry-leading companies like Uber, Comcast, eBay, and Cisco.
The company recently announced a $250M Series B at a $2B valuation, not long after a $50M Series A led by Index Ventures and Benchmark, with participation by Yandex N.V. and others. By joining ClickHouse, Inc., Izrailevsky saw an opportunity to return to the world of start-ups that he loves.
"I first heard about ClickHouse, Inc. two or three years ago from my brother who worked at Uber at the time. It piqued my interest and in the following years I heard from my peers across the valley and beyond about their great experience with the product, and what a fast, reliable, scalable tech it is," says Izrailevsky.
"After 20 years of working for large companies, I always had this idea in the back of my mind that one day that I'd return to a smaller company." Now the engineer always on the cutting edge of the next big thing is building and helming an engineering team he has big plans for.
Our Early Stage Talent Lead, Zabie Elmgren, spoke with Yury about the culture he and his partners are building over at ClickHouse, Inc., and how they plan to create the best product possible.
Zabie Elmgren: What differentiates the engineering culture you're building at ClickHouse, Inc.?
Yury Izrailevsky: We have one clear focus: to build the best in class, cloud-native analytics product. To do that, you need the best and the brightest people.
We're setting a high bar for all of our new hires in terms of tech aptitude and engineering abilities. We then work hard to foster a collaborative environment where engineers are empowered to operate independently and take ownership. Whether you're very experienced or you're earlier in your career, there are opportunities to fulfill your career ambitions at the highest level.
ZE: What is unique about how ClickHouse, Inc. has approached team building?
YI: One of the things we're adamant about is taking a holistic approach to the company strategy—we're not just focused on building tech, but on the overall product and customer experience. In order to build a successful business, you need to be able to foresee how the market will evolve, while remaining anchored in the customer needs. That's why my first hire was a security lead. From the beginning we built out a comprehensive go-to market team - we're not waiting to engage on all of those functions.
From there it's about context-setting and giving people autonomy. Not telling them what to do day-to-day, but setting the broader context, priorities, and considerations, and modelling that decision-making to the team.
ZE: How does your engineering culture inform your hiring practices?
YI: We're making sure to hire people who are excited about the culture we're creating. We want to make sure that people understand what's at stake, and take the responsibility seriously. We're looking for people who don't make short-term decisions based on personal preferences or what will make them look good, but make choices based on the right thing for the business and the product.
Our culture thrives on people who own things, those who will take responsibility by fixing things and iterating and pivoting—people who are humble and open-minded.
I also think it's important to open up the funnel and consider candidates from different backgrounds, cultures, and locations. Being a global, remote-first company gives us a lot of flexibility to find the best people wherever they happen to be. That diversity helps build a well-rounded product. We really benefit from having varying perspectives and backgrounds—that's one of our competitive strengths.
ZE: What role does mentorship play in ClickHouse, Inc.'s engineering culture?
YI: It's important to set up mentorship as an integral element. I had very positive experiences organizing mentorship programs at Netflix and Google Cloud. In every mentoring relationship there's as much value to the mentor as there is to the mentee—having just returned to the start-up world after nearly two decades, I'm learning a lot myself!
The goal at ClickHouse, Inc. is to position mentorship as essential - it's not just for people struggling or for more junior employees. We aim to remove any stigma and make it a natural part of interactions for everyone. I've benefited from many mentors throughout my career, so I'm hoping to pay it back.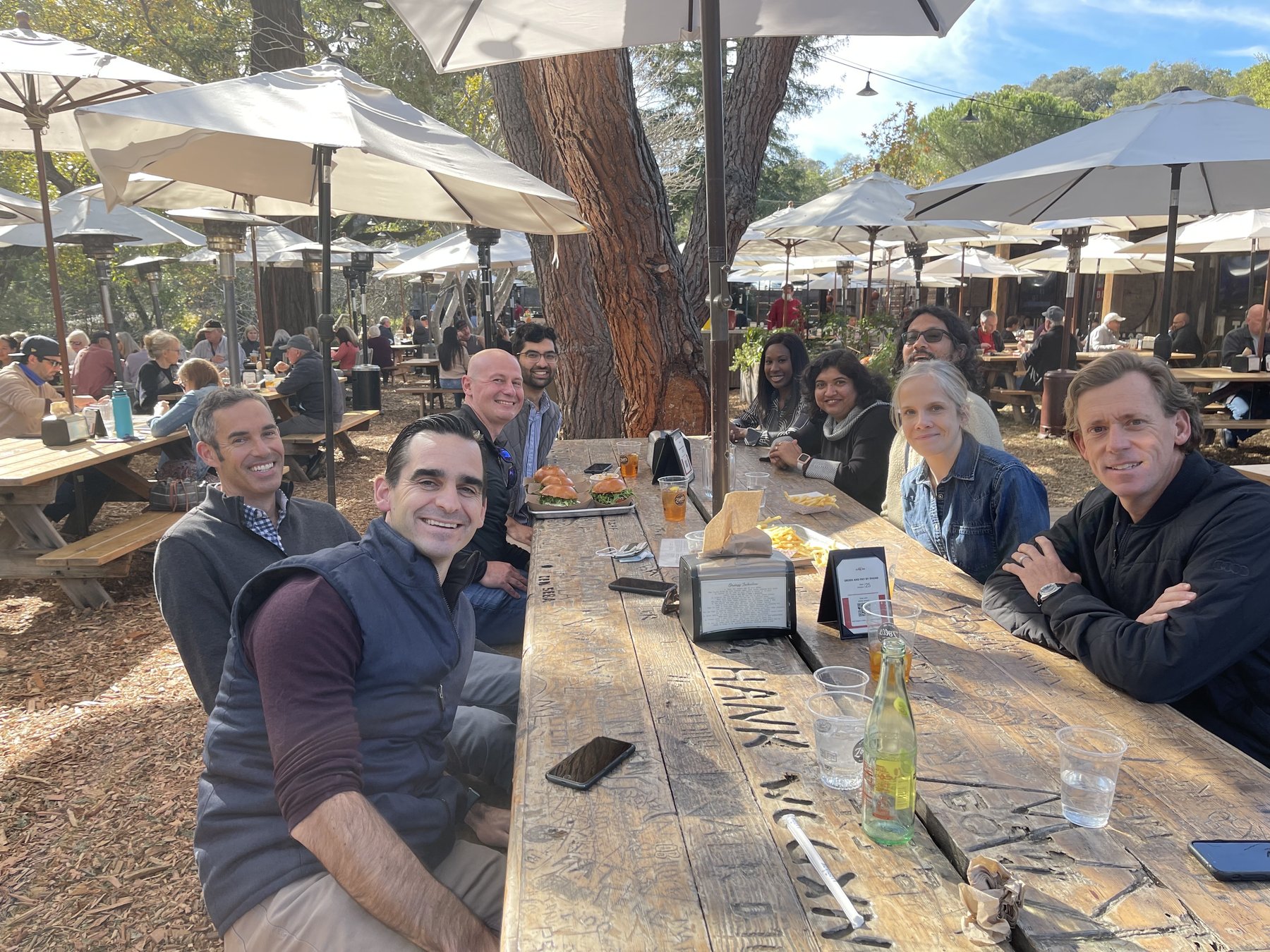 ZE: The seniority of the ClickHouse, Inc. team seems to be an outlier—what kind of foundation do you think that provides for people looking to join your team?
YI: We do have a fairly senior team, which is not as common for start-ups. Drawing from our collective past experiences, both mistakes and successes, really helps us on the business side and the development side.
Hopefully it gives folks another reason to consider joining us—it's not just a job but it's also an opportunity to learn and grow personally and professionally. For people earlier in their careers, that's the most important thing.
We have amazing technology, a wonderful and engaged open source community, a great foundation, we're well-funded, we know what we're doing, and we have an amazing market opportunity. The tech itself already proved it's a great market fit. It will take a lot of work and dedication, and we are still early in our journey, but we've set out to build the best-in-class product with a world class team!
Learn more about ClickHouse, Inc. and how you can join their team.
Published — Jan. 13, 2022