KeepTruckin Raises Series D Funding of $149 Million to Serve the $740 Billion Trucking Industry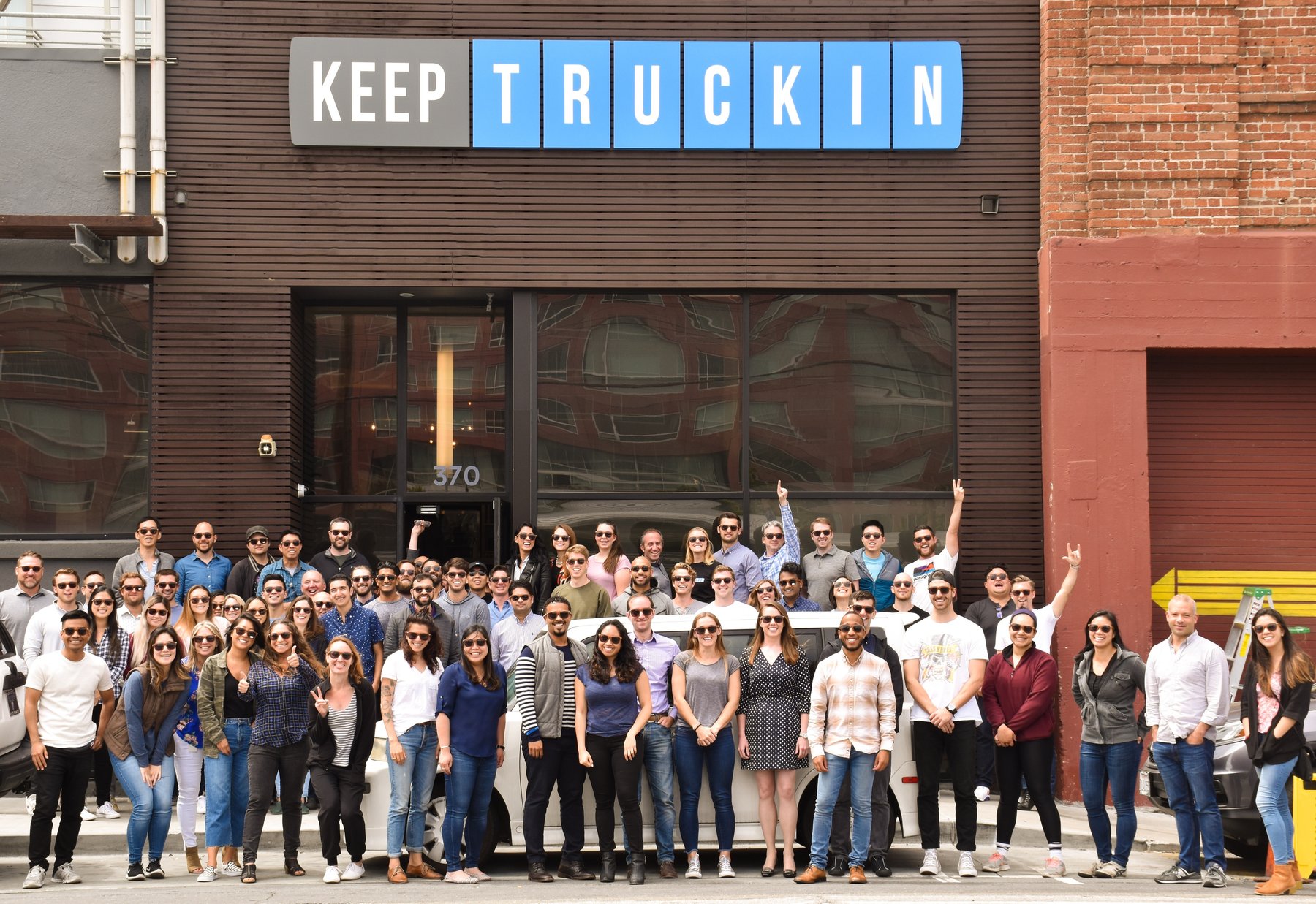 KeepTruckin, a leader in fleet management on a mission to connect the world's trucks, today announced it secured $149 million in a Series D investment.
KeepTruckin, a leader in fleet management on a mission to connect the world's trucks, today announced it secured $149 million in a Series D investment led by Greenoaks Capital, with participation from existing investors IVP, GV, Index Ventures and Scale Venture Partners. The latest round brings the company's total funding to $228 million. KeepTruckin will use the funds to fuel the company's continued growth through hiring exceptional talent, investing in hardware, building strong partnerships and furthering advancements in machine learning.
KeepTruckin powers one of the world's leading networks of connected trucks, helping more than 250,000 vehicles and over 50,000 for-hire carriers run more efficiently, safely, and reliably. KeepTruckin's fleet management solutions and its partner network tackle pervasive problems including vehicle and driver compliance, safety, freight tracking, and keeping trucks full and on the road. Powerful analytics from this expansive network bridge the gap between freight data and how to use it to make accurate decisions.
"Our mission is to connect the world's trucks and fundamentally improve the safety and efficiency of the trucking industry while helping companies grow. We believe that if you can model the past, you can predict and even shape the future," said Shoaib Makani, CEO and co-founder, KeepTruckin. "Our platform unlocks the data that makes this vision possible. The Greenoaks Capital team along with our existing investors share our belief that technology will transform trucking."
"Trucking is forecasted to be a $1 trillion industry by 2024 and is the backbone of the global economy, yet has been underserved by technology. But change is coming and KeepTruckin is at the leading edge," said Neil Mehta, founder and managing partner, Greenoaks Capital. "KeepTruckin is building the technology that trucking companies need to compete in the modern economy. The network that KeepTruckin has built will enable it to change the way freight is moved on our roads."
KeepTruckin has grown substantially in the past year, increasing global headcount by over 2X across seven offices. KeepTruckin App Marketplace integrations are used by over 130,000 trucks in fleets of all sizes, offering customers 25 integrations across 10 categories including TMS, navigation, fuel management, and maintenance. The company's hardware solutions now include the KeepTruckin Smart Dashcam and expanded safety features to identify behaviors associated with critical events and educate fleets on ways to prevent them from happening. Further innovations expected from KeepTruckin over the course of the coming year include new hardware to improve safety, asset management tools to identify inefficiency, and intelligent freight insights to make smarter decisions.
Published — April 23, 2019