KRY, Europe's leading digital healthcare provider, raises $66m in Series B investment ahead of launch in UK and France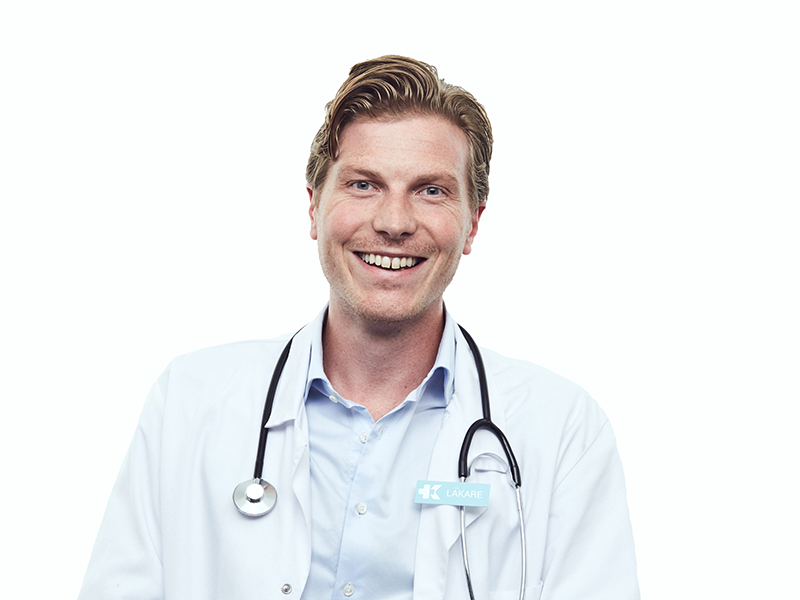 KRY, the digital healthcare provider that lets you see a healthcare professional within 15 minutes via your smartphone or tablet, today announces a $66m (€53m) Series B funding round led by international venture capital firm Index Ventures with participation from existing investors Accel, Creandum, and Project A.
KRY is built by patients for patients in light of the highly strained healthcare systems around the globe. Offering a more accessible and convenient digital healthcare service, KRY has in under two years had over 350 000 patient meetings in Sweden, Norway and Spain and grew by 740% in 2017, making it the largest digital healthcare provider in Europe. KRY currently accounts for over 3% of all primary care doctor visits in Sweden and has over 300 clinicians working in the service. In March 2018 KRY launched an online psychology service and is now the largest provider of CBT-treatments in Sweden. KRY was founded in Sweden, the European country currently spearheading the development of digital healthcare, allowing digital healthcare providers to be part of the publicly funded healthcare system.
 
Johannes Schildt, KRY CEO and co-founder, comments: "We are going to make the world a healthier place by providing equal access to hassle-free high quality care – regardless of where you live or who you are. We are happy that Index Ventures and our other investors share that great ambition. Using digitalization we will push through a paradigm shift in healthcare. From being expensive, reactive and system oriented we will make healthcare abundant, proactive and patient focused."
KRY will use the investment to continue building its world class team in order to further expand geographically - initially to the UK and France, deepen penetration in existing markets, expand its medical offering and reach its goal of becoming the world's leading healthcare provider by combining medical expertise with state-of-the-art technology.  
Martin Mignot, Partner at Index Ventures, adds: "KRY offers a unique opportunity to deliver a much improved healthcare to patients across Europe and reduce the overall costs associated with primary care. KRY has already become a household name in Sweden where regulators have seen first-hand how it benefits patients and allowed Kry to become an integral part of the public healthcare system. We are excited to be working with Johannes and his team to bring KRY to the rest of Europe."
How KRY works
KRY allows patients to have a video consultation with a KRY-employed healthcare professional via their mobile phone or tablet, rather than a physical appointment. 
Patients can download the KRY app - available on iOS and Android - and select a suitable time for a video-based doctor's appointment. Prior to the appointment, the patient describes their symptoms in writing, uploads relevant pictures, and responds to symptom-specific questions. At the scheduled time, the doctor calls the patient through the app to start the video consultation. During the video call,  patients may receive prescriptions for medication, advice, referral to a specialist, or lab or home tests with a follow-up appointment. Prescribed medication and home tests can then be delivered straight to the patient's home within two hours.
 
About KRY
Founded in 2014, KRY aims to provide hassle-free access to high quality healthcare for patients no matter where they live or who they are.
 
To date KRY has had over 350,000 patient meetings across Sweden, Norway, and Spain, making it the largest digital healthcare provider in Europe. KRY is an approved healthcare provider, with its doctors all subject to the industry standard rules and regulations. In June 2017 KRY raised €20 million in a series A round led by Accel and before that had raised €6.1 million in a seed funding round (August 2016) led by Creandum and Index Ventures with Project A participating.
Published — June 12, 2018