KRY, the Swedish video-based healthcare provider, announces €20m Series A investment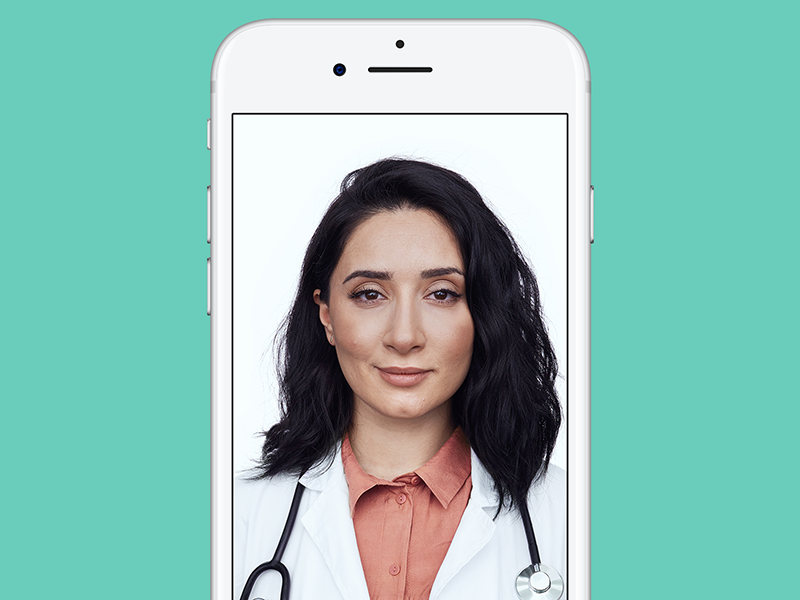 KRY (kry.se), the Swedish digital health startup that makes healthcare more accessible and convenient through on-demand video consultations, today announces a €20m ($23m) Series A funding round led by global venture capital firm Accel with participation from existing investors Index Ventures, Creandum, and Project A. Index led KRY's Seed round in 2016.
KRY will use the funding to deepen penetration in current markets, launch in new markets, and reach its goal of providing sustainable healthcare with equal access for everyone in Europe. As part of the investment, Sonali de Rycker, who led Accel's investments in Spotify and Avito, will join KRY's board.
KRY reduces pressure on highly strained healthcare systems, by offering a more accessible and convenient digital consultation service. KRY estimates that with existing technology, 90% of all primary care visits can be transferred online in future, with the service currently capable of handling 60% of the 100 most common diagnoses in primary healthcare. By using KRY, patients who do not need a physical examination can see a doctor faster, while time at a physical clinic is freed up for those who are most in need of in-person care. Additionally, KRY increases accessibility for those who may have difficulties travelling to a clinic due to long distances, waiting times, mental/physical disability, or language barriers. In contrast to other telemedicine companies, KRY is not built for the healthcare industry, with the company focussing on customer service and experience.
Johannes Schildt, KRY CEO and co-founder, comments: "KRY is built by patients, for patients. Our main priority is always to build a service that allow patients equal access to healthcare on their own terms. We welcome Accel who share a great ambition for healthcare to be revolutionised across Europe.
Sonali de Rycker, Partner at Accel, adds: "KRY brings tremendous efficiencies and cost savings to the healthcare system while providing much needed access to timely healthcare for consumers. We are thrilled to back Johannes and the KRY team, who have already achieved impressive growth in Sweden, Norway and Spain in a short period of time."
Stockholm-based KRY is Sweden's first ever digital medical centre, allowing patients to have a video consultation with a KRY-employed healthcare professional via their mobile phone or tablet, rather than a physical appointment. KRY, which launched in 2015, serves more than 1% of all primary healthcare in Sweden, employing over 200 doctors. KRY is also available in Norway and Spain.
Patients can download the KRY app - available on iOS and Android - and select a suitable time for a video-based doctor's appointment. Prior to the appointment, the patient describes their symptoms in writing, uploads relevant pictures, and responds to symptom-specific questions. At the scheduled time, the doctor calls the patient through the app to start the video consultation. During the video call,  patients may receive prescriptions for medication, advice, referral to a specialist, or lab or home tests with a follow-up appointment. Prescribed medication and home tests can then be delivered straight to the patient's home within two hours.
KRY's video conferences cost 250 Swedish Krona (around £25/$31) per session.
By 2025, Sweden aims to be a world leader in e-health facilities, making it easier for people to receive a good and equal provision of care. However, as with most European welfare states, Sweden's healthcare system is currently struggling with staggering costs, strained resources, as well as unequal and decreasing access for patients, leaving vulnerable groups behind. KRY aims to play a central role in meeting current and future needs for patients and healthcare professionals, and while the service currently complements primary healthcare, in the future it will act as a viable substitute. Had they not had access to the service, 93% of KRY's patients would have been in need of a physical appointment.
Founded in 2014 by Johannes Schildt, Fredrik Jung-Abbou, Josefin Landgård, and Joachim Hedenius, KRY aims to provide around-the-clock healthcare for patients all over the world, reducing the pressure on traditional healthcare providers.
KRY, which has more than 100,000 users across Sweden, Norway, and Spain, is an approved healthcare provider, with its doctors all subject to the industry standard rules and regulations. KRY has hundreds of doctors available to connect with patients seven days a week. In August 2016 KRY raised €6.1 million seed funding, which helped the company launch in Norway and Spain and secure key hires.
Published — June 28, 2017