Matera Raises €10M to Become Europe's Leading Property Management Platform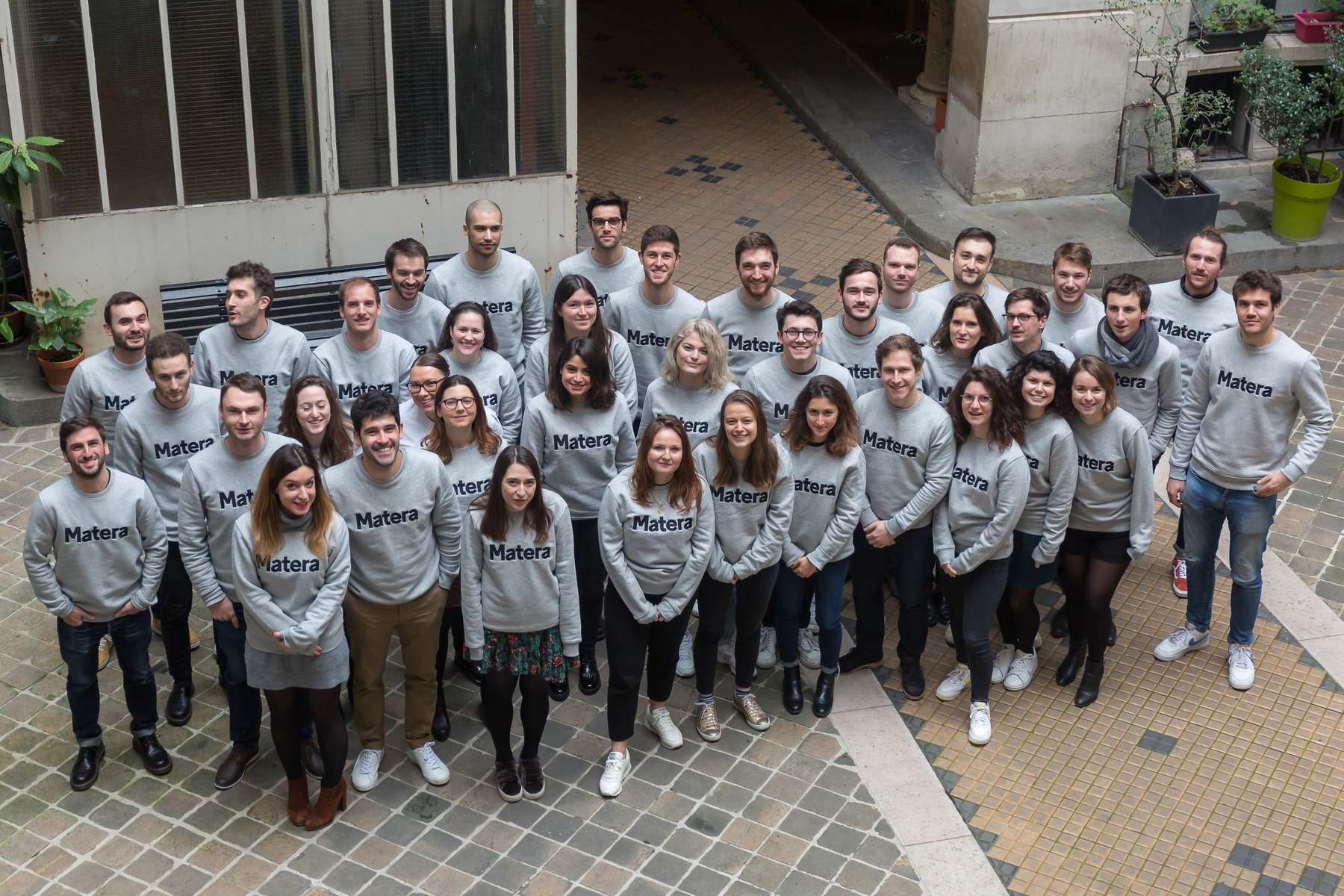 Matera has signed up 25,000 property owners in less than two years
Index Ventures leads the €10M Series A with prior investors Samaipata and angels participating
Matera is the new name for illiCopro
Leading French property management platform Matera, formerly known as illiCopro, has raised €10M in a round led by Index Ventures. The company will use the funding to accelerate product development, add 100 people to the team and expand internationally.
Matera enables residential property owners to self-manage all building operations, offering a suite of online services and direct access to professionals (in the fields of accounting, legal, insurance, building services and others).
Founded in January 2017, Matera has pioneered the "self-managed" model for residential building management, as an alternative to traditional professional intermediaries, called "syndics" in France.
Matera's innovative approach largely overcomes the disadvantages of those traditional "syndics" (namely low services quality coupled with high prices and a misalignment of interests), while considerably improving the lives of the co-owners.
Property owners can manage all daily tasks directly on Matera, with a network of experts to handle more complex services. Each co-owner can track expenses in real time, pay bills and charges online, access a database of trusted tradespersons, report leaks and other operational issues, and engage with other co-owners directly on the interface.
The Matera subscription also gives them access to a wider community of residential co-owners, with which they can share best practices on forums, and professional support, at no extra cost, on more technical issues such as legal matters, accounting, cost optimization, or applications for development grants and subsidies.
"In less than two years, Matera is managing thousands of buildings, some of them with more than 250 apartments, in Paris, Lyon, Nantes and Marseille, in both newbuilds and in old buildings" said Matera CEO Raphaël Di Meglio. "This success is absolute proof of the effectiveness of our model, which realigns the interest of the property manager with that of the co-owners."
An active community of more than 25,000 co-owners
Thanks to the platform, Matera's customers have been able to cut building costs by 30%, have enjoyed a far more responsive customer service and have become part of an active community of over 25,000 co-owners sharing best practices and recommendations over the best craftsmen.
"The owners have understood the value of a well-managed shared residential property – which include cost savings, a better communal life, and problems dealt with effectively - and of course the long-term impact it has on the financial value of their properties" added Raphaël Di Meglio. Indeed, the Matera model is virtuous: the larger the community of properties handled, the better and the more granular the feedback collected on craftsmen and service providers, in turn improving the services delivered.
And given that 70% of the large condominiums Matera is managing are newbuilds (less than five years old), Matera is set to become the model of the future. Fruitful partnerships are already in place with numerous developers, including Eiffage, Bouygues and Kaufman & Broad, as well as social housing providers (CDC Habitat, Hauts-de-Seine Habitat and others).
€10 million to make Matera No. 1
The €10 million raised will allow Matera to accelerate its growth in two areas in 2020.
Firstly, Matera intends to enrich its offering by strengthening support on contract renegotiation (for building insurance, cleaning services, and elevator maintenance), on the management of larger building works and on contract management (mediation on conditions) for customers taking ownership of newbuild apartments.
To support this growth, Matera plans to recruit around 100 specialists in the coming year, including accountants, insurance & legal experts, building specialists, and marketing, HR, sales and IT professionals.
Secondly, Matera is planning to expand across Europe to Belgium, Spain, Italy and Germany. With very close residential market structures, challenges and legal obligations, Matera will adapt its offer to those new geographies rapidly with a goal to become the European leader in the sector.
Martin Mignot, Partner at Index Ventures, who led the funding round, commented: "For most apartment owners, managing the building they co-own is a painful, expensive and complex process. We've been impressed by the customer traction and feedback Matera has received since launch and by the founders' vision to transform the industry."
Along with Index Ventures, Aurore Falque-Pierrotin and José del Barrio, of venture capital fund Samaipata, which participated in the first fund raising of 1.5 million euros in 2019, have reaffirmed their support: "Matera is now a mature start-up whose model is no longer to be proven as reveals their unique level of customer satisfaction. Their ambitions and growth strategy are clear in a market with a very high potential."
They were joined by angel investors - Bertrand Jelensperger of "La Fourchette" ("The Fork" restaurant reservation service) and Paulin Dementhon of "Drivy" care share app and , and Marc-David Choukroun of "La Ruche qui dit Oui" (in English, the "Food Assembly" a consumer network for buying food direct from suppliers and farmers) participated in this funding round.
About Matera
As only 10% of French co-owners are satisfied with their property management company, Matera offers them the best solution for their condominiums, including cheaper and more effective problem-solving. The platform helps co-owners perform everyday management tasks and gives them access to experts that can handle more complex subjects. Matera was created by Raphaël Di Meglio (CEO), Victor Prigent (CPO) and Jérémy Krebs (CTO) in January 2017. Matera now employs 50 people.
For more information, see www.matera.eu
Published — Jan. 15, 2020