Multiverse completes $44 Million Series B Funding Round to Bring College Alternative to the U.S. Market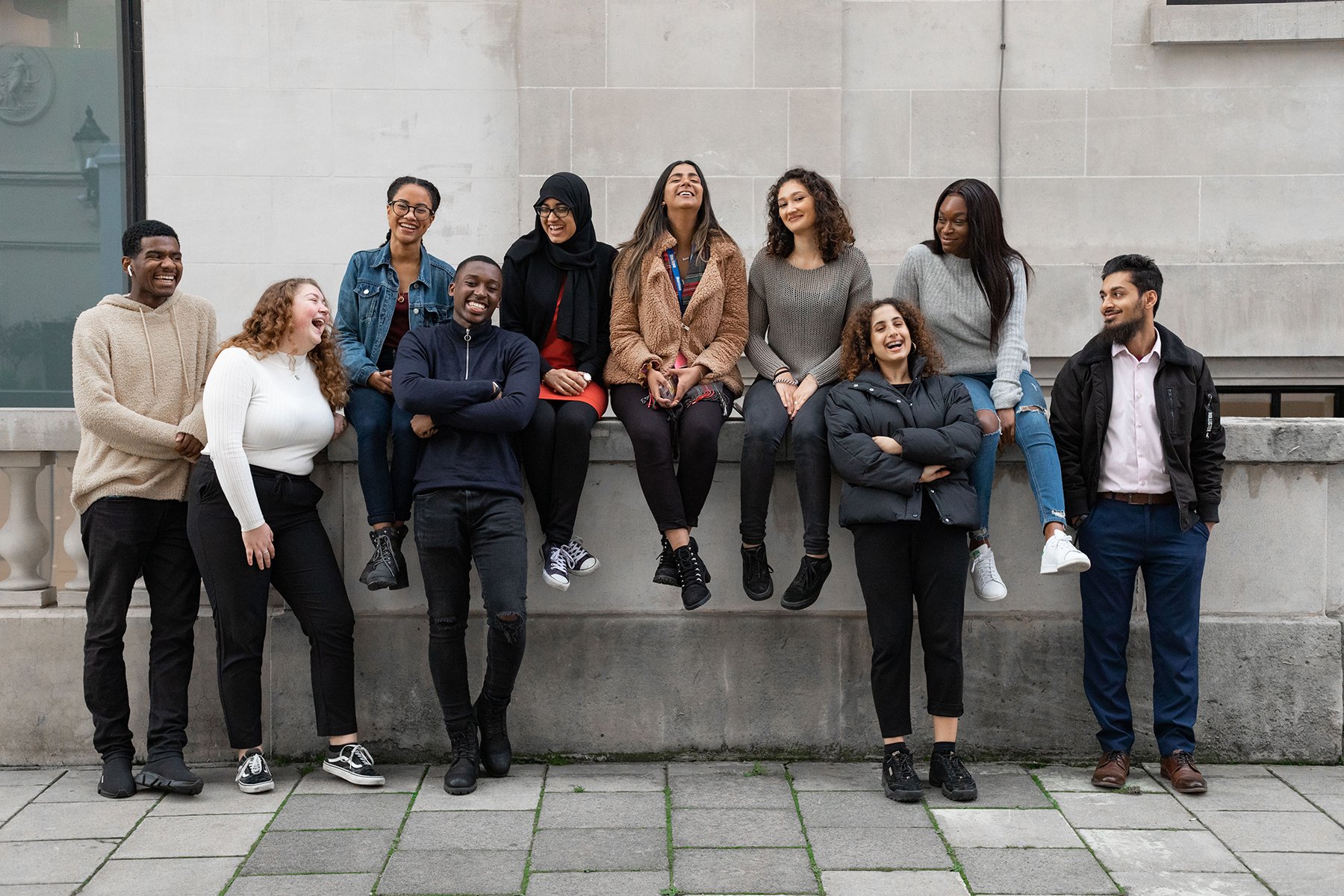 Multiverse, a U.K.-based startup tech company focused on high-quality education and training through a unique apprenticeship model, today announced the closing of a $44 million Series B funding round to launch technology and leadership programs across the U.S. The round, which was led by General Catalyst, also features GV (Google Ventures), and includes Audacious Ventures, Latitude and SemperVirens. Index Ventures and Lightspeed Venture Partners, who contributed to a $16 million Series A investment last year, also participated in the round. 
A new entrant to the U.S. market, Multiverse provides driven individuals with apprenticeships –an expert-led period of training that takes place in-work and provides a more direct path than college to high demand digital, technology, and leadership careers. Multiverse's apprenticeships are paid for by employers and encourage individuals to put aside time-consuming, expensive degrees that fail to teach the skills needed for career success and suffer from a 40% dropout rate in the U.S. 
Multiverse's apprenticeships typically take 1.5 years and connect companies with individuals who otherwise may have not been on their radar due to socioeconomic disadvantages – furthering diversity in the workplace and closing the skills gap in minority communities. Multiverse focuses on the character, intent, and potential of an individual in order to empower and prepare them with the skills they need to succeed in today's workforce. In Europe, Multiverse has generated new talent pipelines for firms in high demand areas like digital, data, tech and leadership. 
The company launched in New York this month with plans for nationwide expansion. In Europe, where it previously traded under the name WhiteHat, the firm has more than 300 clients including Facebook, Morgan Stanley, KPMG, Fujitsu, Capita, Kantar, Skanska, Citi and Microsoft. The company provides training across a range of qualifications including Digital Marketing, Project Management, Software Engineering and Data Analysis. 
Euan Blair, founder and CEO of Multiverse said: 'For a long time there's been a belief that college, supplemented by sporadic corporate training, is the only route to success. This model is fundamentally broken - too often failing to give people the skills they need and not spreading opportunity fairly to the widest range of communities. So we're building an outstanding alternative to both the college system, and to traditional corporate training. There are many different ways for people to be successful and we're empowering people from diverse backgrounds to access the very best opportunities through apprenticeships as they embark on a successful and fulfilling career. 
'Through 2020, despite COVID-19, we added some of the world's best companies as new clients and tripled our community of apprentices - in 2021 we're ready to spread these opportunities even further.'
Joel Cutler, managing director and co-founder of General Catalyst, said: 
"A four year degree should not be a prerequisite to reaching your fullest professional potential. Euan and his team at Multiverse are building a path for ambitious people to land quality, career-enhancing jobs at some of the most recognizable companies in the world. They've achieved so much already in the UK and we're looking forward to partnering with them as they expand their mission stateside." 
According to a recent Multiverse poll, over 60% of young Americans would consider an apprenticeship instead of college, underscoring the need for new forms of training and education in the U.S. market. Individuals in Multiverse apprenticeship programs benefit from one-to-one coaching with an industry expert and are supported by a thriving community with social events, mentoring and leadership schemes designed to exceed the best of the college or university experience.
John W. Thompson, Chairman of Microsoft and angel investor in Multiverse, said: 
'We're at an inflection point where every enterprise company is having to become a tech firm, generating a huge demand for skills in digital, data and software. This gives us a chance to find better ways to train people, and change the current imbalance of who gets access to great careers. The apprenticeship model Multiverse has built is a gamechanger, giving companies access to a new pool of talented individuals who can become the next generation of corporate leaders.'
In addition to the Series B funding and U.S. expansion, Multiverse has secured a significant hire with the appointment of Jeremy Duggan as President and Board Member. Duggan has an unparalleled track record in driving scale, having taken three SaaS companies - AppDynamics; BladeLogic and Ascential Software - to unicorn status, and running the EMEA business for BMC.  Duggan is considered the author of the playbook for pre-IPO scaleups. His cross-company leadership role will see particular emphasis on recruitment and retention, sales, marketing and finance. 
Jeremy Duggan, President and board member at Multiverse, said:
'I joined Multiverse because the real joy of building a successful business comes from transforming the careers of the people you hire through consistent development and an inspiring culture. At Multiverse we have the goal to not only do that, but also to help talented people to transform their lives professionally, and in doing so help to transform the businesses of our clients. More than any other tech company today, Multiverse is driving incredible growth and scale, but in a way that also delivers real value to society by generating wonderful opportunities for a new and diverse generation. Over the course of the conversations we've been having with investors for this funding round it's been incredibly exciting seeing their enthusiasm for our special mission.'
Other recent leaders to join the business include Sophie Ruddock, VP North America, who leads the US expansion; Lisa Barrett, VP of Learning, Innovation and Operations, a former Director at Coursera and Teach for America alum, and Director of Digital Identity and Data-Driven Culture Change at the U.K. Government; Clare Sutcliffe MBE, the founder of Code Club, which gives 200,000 children a week the chance to learn the basics of code, who joins as VP, Community; and Emma Van Dijkum, previously at Funding Circle, who joins as VP of Product. 
Multiverse's bespoke matching process, which measures talent and potential rather than relying on academic achievements, ensures companies can access a more diverse talent pool. To date, 55 percent of apprentices placed by Multiverse are people of color and 53 percent are women, including in tech roles.
About Multiverse
Multiverse is a tech startup on a mission to build an outstanding alternative to university and corporate training, to develop a diverse group of future leaders. Multiverse's apprenticeships serve as an alternative to the traditional college and university system. Multiverse focuses on three primary areas: measuring potential beyond academics and work experience to recruit apprentices, delivering world-class job-focused training via applied learning programs, and helping diverse groups of people build social capital and strong professional networks through a thriving community both on and offline. 
Founded in the U.K., Multiverse officially entered the U.S. market in 2021, and is at the forefront of normalizing apprenticeships nationwide to train a diverse group of future leaders with the technical skills they need to succeed.
Published — Jan. 19, 2021