Optimizely Raises $58M, Reports Triple Digit Revenue Growth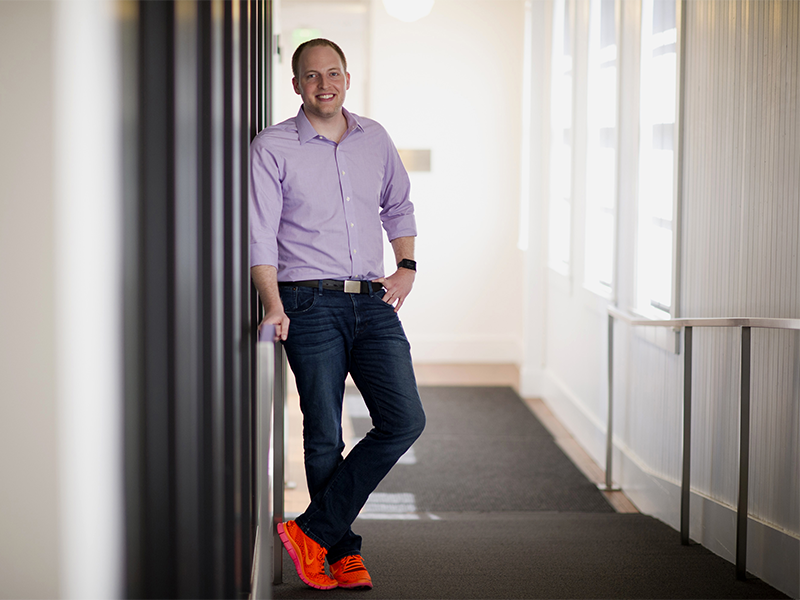 Optimizely, the world's leading Experience Optimization Platform, today announces that it has secured $58 million in Series C funding led by Index Ventures.
Andreessen Horowitz, Bain Capital Ventures, Battery Ventures, Benchmark Capital, Citi Ventures, Correlation Ventures, Danhua Capital, Pharus Capital Management, Salesforce Ventures, and Tenaya Capital also participated in the round. Ilya Fushman, General Partner at Index Ventures, will join Optimizely's Board of Directors. This latest round brings the company's total funding to $146 million.
Optimizely enables thousands of businesses to deliver exceptional web and mobile experiences to their customers using the company's A/B testing product. Additionally, the company just introduced Optimizely Personalization, which enables businesses to offer their customers unique, personal experiences across the web and mobile, without needing deep resources or large engineering teams. Both products work seamlessly together and are key components of Optimizely's Experience Optimization Platform.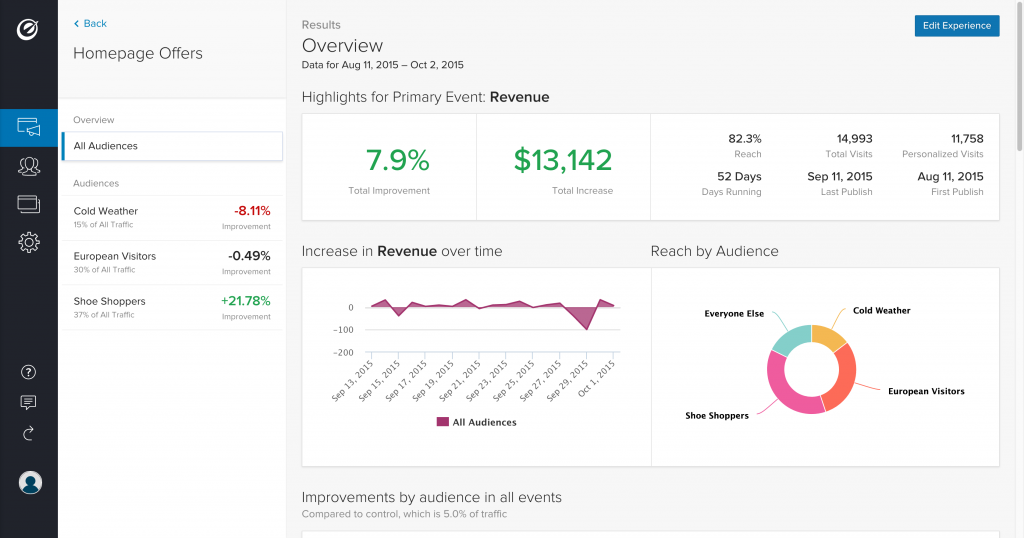 As enterprises increasingly focus on turning data into action, Optimizely is reporting explosive growth, strong demand and high adoption of its products. Since securing Series B funding in May, 2014, revenues have increased more than 100%, with strong demand across retail, travel, media and technology verticals. Optimizely's customers include CNN, Crate and Barrel, Intuit, Microsoft Store, Priceline and Virgin America. Optimizely is the most adopted website optimization platform and the number one mobile app optimization platform for iOS.
Websites and mobile apps are increasingly becoming the frontline of customer interaction with brands," said Ilya Fushman, General Partner at Index Ventures. "We see a huge opportunity in the optimization market and believe Optimizely is leading the charge in helping businesses deliver the most impactful, data driven experiences possible.
With this latest investment, Optimizely will focus on building products that enable every company to provide the best possible experiences to their customers, experiences that only a fraction of companies are optimizing today. This includes advancing Optimizely's Personalization and Testing products and expanding the Optimizely Partner Ecosystem. This ecosystem already has more than 125 technology and solutions partners and was recently cited by Forrester Research as boasting "the strongest agency and services partner programs" in The Forrester Wave™: Online Testing Platforms, Q3 2015 (access to link requires subscription).
"Today, we live in a world which is still far from optimized," said Dan Siroker, Optimizely Co-Founder and CEO. "We have a unique opportunity to optimize every experience and this investment will take us one step closer toward this goal."
Optimizely is the world's leading Experience Optimization Platform, providing A/B testing and Personalization for websites and mobile apps. The Platform's ease of use and speed of deployment empower organizations to conceive of and run experiments that help them make better data-inspired decisions. Optimizely meets the diverse needs of thousands of customers looking to deliver exceptional experiences to their audiences across channels. To date, those customers have created and delivered more than 30 billion optimized visitor experiences. To learn more, visit optimizely.com.
Published — Oct. 13, 2015