Otrium: Solving Fashion's Overstock Problem Once And For All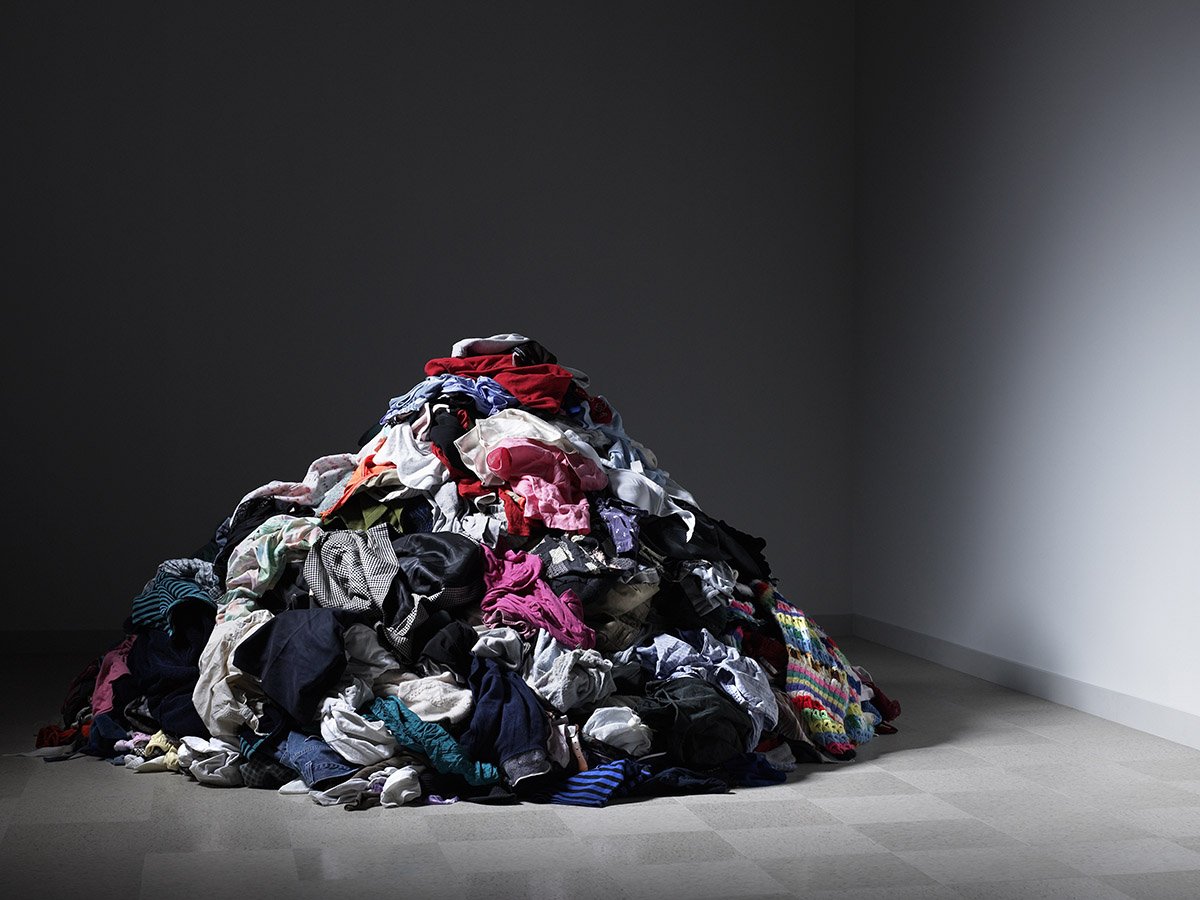 All brands must contend with overstock management. Global or local, mainstream or niche, on average 12% of clothing remains unsold at the end of every season. That's $180 billion worth of sales wasted, and $180 billion of waste created.
Although exacerbated by Covid, excess inventory is not a new challenge. Every season brands take design risks, and some collections simply do not stick. These items end up in warehouses, in landfill and even burned, casting a dark cloud on the $2 trillion fashion industry that for centuries has been a source of artistic, creative and cultural expression.
I had my wake up call to the extremes of this reality a few years ago as the news about Burberry's $38 million worth of excess stock burning reached headlines. As I learned soon thereafter, Burberry wasn't the only large label destroying unsold inventory to remain exclusive and keep pace with fashion's rapid retail expectations. What a disconnect - brands that I held to such a high esteem did something that made me think again about buying from them.
I wasn't the only one. Consumer expectations are changing and the challenge of excess inventory is ever more pressing today. Mindsets are shifting from 'fast fashion' to slow, where we prioritise provenance of a product and environmental impact over newness. In that world, overstock is not just economically undesirable, it is socially unacceptable.
Over the years, there have been multiple attempts at reducing overstock. The well-known Woodbury Common outside New York, home to 250 brands showcasing previous collections, alongside Bicester Village outside London and La Vallee Village outside Paris are all outlet centres that attract millions of visitors each year. Similarly, large stock buyers like Ross and TJ Maxx, or flash sale sites like Veepee and Zalando Lounge, have all been gunning for the overstock opportunity.
However, all these options left brands with a raw deal and failed to get to the bottom of the problem. Either they had the expense of running their own outlet store (if they could access it and afford it), or had to rely on overstock buyers. Using these buyers meant losing all control of how products are displayed, priced and delivered to customers. Clothing companies got cents on the dollar for their items, and ended up degrading their brand by selling through deeply discounted channels. To many in the industry, this was the perfect definition of "necessary evil", but the cycle seemed almost unbreakable. New season, new clothing, more overstock and more bad options to sell it.
This is where Otrium comes in. Max and Milan, the co-founders and co-CEOs of Otrium, experienced overstock frustrations firsthand while running their previous apparel start-up. While the business was successful, they found themselves with €100,000 worth of unsold inventory collecting dust in their warehouse. Aware of legacy products' limitations, they became convinced there must be a better way, a platform that brands wanted to work with to manage overstock and solve this problem once and for all.
In Otrium, thinking from first principles, they created a new business model and a new technology platform. Rather than being a vulture waiting for brands to fail, the new model turns them into a trusted partner for brands, helping them sell the overstock they have today and reduce unsold inventory in the future.
Structured as a marketplace and not a buyer, Otrium becomes a channel for brands to showcase unsold inventory both risk, and hassle-free. Brands retain full control over how their clothing is presented, from pricing, to merchandising, to visibility. The spirit is a partnership that doesn't degrade brands, it enables; Otrium manages the logistics of all inventory while also sharing real-time insights on customer behaviour - data previously unknown to a large majority of brands.
Otrium doesn't stop here. By allowing brands to iteratively understand which designs sell well, at what price points, their platform also empowers them to be resourceful and reproduce items that customers love. Just like a restaurant menu will experiment with new flavours and ingredients each season, there is the "Chef's favourite" option that doesn't change. This is the staple, go-to, that never disappoints and keeps customers coming back over and over again. Similarly, brands can now continue to cultivate their value and recreate preferred pieces in perpetuity on Otrium and, in so doing, mitigate the risk of future unsold inventory.
Outlet centres and overstock buyers are both going after the opportunity that taps into the zeitgeist of growing sustainability awareness among brands and consumers, but I believe Otrium will outperform by challenging legacy business models and rewriting the economics to benefit consumers and brands. And as we've learned from other successful marketplaces, the starting point should be scalable supply-side, which in turn drives greater demand discoverability and desirability, and, when well balanced, powerful network effects.
That Max and Milan wanted to build something special and industry transformative was apparent already in our first meeting. They embody all that I look for in founders: confident, missionary and big-thinking, yet also humble and self-aware, eager to learn from others while never losing sight of their vision. Since leading their A round two years ago, they've consistently under-promised and over-delivered, and it's been such a privilege to work alongside them.
We couldn't be happier to double down on our partnership with Otrium and co-lead their $120 million Series C. We're thrilled to work alongside Max, Milan and the entire O-team as they deepen their presence in Europe, launch in the US and continue to deliver on their northstar mission of ensuring that every item of clothing is worn.
Published — March 31, 2021