Property Partner Raises $22.4M to Make Property Investment Accessible to All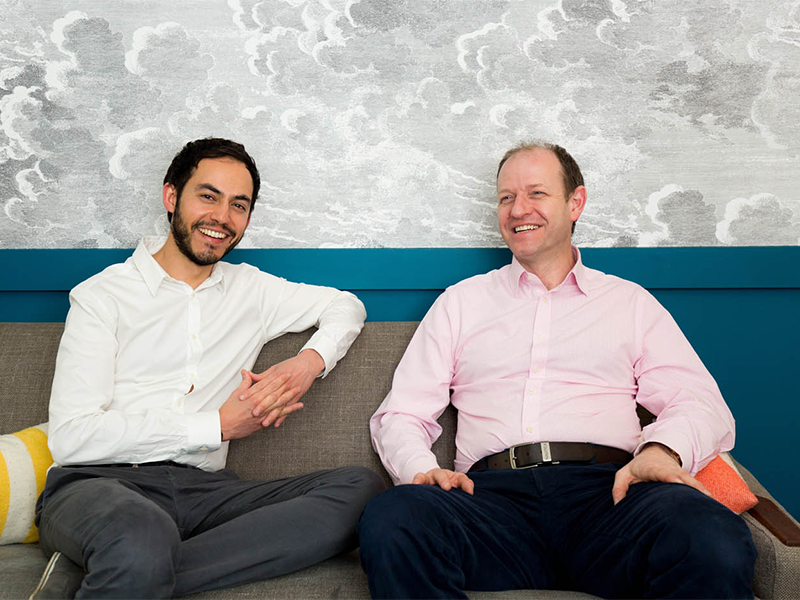 Property Partner - the property crowdfunding platform that allows anyone to invest in residential property at the click of a button - today announces the successful completion of a £15.9m ($22.4m) funding round, taking the total amount invested in the company to £22.5m ($31.7m).
Launched barely a year ago in January 2015, Property Partner already boasts more than 6200 customers - who have together invested more than £24m across 166 properties - and has been recognised by KPMG as one of the world's top 50 emerging Fintech companies.
Property Partner's mission to make property investment available to all has now received a substantial boost, after it became one of just a handful of European Fintech firms to successfully secure 'Series B' funding. The investment round is being led by Octopus Ventures, with participation from Index Ventures and Dawn Capital.
With one property launch per week, Property Partner is already one of the most active buyers in the UK residential market. Investors earn an estimated return of 13% per annum, after fees — free from all the hassles of conventional buy-to-let.
Through the power of the crowd Property Partner is making the property market better: not just for investors but also for tenants, first time buyers and housing supply.  Tenants receive a professional rental experience, aspiring first time buyers track the housing market with their deposit savings, and small developers get improved cash-flow to accelerate property transactions, increasing housing supply.
But what makes Property Partner completely unique is its flourishing resale market. This property 'stock exchange' allows investors to buy, trade and sell their shares on the platform. With £4.7 million shares already traded, Property Partner is bringing a hugely valuable measure of liquidity to the residential asset class.
Property Partner will use this investment to expand across the board. Plans are in place to grow the customer base by developing new segments, including institutional investors. Exciting new products, such as shared ownership, are in the pipeline. The funding will help Property Partner attract the best talent to join an expanded team, to bring its unique, revolutionary product to the widest possible market - here in the UK, and beyond.
Dan Gandesha, CEO, Property Partner, commented:
"This significant investment is a huge vote of confidence in our business model, and our vision for making the property market better for everyone. These funds will help propel us towards our ultimate goal - that of being a global stock exchange for property."
Jo Oliver, Investment Director at Octopus Ventures added:
"The £5.75 trillion UK property market, with the exception of pioneers such as Zoopla, has been slow to embrace technology. However, this is now changing rapidly and Property Partner is one of the companies leading this disruption. Through its combination of technology, business model and excellent management execution Property Partner is dramatically increasing and improving the accessibility of property as an investment asset class. Octopus Ventures is delighted to be leading the current investment round to help Dan and his team fulfil their vision of being the world's leading stock exchange for property."
Neil Rimer, Founding Partner at Index Ventures, said:
"Owning property in London has so far only been an option for wealthier residents. Property Partner changes this by allowing anyone to invest in attractive residential properties, earning rental income and participating in capital gains if the property appreciates. Property Partner operates a revolutionary property marketplace that will continue to simplify and open up property ownership to a larger base of people."
Josh Bell, Partner at Dawn Capital, added:
"Until recently, consumers wishing to make financial investments had the limited choice of either buying shares or keeping their money in the bank. The Fintech wave is bringing a wealth of new investment options to consumers, from peer-to-peer lending to equity crowdfunding, and now, finally, real estate.  At Property Partner, consumers can buy and sell ownership stakes of residential properties from just £50, in minutes, anywhere in the UK.  This is a great illustration of the transformative power of Fintech and of a company that is deploying it really well.  We look forward to backing the Property Partner team as they build this very exciting business."
Phil Cox, Head of EMEA and President of Silicon Valley Bank's UK Branch, commented:
"Property Partner is a true disruptor, making investment in residential property a reality for a much wider community than ever before. We're delighted to assist with the business's rapid growth in the UK, and look forward to working with the team as it continues to make huge inroads in the proptech sector."
Published — March 7, 2016