RegTech company ClauseMatch raises $5m in a Series A round led by Index Ventures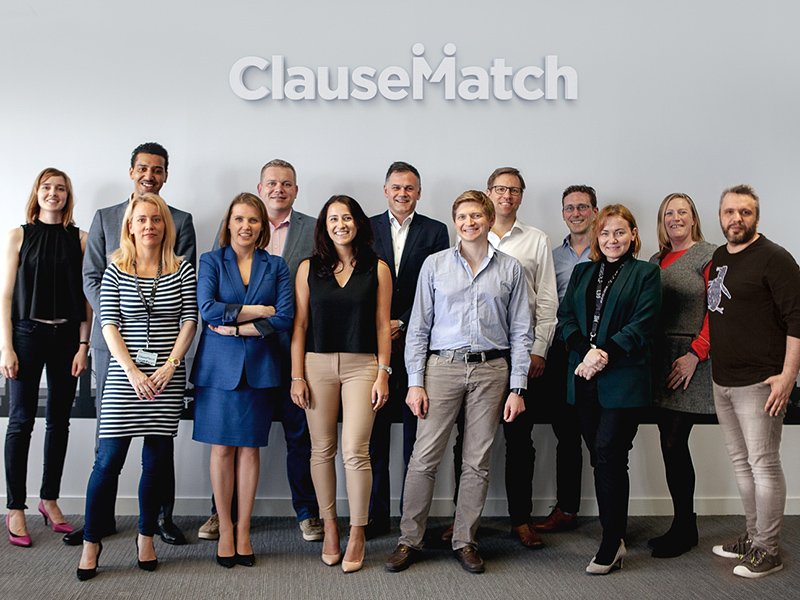 ClauseMatch, the RegTech startup that aims to automate the entire regulatory lifecycle to help companies ensure compliance, has announced a Series A investment of $5 million led by Index Ventures joined by Talis Capital and with participation from previous investors, including Speedinvest.
The round also involves investment from high-profile angels Tom Glocer, former CEO of Thomson Reuters, and Cristobal Conde, former CEO of Sungard. The funding will be used to continue to rapidly scale-up and accelerate development of the product.
Index insight: Companies turn to technology to cope with growing regulatory pressures
Compliance, legal, finance, operations and risk departments use ClauseMatch to help automate impact assessments, streamline the implementation of regulatory change and to collaborate effectively on thousands of documents across the entire organisation. ClauseMatch applies deep understanding of the regulatory lifecycle and machine learning to standardise and automate processes and workflows across teams, reducing costs, speeding up implementation and demonstrating compliance to regulators. Comprehensive audit trail delivers accountability, transparency and assurance into readiness for the next review of current governance documentation, internal controls and their links to the applicable regulations.
ClauseMatch works with the world's leading financial institutions, legal firms and corporates including Barclays following the time at Barclays Accelerator Program, and Intesa San Paolo. ClauseMatch is also being tested as part of the third cohort of companies in the Financial Conduct Authority's (FCA) Regulatory Sandbox supporting a top-tier bank with its technology.
"Since their graduation from the Barclays Accelerator, powered by Techstars, in 2014, our relationship with ClauseMatch has grown from strength to strength. Thanks to features such as a full audit trail, in-built governance, and centralised access, we've found ClauseMatch to be really useful for high-risk internal documentation, which is why they are now mandated for all global policies and standards across the Barclays Group. We're very proud to have come on this journey with them, and look forward to growing with them in the future."- Steven Burman, Managing Director, Compliance Operations and Controls at Barclays, commented.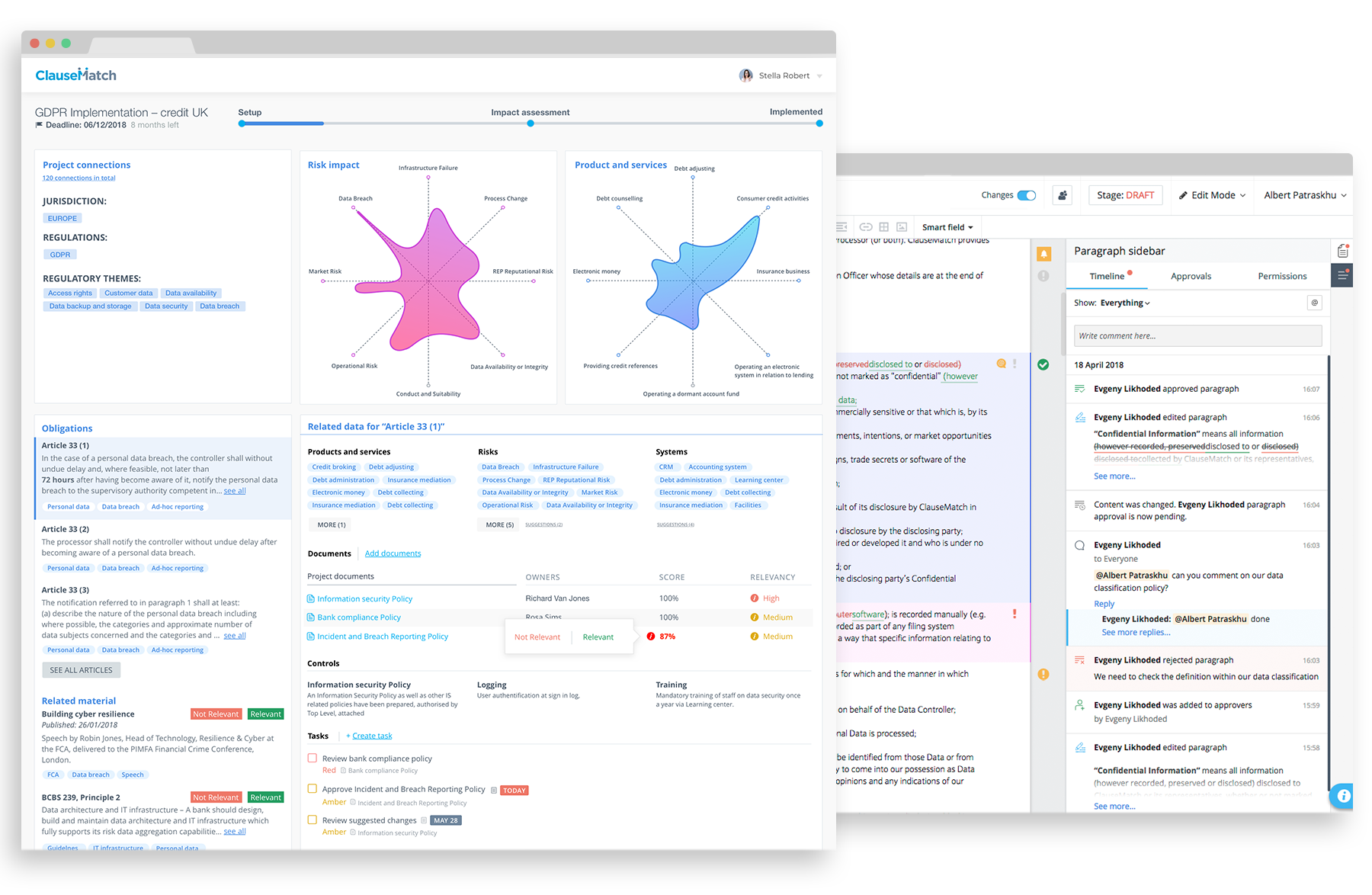 With 800 regulators globally, the regulatory burden on financial services companies is already great. Global banks currently spend 20 per cent of their operating costs on compliance and employ thousands of people dedicated to managing the processes manually. These costs are expected to double by 2022, according to some estimates. Even with all their compliance efforts, companies still get fined for non-compliance because of a lack of a centralised policy framework and poor conduct​.
Our goal is to create a compliance platform that is fully automated, smooth and effortless, that enables people responsible for compliance to be more proactive and strategic, and that increases full transparency and the state of compliance across the board. Equally, we are aiming to bring regulators to the table so that both sides of financial services are connected," said Evgeny Likhoded, ClauseMatch CEO and co-founder.
Jan Hammer, Partner at Index Ventures added: "The regulatory system is broken. Regulators don't have a full view of how regulation impacts the industry, over-regulating as a result, whilst companies struggle to keep up and stay compliant. We believe ClauseMatch can make the entire regulatory ecosystem function much better for both the regulated and the regulator, by providing new, simple to use tools replacing outdated document management and word processing software."
Vasile Foca, Managing Partner at Talis Capital supported this with: "ClauseMatch has created, and are delivering, a revolutionary and efficient solution to processes that compliance and regulation have unfortunately made burdensome for large and small companies alike. ClauseMatch has achieved tremendous traction already, and we are very excited to be supporting them in this next stage."
ClauseMatch is a collaboration platform that applies machine learning to help compliance, legal, finance, operations and risk departments automate impact assessment and collaborate effectively throughout the entire implementation process. It ensures compliance, reduces costs, demonstrates compliance to regulators and speeds up implementation.
Published — April 23, 2018