Revolut raises $250M at $1.7B valuation, targets 100M users in the next 5 years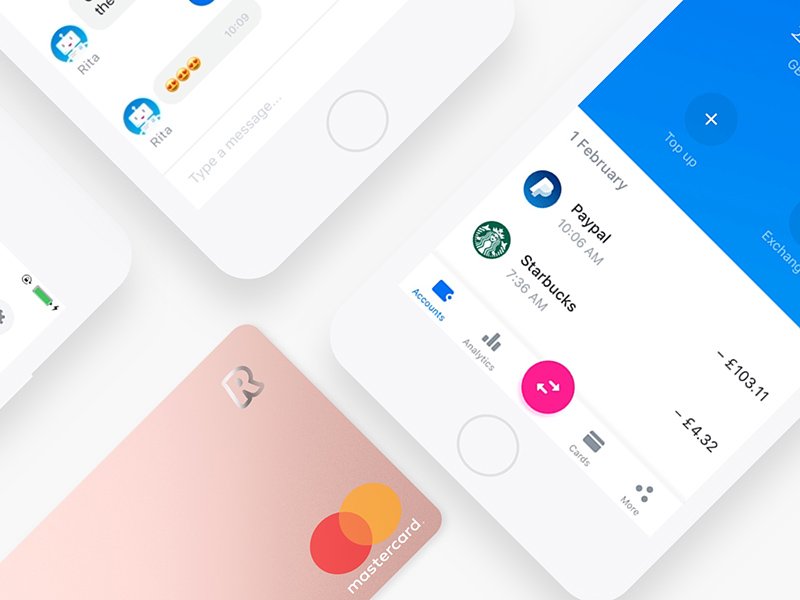 Revolut, the digital banking alternative, has today raised an additional $250m in funding that will see the London-based fintech increase its valuation 5x in less than a year to $1.7 billion - becoming one of the fastest tech companies in Europe to reach unicorn status.
The new Series C round was led by Hong Kong based DST Global alongside a portfolio of new and existing investors including other blue-ribbon Silicon Valley investors, Index Ventures and Ribbit Capital. The latest cash injection brings the total amount raised by Revolut to $340 million since the company launched three years ago. 
The new round of capital and surge in valuation follows incredible growth figures to date, with Revolut now processing $1.8 billion through the platform each month and signing up between 6,000 and 8,000 new customers every day, with nearly 2 million customers in total and an ambitious target of 100 million customers in the next five years. 
Boasting over 250,000 daily active users, Revolut has been pushing out product at an impressive rate in their mission to convince people to ditch their traditional banks. In the last few months alone, Revolut has launched features that allow customers to instantly buy and sell cryptocurrencies as well as a savings feature that lets customers round up their daily transactions and save their spare change in a digital Vault. 
The new capital will be used to expand Revolut worldwide, starting with the United States, Canada, Singapore, Hong Kong and Australia in 2018. Revolut also expects to increase their workforce from 350 to around 800 employees by the end of the year, with a focus on attracting world class engineers and designers. 
Nik Storonsky, Founder & CEO at Revolut said: 
"Our focus, since we launched, has been to do everything completely opposite to traditional banks. We build world class tech that puts people back in control of their finances, we speak to our customers like humans and we're never afraid to challenge old thinking in order to innovate."
 
"To have DST Global on board is an incredible endorsement of our business strategy as we begin to expand Revolut around the world. Banking has historically avoided disruptions by technology, but that is all about to change on a big scale."
Tom Stafford, Managing Partner at DST Global:
"Revolut is developing and delivering technology that reduces the complexity and cost of financial services for consumers and small businesses. We are delighted to support Nik and the Revolut team as they continue to innovate, roll out new services and expand geographically."
Revolut launched in July 2015 with a punchy mission: to turn the financial banking sector on its head. With Revolut, users can set up an app-based current account in 60 seconds, spend abroad in over 150 currencies with no fees, hold and exchange 25 currencies in-app and send free domestic and international money transfers with the real exchange rate.
Since July 2015, London-based Revolut has signed up over 1.7 million customers across Europe and processed 60 million transactions with a total volume transaction of $15 billion to date. Revolut has raised a total of $340m from some of the most notable investors including Index Ventures, Balderton Capital, Ribbit Capital and DST Global. 
Published — April 26, 2018