ServiceTitan Secures $165 Million in Series D Funding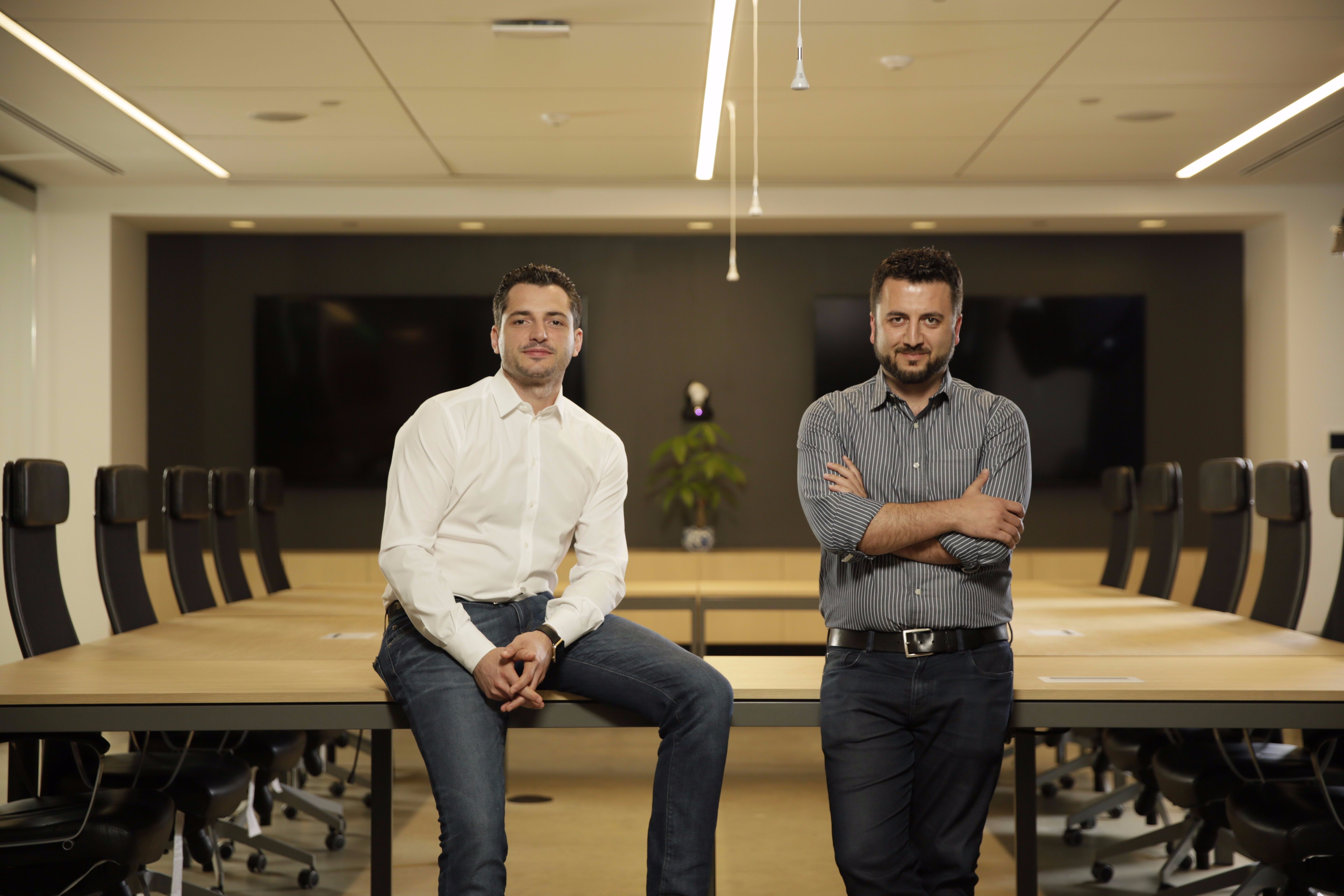 ServiceTitan Secures $165 Million in Series D Funding.
Leading management software platform for home service contractors raises largest vertical SaaS funding round, led by Index Ventures; new funds will be used to fuel rapid growth, expand into new markets and continue to aggressively hire top talent.
ServiceTitan, the world's leading software provider for home services businesses, today announced $165 million in Series D funding. The round was led by Index Ventures, with participation from Dragoneer and T. Rowe Price and existing investors Battery Ventures, Bessemer Venture Partners and ICONIQ Capital. Nina Achadjian from Index Ventures joins ServiceTitan's board.
This represents the largest software raise in Southern California history, as well as the largest raise for any vertical software company in the world. ServiceTitan is on track to double subscription revenue in 2018, which would mark the fifth year in a row of more than doubling revenue. The company was recently recognized in Forbes' Cloud 100 list of fastest growing software companies in the world.
ServiceTitan's 2,500+ customers represent nearly 50,000 technicians on the road who perform roughly $10 billion worth of annual transactions across various home services verticals, including plumbing, air conditioning, electrical, garage door, and others. These numbers are on pace to double next year. ServiceTitan's customers have serviced nearly 20% of homes across the US and Canada since ServiceTitan launched in 2013.
"The ServiceTitan mission has always been personal to us," said Ara Mahdessian, co-founder and CEO of ServiceTitan. "Our software powers the tireless men and women of home services who ensure the world has the basic necessities of life: running water, relief from the scorching heat and biting cold, power and electricity, and more. We take it for granted today, until our toilets back up, our air conditioning goes out during the heat of summer, or our lights go out in the middle of the night. These are the heroes that come to our rescue, and we're here to help them be more efficient and successful."
ServiceTitan will use the additional capital to serve even more home service businesses as well as deliver even greater value to its customers through additional products. "ServiceTitan is the operating system for home services," said Vahe Kuzoyan, co-founder and President of ServiceTitan. "Our software helps our customers with nearly every workflow in their business, including CRM, scheduling, dispatch, mobile invoicing, payments, inventory, and more. We're now integrating with large partners to enable the future of home services, including real-time appointment booking integrations with partners like Yelp and others, as well as supply-chain integration with partners like Lennox and others."
Ara and Vahe started ServiceTitan because they wanted to solve the pain point they felt first hand running their fathers' businesses," said Achadjian. "Since then, the company has revolutionized how plumbers, electricians, air conditioning technicians and thousands of others in other trades run their businesses. The best part is that ServiceTitan is just getting started. We could not be more excited to be a part of their journey to transform the $400 billion home services market."Founded in 2012 by Mahdessian and Kuzoyan as a solution to help their fathers, who were both tradesmen, ServiceTitan has quickly grown into the business management software leader for the estimated $400 billion dollar home service industry. The company distinguishes itself with an uncompromising commitment to change the lives of tradespeople who have been traditionally underserved by disruptive technology and enterprise software.
ServiceTitan has continued to add strong executives to its leadership team to help it shape the future of an entire industry. Its recent executives come from Google, Netflix, Adobe, and Accel. The company is hiring top talent across the board, particularly across Product and Engineering. It was recently named to LA Business Journal's Best Places to Work. The company also believes strongly in giving back to the community. ServiceTitan has been a long-time supporter of Children's Hospital of Los Angeles. 
ServiceTitan is a mobile, cloud-based software platform that helps home services companies streamline operations, improve customer service, and increase sales. ServiceTitan's end-to-end solution for the multi-billion dollar residential home services industry includes CRM, intelligent dispatch, custom reporting, marketing automation, a mobile solution for field techs, and accounting integrations with Sage Intacct and QuickBooks. ServiceTitan brings a fully operational modern SaaS infrastructure to an industry traditionally underserved by software. ServiceTitan is the preferred software for the world's most successful plumbing, HVAC, and electrical companies. ServiceTitan currently has more than 2,500 customers and more than 600 employees across Glendale and Atlanta. For more information about ServiceTitan, visit https://servicetitan.com/.
Published — Nov. 14, 2018