Tema expands access to innovative investment themes through launch of active ETF platform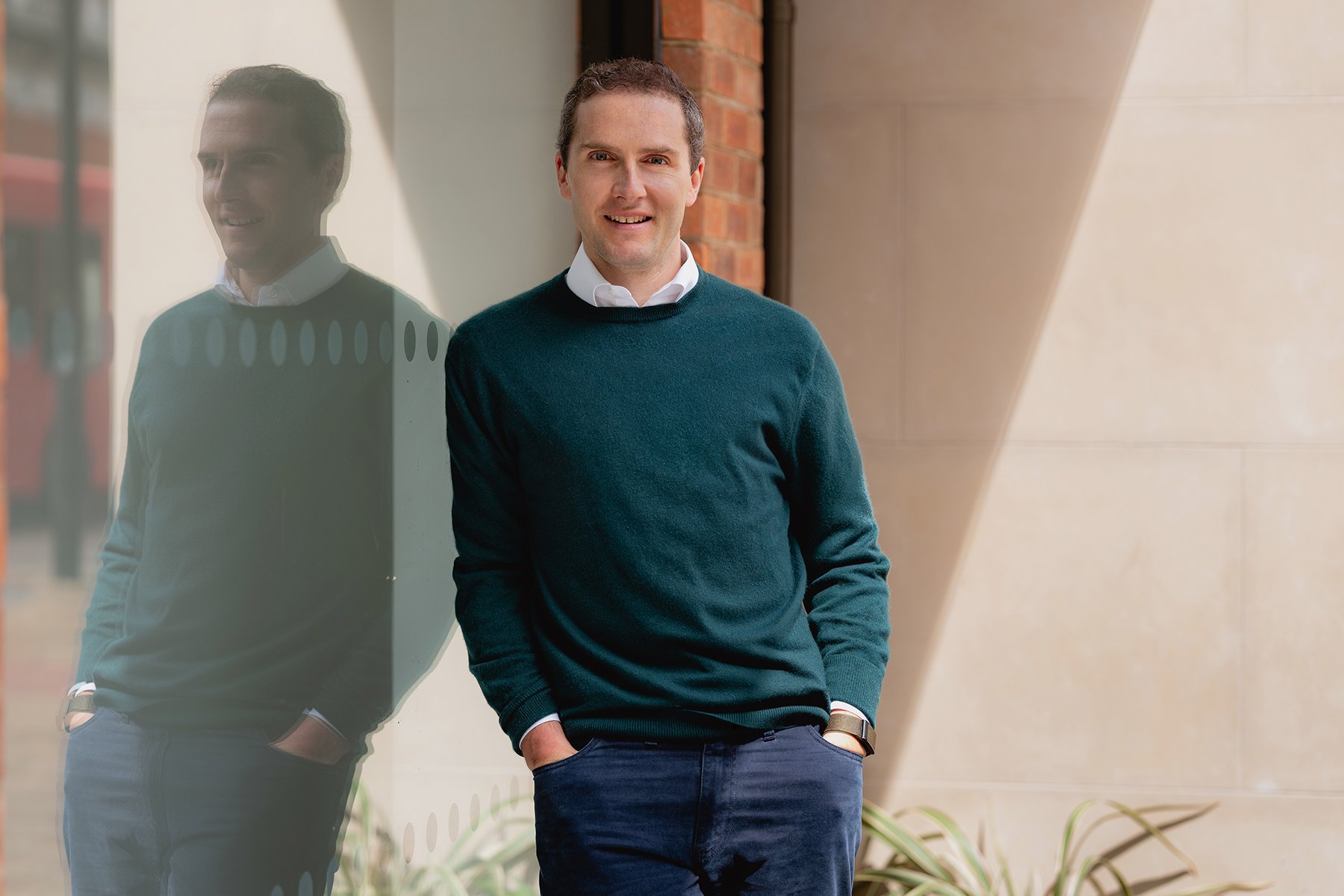 QUICK TAKE
Tema launches its innovative platform for active ETFs (exchange-traded funds) – the best vehicles for democratizing access to different products in the asset management space.
Tema offers expertly managed, thematic ETF strategies that target structural long-term themes (e.g, oncology, luxury goods, reshoring, financial inclusion, regulated industries).
ETFs to date have largely focused on accessibility and mass scale skewed to momentum trends, rather than quality and differentiation. By contrast, Tema's ETFs will be actively managed with a risk management focus led by internal investment teams that have deep industry experience in each theme.
For the first time, Tema's technology-driven platform allows targeted ETFs to be issued simply and efficiently. This solution supports its own ETF products and will later be open to external fund managers.
In a sign of Tema's recent success, the company has closed the biggest venture funding round in the ETF space to date, co-led by Index Ventures and Accel, and joined by Zinal Growth. Other investors include pioneering fintech entrepreneurs, leading hedge-fund executives, and asset managers.
Tema is founded by CEO Maurits Pot, formerly of Goldman Sachs, Vitol and Kingsway Capital.
INDEX PERSPECTIVE
By Jan Hammer, Partner
Tema's arrival on the investment scene comes at a moment in which a few big fintech trends are converging. The first concerns the opening of a new frontier for fintech innovation. To date, start-ups have largely focused on two areas: democratizing access to financial services for consumers, and improving the back-end plumbing of the financial system. Think how Revolut has transformed multicurrency banking, or how Capitolis has created a market in liquid capital that was otherwise trapped in the financial system and a burden on the banks' balance sheets. 
When it comes to consumer-facing companies, fintechs have shown how to deliver existing services better and more widely. But having opened up the supermarket, the time has come to stack the shelves with fresher, better, more modern products. This is the first major trend that coincides with Tema's launch, and involves a new class of company that's emerging – one that's using technology and expertise to offer innovative and entirely distinct financial products and services, as well as to open up access for institutional players. 
ETFs (exchange-traded funds) are one example of this. In the past decade, they've become a cheap and efficient way to hold a portfolio of public stocks. However, the space has been dominated by passive index ETFs chasing momentum trends rather than those grounded in fundamentals. typically chased. Building an ETF has also been an analogue, manual and time-consuming process.
In the rapidly changing, volatile environment of the present, Tema is the first company to emphasize active expert management of high-quality ETFs. Using proprietary technology to target specific themes such as oncology, luxury goods, reshoring and financial inclusion, they provide an entirely new form of exposure for investors. Tema has also simplified and streamlined the ETF issuance process through technology, integrating workflows across marketing, distribution, trading, operations and compliance.
Another major fintech trend concerns the end of the long bull market, fuelled by over a decade of quantitative easing and cheap capital. Now that interest rates are spiking, the economic mood music has changed. Gone is the era of meme stocks and fad-based equity investing, where even a preschooler with a smartphone was likely to make money. The stakes are suddenly much higher, and we're seeing a return to investing based on fundamentals. This creates an opening for businesses like Tema to set themselves apart with the quality and longer-term horizon of their product.
Finally, Tema's growth taps into the unresolved question of the long-term relationship between banks and startups. Banks are unquestionably starting to look more like fintechs, as they deleverage and become more tech-driven in order to deliver the frictionless, seamless experiences we've all come to expect. Meanwhile, fintechs are edging into banks' territory, developing fuller functions and capabilities. It's one big market now, and it's largely a question of how the incumbents and newcomers will divide the pie and carve up the customers. Our bet is that better tech will win out over big balance sheets in this race – whether that's because it can give businesses an edge in distribution, or because it lets them develop totally new products. Tema is an exciting next-generation product-provider – but in the future, expect to see many different and mutually beneficial kinds of partnerships between product-makers and distributors.
DETAILS
Tema Global today launches its ETF platform focused on precise, innovative and unpenetrated investment themes. Led by founder Maurits Pot and grounded in risk management and industry expertise, Tema has received the backing of leading fintech and asset management leaders, and will launch proprietary strategies in the first half of 2023. 
'The past decade witnessed the start of democratization of capital markets access globally, pioneered by leading fintechs including Robinhood and Revolut, who have given access to existing financial products to a broader set of customers,' said Jan Hammer, Partner at Index Ventures, 'Tema leads a new era of innovation in financial services that will result in the creation of new products.'
Tema's ETFs will be actively managed by internal fund management teams with years of deep industry expertise in each defined theme. These themes include underpenetrated areas across reshoring, biotechnology, financial inclusion, environmental commodities, regulated monopolies, the Asian middle class, and dominant consumer brands. The company is underpinned by a next generation end-to-end infrastructure solution that will expand access to top tier investment managers for the benefit of the entire investment community. 
As well as Index Ventures, Tema is backed by other leading venture firms, Jane Gladstone (pioneering Fintech banker), Jonathan Rubinstein (former co-CEO Bridgewater Associates), Martin Gilbert (Founder Aberdeen Asset Management), Michael Spencer (Founder ICAP and NEX), in addition to several other prominent founders, executives and large family offices.
The global ETF market has grown from $1 to $10 trillion in assets in the past decade and is expected to reach $20 trillion by 2026. This decade was defined by passive ETFs, representing ~95% of global ETF assets today, with the active asset class still dominated by expensive mutual funds.
The active ETF asset class is half the age of its passive counterpart, yet it represented the majority of ETF launches over the past 18 months. As of Q4-2022, global active equity ETF assets remain below $150 billion, versus over $20 trillion in active equity mutual fund assets. This comparison underscores how nascent the active ETF industry remains, despite its accelerating growth.
Tema's ETF infrastructure solution will unlock access to novel institutional ETF strategies through a turnkey, distribution-enabled ETF issuance product. 'Best-in-class institutional asset managers have been largely inaccessible for most retail investors,' said Pot. 'We see the ETF vehicle as the best way to broaden institutional product access for retail and mass-affluent investors and look forward to launching this solution later this year.'
More information on Tema: www.temaetfs.com