To build a tech giant, Europe must have a singular focus on talent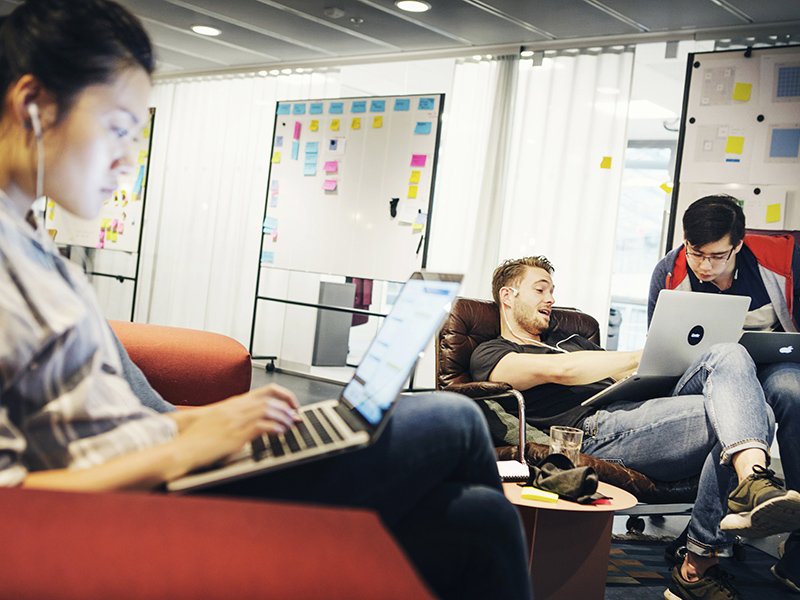 To build a tech giant, Europe must have a singular focus on talent
Thankfully, you can now find all kinds of great food without breaking the bank not only in London but also in Berlin, Copenhagen, Barcelona and Paris — one of the reasons these cities are luring young people from all over the world. This is critical. The next generation pursuing fulfilling, impactful careers on their own terms, and armed with both talent and drive, is the key ingredient for a healthy start-up culture to bloom.
Almost 20 years ago, the arrival of Betfair, the world's first online betting exchange, MySQL, the open-source database company, and Skype, a ubiquitous messaging app now owned by Microsoft, exemplified a new crop of companies that were unapologetically ambitious about transcending their provincial roots and taking their products to the world.
Europe went on to see its first wave of tech-driven companies achieving global recognition: Skype's sale to eBay in 2005, IPOs by Betfair, Criteo, Zalando, Just Eat and King, as well as dozens of exits culminating in Supercell's sale to Tencent saw European startups blast through the $10 billion valuation mark for the first time.
We are now surfing the second wave of European-born companies as they move toward even greater levels of success, recognition and dominance. Companies, such as Adyen, Farfetch, Deliveroo, Funding Circle and Spotify are rising fast with many others close behind.
In just two decades, Europe has transformed itself from a tech backwater to a centre of entrepreneurial talent, ambition and growth. I'm often flabbergasted that this transformation is not more widely recognised and celebrated by Europeans, who instead seem to be constantly moving the goalposts with respect to what they would acknowledge as victory.
Yet one critical question remains unanswered: when will venture capital help build Europe's own global tech titan on the scale of Apple, Alphabet, Microsoft, Amazon or Facebook?
The good news is that there is no shortage of capital for truly ambitious founders. I sometimes hear policymakers recounting conversations with entrepreneurs who complain about a lack of funding for their ideas, leading those in government to conclude that the problem is a shortage of bold investors or capital. This is not the case, however.
There are more venture capital firms today in Europe than ever before and many of them are flush with funds and eager to invest. According to Dealroom, European startups raised $16 billion in 2016, representing a threefold increase in just four years. The number of new venture funds raised over the same period also tripled, and for the first time surpassed 100 new funds in a single year. In addition, there are new non-classical venture actors investing in startups, including super-angels, corporates, private equity firms, mutual funds and sovereign wealth funds.
Whether you are in Tallinn or Tel Aviv, if you have a shot at building a global tech company you will find willing investors. If a lack of capital is not the issue, then what could hold European entrepreneurs back from building one of the 10 largest or most influential companies on the planet?
To my mind, meeting this next challenge will depend on our ability to attract and retain world-class talent. This will involve policymakers, entrepreneurs and investors working together to ensure that the best people remain in Europe.
Governments must strive to create optimal conditions for start-ups to hire the best and brightest: improving education at home, liberalising visa policies and encouraging the use of employee stock options. 
The mayors of our great cities must make them attractive, welcoming and exciting for young people. It's hard to see how your city can be a centre of entrepreneurship and innovation if it is hostile to disruptive businesses such as Uber or Airbnb, if there aren't enough restaurants or music venues or if shops close early and on Sundays.
Entrepreneurs and investors must offer broader and more generous share option programmes for all employees, attractive enough to ensure that our most creative, enlightened and rigorous minds work for European startups.
How can we build Europe's first tech titan? Our singular focus must be talent, talent, talent.
An edited version of this article was originally published in the Financial Times on Monday, 27 November 2017, under the headline "Staff stock options hurdles hamper European start-ups."
Published — Nov. 30, 2017