Tofu raises $5M Seed Round to put B2B Marketing on Autopilot with AI
QUICK TAKE
Tofu, a generative AI platform for creating hyper-personalized, omnichannel marketing campaigns at scale, has announced $5M in seed funding led by Index Ventures.
In a world where content personalization is key to marketing success, Tofu enables the mass generation of audience-specific, on-brand landing pages, blog posts, whitepapers, emails, case studies and more.
Beta customers have, on average, seen a 200% boost in opportunity generation compared to other personalized campaign tools.
Tofu was developed after the founding team experienced this pain-point first hand in diverse roles leading product, engineering, and marketing at Google, Facebook, Slack, Affirm and Twitter.
INDEX PERSPECTIVE
By Shimin Ooi
Across all B2B industries, businesses have a common need to target prospective customers more effectively, to speak their language and ultimately convince them that they are the best choice. This is increasingly difficult in an environment where there are often numerous companies offering similar services.
As individual consumers, we're used to personalization and large-scale targeting. However, the same approach isn't commonplace for business marketing. It's an issue I've experienced firsthand. During my time as an operator, I often had prospective clients mention that our messaging appeared to be aimed at a different industry than their own. This made them believe the product wasn't the right fit for them, which wasn't the case.
The challenge has been a lack of an efficient method to achieve hyper-personalization at scale. It has required large teams of content marketers and growth engineers to painstakingly shape marketing output for each persona. Until now. Harnessing the power of AI, Tofu provides go-to-market teams with the tools to instantly create content for everything from websites to whitepapers, all targeted to specific audiences.
During our time spent with founders EJ, Elaine, and Honglei, it soon became evident just how talented they are. With a diverse blend of product, engineering, and marketing backgrounds, they offer a perfect complement of skills and experience, all while sharing the same vision of placing top-of-funnel marketing on autopilot for their customers.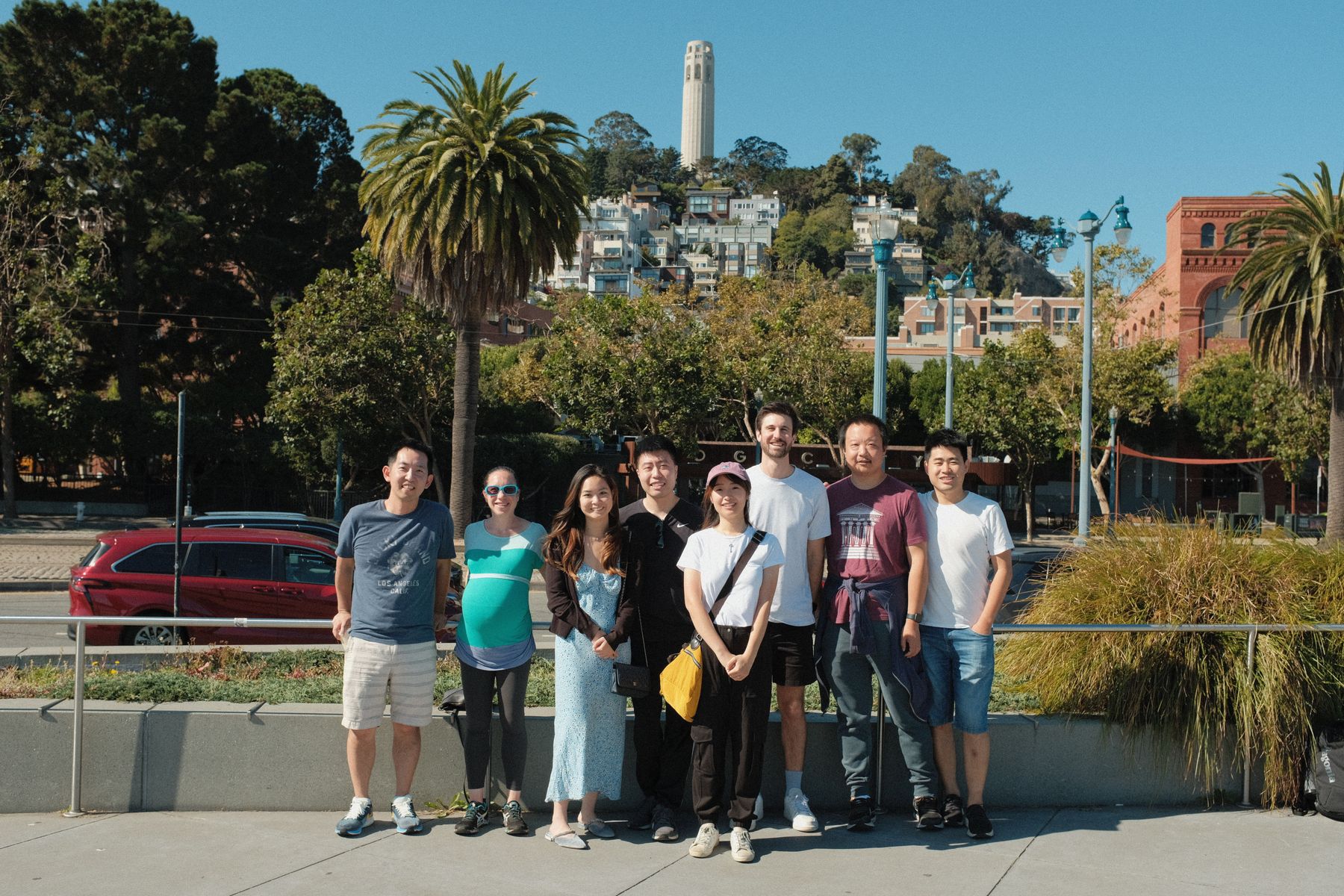 DETAILS
Ask any CMO, and they'll tell you that marketing revolves around one key objective: creating awareness for your product, service, or agency. To marketers, this is commonly known as "building top-of-funnel" demand.
At the same time, there's little question that the B2B landscape is more competitive than ever, making it increasingly challenging for marketing and revenue teams to identify and engage with new prospects and clients. Marketplaces are highly saturated, and potential customers are inundated with content that often feels irrelevant.
Personalization can remedy this by ensuring that all content is specifically tailored to the needs of each potential client. Effectively achieving this would however require a legion of content marketers and engineers.
That's where Tofu comes in. After engaging with over 100 enterprise CMOs, the team identified the biggest bottleneck marketers face: a lack of resources for creating personalized content. To address this, the team developed a tool that enables marketing teams to easily mass-generate on-brand and personalized content for any channel.
Tofu starts by creating a proprietary Playbook, or AI knowledge graph, for each user. To achieve this, it analyzes the customer's website, as well as all marketing, sales, and other text-based assets to ensure that all generated content seamlessly aligns with the brand, messaging, and positioning.
Tofu then leverages the Playbook and employs generative AI to create an array of personalized content variations for different audiences in a matter of minutes. This includes landing pages, blog posts, whitepapers, case studies, emails, and more.
"Our goal is to have customers focus on their core messaging and strategy while Tofu puts the creation and execution of campaigns on autopilot. Tofu will bring the technological leap in AI directly into enterprise workflows and superpower the next generation of GTM teams." explains CEO EJ Cho.
The launch comes as a recent survey of over 200 CMOs by Boston Consulting Group found that 89% of organizations are already using or testing generative AI. Tofu's primary functionality was identified as the top two use cases: personalization (67% of respondents) and content creation (49%).
Tofu is currently in beta with a handful of enterprise customers that are already seeing impressive results. These customers have seen significant ROI from hyper-personalization, with Tofu creating, managing, and analyzing thousands of personalized pieces of content tailored to individual accounts. They've further been able to optimize team resources and scale content efforts through repurposing existing content – for example, transforming a previously written case study into blog posts, emails and a social media campaign to accompany it.
On average, customers are reporting a 230% increase in email open rates, a 300% increase in time spent on page, and a 200% boost in opportunity generation when comparing Tofu-generated content to other personalized campaign tools.
Tofu was founded by a team of B2B Marketing and AI Experts. Elaine Zelby spent eight years building and leading marketing teams at Slack, Consensys and Capriza. Eunjoon (EJ) Cho and Honglei Liu collectively spent decades as Product and Engineering leaders at companies like Google, Facebook, Affirm, and Twitter.
Published — Oct. 19, 2023