Trouva lands $10m to help 'hidden gem' independent boutiques thrive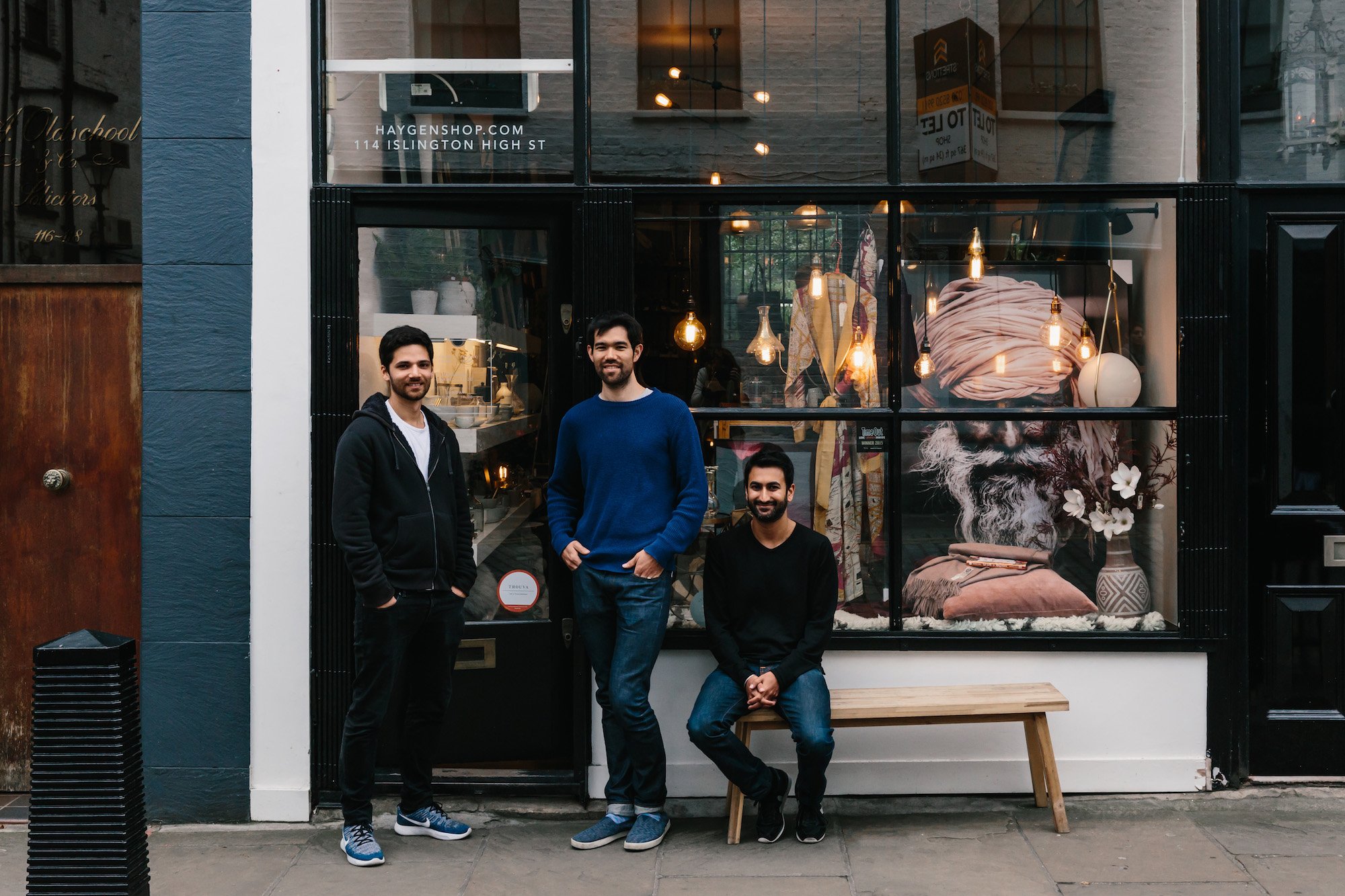 Trouva, the curated marketplace for the UK's 'hidden gem' homeware and lifestyle brick and mortar boutiques, today announces that it has raised $10m in a Series A round led by BGF Ventures, the UK's largest venture fund, alongside Index Ventures (Europe's largest VC fund and investors in Farfetch, ASOS and Etsy) and Octopus Investments (backers of Secret Escapes and Graze)
Trouva has built a technology platform which empowers handpicked offline independent stores to compete with retail multiples and e-commerce giants, while enabling customers to scour a huge array of over 80,000 distinctive, design-led products. Amid an accelerating industry shift to digital and omni-channel, the platform also offers real time 'click and collect', one-hour delivery (it has a record-breaking delivery time of just 22 minutes) and worldwide shipping.
Currently bringing together more than 350 of the UK's independent shops and boutiques in over 100 towns and cities, Trouva's network of stores is set to continue to grow rapidly. "We will be using the investment to further develop our unique platform at existing stores within the Trouva community, while funding expansion to new shops and boutiques across the UK, and ultimately further afield too," says co-founder and CEO Mandeep Singh.
Harry Briggs, partner at BGF Ventures, says: "I love the passion that independent boutiques bring to their craft - discovering wonderful products and creating a place that's a joy to visit. Everyone's discovered a boutique somewhere that's full of things that feel made for their home. Trouva helps those boutiques reach more customers, and helps customers further-afield keep up with their favourite boutiques' latest 'finds'. Discovery is so hard in homewares, and we believe that Trouva could help people across the world discover those unique, meaningful products that make home feel like home – while enabling the most extraordinary independent boutiques to not only survive, but thrive."
The marketplace will also establish a new base in Lisbon, alongside its existing London HQ, as its tech team, led by co-founder and CTO Alex Loizou, triples in size.
Additional investors in this round include early investor Robin Klein at LocalGlobe, Playfair Capital, Downing Ventures and Silicon Valley Bank. Trouva also has a number of high-profile angel backers, including the former CTO of Farfetch and NET-A-PORTER, David Lindsay, Troy Collins co-founder of Secret Escapes, William Reeve co-founder of LOVEFiLM, Carlos Morgado former Group CTO at Just Eat, and Wendy Becker, former CEO of Jack Wills.
Earlier this year Trouva was named one of the UK's five fastest-growing tech businesses in TheNextWeb's Tech5, having grown by over 1,509 per cent in the past two years. The startup also scooped The Europas 2017 Hottest E-commerce/Retail startup award and is a member of Tech City UK's prestigious Upscale programme.
Trouva was launched in September 2015 when the founders saw the impact that online was having on offline retail. As the worlds of online and offline retail began to converge around smartphones, they realised that while Amazon and the major retail brands were adapting to this rapidly changing environment, independent shops – the lifeblood of brick and mortar retail – simply wouldn't be able to compete. So they set about building their own technology platform to take the world's best offline retailers online.
Trouva accepts only a minority of stores that apply to join their community. "We have to believe that they are truly amazing independents, run by great curators with a strong identity," says Mandeep Singh. Having identified such stores, the company then provides its own cloud-based software to the shops, enabling them to digitise their stock. Trouva also handles all logistics, from click and collect to same day delivery and worldwide shipping.
"We want Trouva to become the global destination for the best independent shops in the greatest cities in the world," he says. "Whether we're talking about Montmartre in Paris, Shibuya in Tokyo or Shoreditch in London, the greatest independents will be united on our global platform."
"Our customers will be able to browse and buy from these incredible stores, no matter where they are, and get their purchase delivered to them quickly and seamlessly. At the same time, through click and collect, we're encouraging our boutique-loving customers to visit the shops in person."
The platform is already playing a pivotal role in saving the UK's independent high street. Melanie Silgardo, co-owner of homeware shop Indish Design in North London says: "Trouva is visionary in what it is trying to do for independents on a very challenging high street. Our revenue has increased by 20 per cent thanks to Trouva, which has been a big factor in keeping shops like ours buoyant despite hikes in business rates and rents."
Trouva, previously known as StreetHub, is the marketplace for independent bricks-and-mortar boutiques, offering a curated range of homewares and fashion accessories from 350 shops in over 50 towns and cities in the UK. Trouva bridges online and offline for local retailers to offer click and collect, 1-hour delivery, and worldwide shipping in a single seamless platform.
Trouva has raised $13.8m to date, and is backed by BGF Ventures, Octopus Investments, Index Ventures, Downing Ventures, Playfair Capital, Silicon Valley Bank and Angel investors including Tobin Ireland (ex-Director Vodafone), Alan Mak MP (Member of Parliament for Havant and Chairman of the All-Party Group for Entrepreneurship), Greg Marsh (co-founder of onefinestay), Adrian Blair (Chief Operating Officer at Just Eat), Michael Jary (former Worldwide Managing Partner at OC&C Strategy Consultants) and Frederik Jacobs (Director at Lepe Partners).
Trouva is led by co-founders Mandeep Singh and Alex Loizou, and Glen Walker. It is one of the 5 fastest growing tech businesses in the UK (TNW Tech5), is part of the Tech City UK's prestigious Upscale programme, won Delivery Initiative of the Year at Retail Week's Supply Chain Awards and Bronze at the 2017 Retail Week Tech Awards . The company has also featured in the 2016 Startup Awards and 2017 Drapers Digital Festival Awards and recently launched its first TV campaign.
Previous coverage has included TechCrunch, Drapers, GQ, Vogue, Refinery29 and London Evening Standard. The team has experience from the likes of onefinestay, Notonthehighstreet, Entrepreneur First, IBM & Jack Wills.
Published — Nov. 13, 2017