A Look Inside Elastic's Distributed, People-First Culture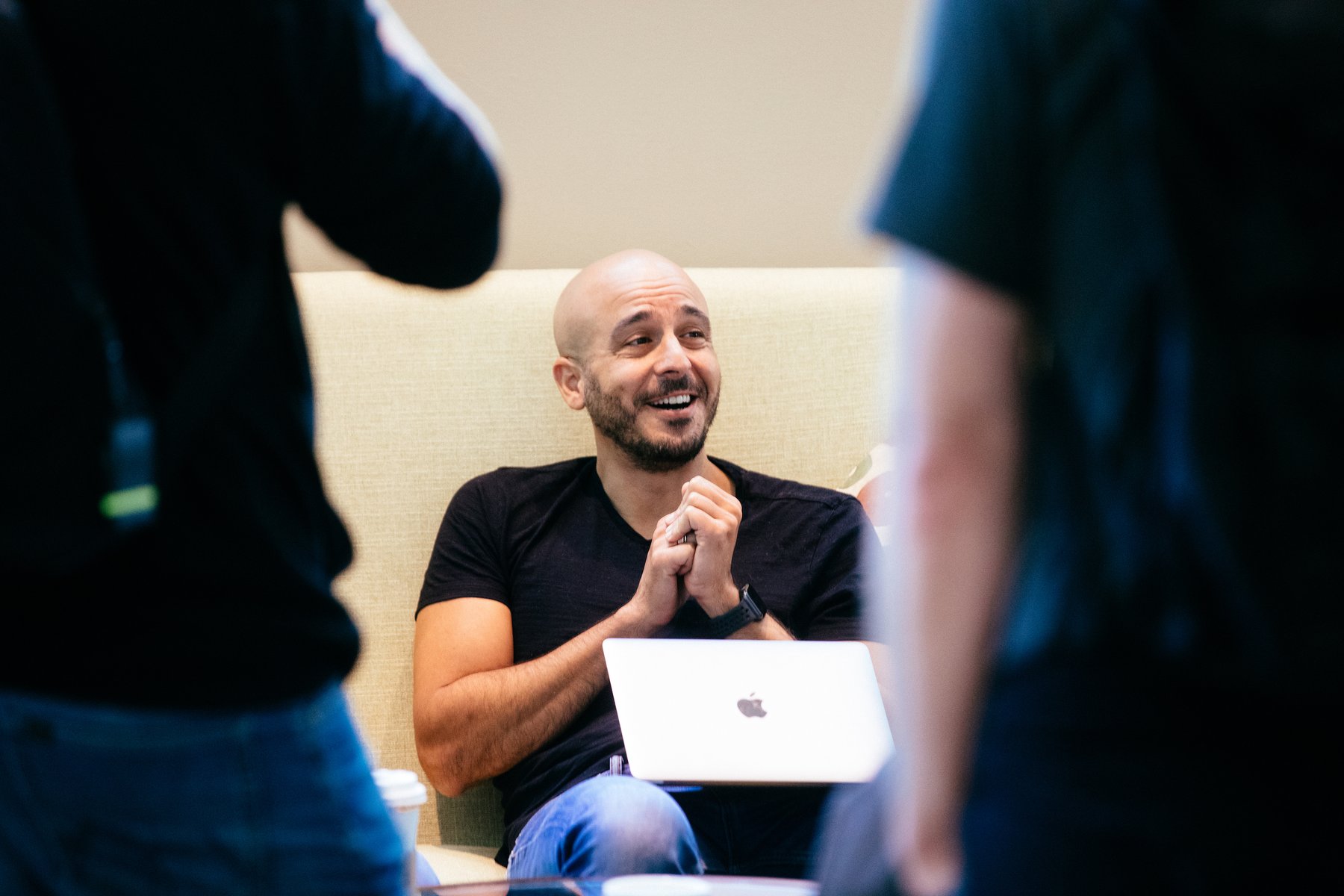 Elastic has developed a unique culture that promotes working remotely and celebrates diversity. We spent time with several executives exploring the advantages this culture brings to their overall success.
Behind the scenes
Asawari Samant had quite a surprise when she started researching Elastic. It was early 2015 and she was considering applying for a job, so she started reading through customer reviews and developer comments on Stack Overflow. "I was blown away! There were a lot of very gushing reviews about how fantastic the search was, and how Elastic was solving problems there had been no solutions for before," says Samant, who is now Elastic's director of product marketing. "It's much easier to market a product when it's a really good product, so I knew it meant there was something really meaningful here."
As part of the interview process, Samant downloaded the Elastic Stack and started playing with some data. "I'm a chemical engineer by training, so it was not a technology stack I was familiar with. But I could set it up easily and play with all these dashboards. I knew then that I wanted to be part of it."
Three years later, and Samant was one of the core team that helped take Elastic public, on October 5th, 2018. There were some celebrations at Elastic HQ and global offices that day, remembers Leah Sutton, vice president of global HR, but, in keeping with Elastic's very grounded culture, it was back to business as usual, come on Monday.
"Leadership did a good job of saying—look, this is a great experience, but it's like a wedding. The wedding day is exciting, but what's really important is the marriage," says Sutton. "People always ask if the company has changed in the year since the IPO, but we're just focused on our business, on how we operate, and on how we treat our people—none of that should change just because we become a public company."
Elastic's competitive advantage
Elastic has long been one of the most revered companies in the open-source space, but it is also becoming celebrated for its working culture. The company operates around a few central ideas they call its source code, including humility and ambition, work-life balance, diversity and being a distributed company.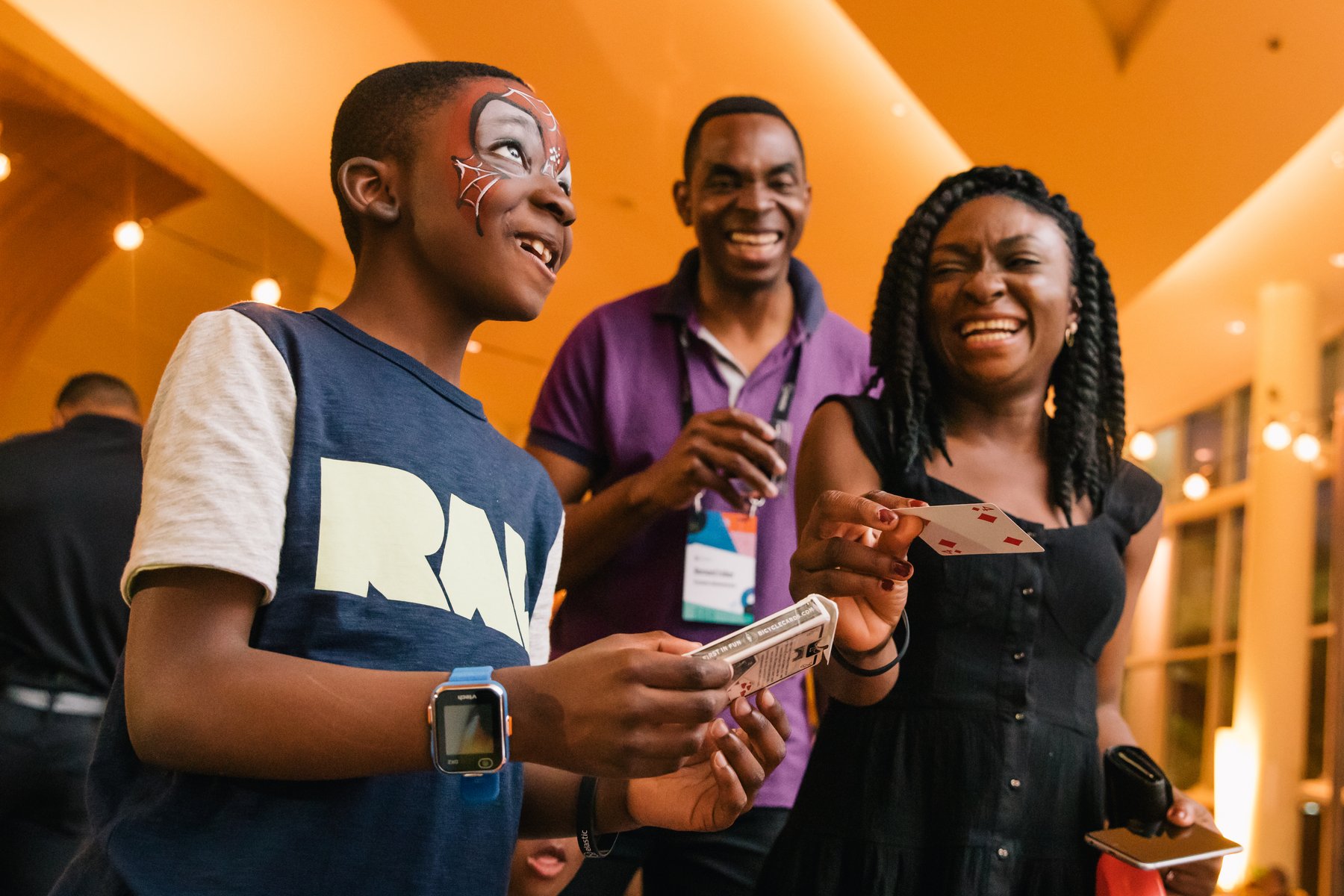 "Someone said our source code makes it look like Elastic is all rainbows and butterflies," says Sutton. "But I say to new recruits—you're going to work incredibly hard. It's about having flexibility in how you structure your day and your life, though."
Elastic has more than 1,600 staff working in more than 40 countries, and 27% of its staff are women—notably higher than the tech industry average of 18%. Offering flexible remote working—distributed working, as Elastic puts it—has appealed to more experienced applicants, people with families and people who want to prioritize their wellbeing.
"We don't actively recruit in Silicon Valley, so we're not competing for talent there, and that's been a huge competitive advantage for us," says Sutton. "While we do have offices in Mountain View and San Francisco, the majority of our engineering talent is distributed," Sutton recalled when her Head of Recruiting started and was astonished to see an application from a woman with a double engineering degree at Stanford. "He couldn't believe the caliber of people who were all coming to us for jobs, and much of that is driven by the widespread use of our tech and our reputation in the open-source community."
Much of this company's culture doesn't seem to fit well with some of the persistent stereotypes about startups—stereotypes that may well be deterring more diverse applicants for technology roles. "My last job was at Extrahop," says Tanya Bragin, Elastic's senior director of product management. "I was a bit apprehensive about joining a startup because I had all these preconceptions about a bunch of dudes in hoodies working into the night, like a frat house. But it was run by mid-career professionals who had to leave to pick up their kids at the end of the day. And Elastic is the same; it's a company built by diverse people from lots of different backgrounds."
'We've embraced how people want to work'
Elastic's culture has helped draw for some heavy-hitting talent. Mandy Andress, Elastic's Chief Information Security Officer, joined the company in June 2018 after 13 years at a Fortune 100 financial services firm. The demands of a fast-growth company were appealing, but the flexibility of distributed working was a huge bonus. She works from her home in western Massachusetts and saves a lot of time by not commuting. "It means I can see the kids off properly in the morning, rather than rushing around getting ready to drive to an office," she says. "When they come home from school they can say hi, and I can take time out to see a school play if I need to. And fitting in exercise is much easier, so I have a healthier lifestyle."
Kim Huffman, vice president of global IT, heads a team of 40 people spread across the US, Singapore, London, Amsterdam, and Germany. Technology supports distributed workers now in a way that just wasn't possible 25 years ago, she says, but there has also been a cultural shift towards an expectation of remote working. "Millennials have a very different perspective than when I graduated from college because a lot of their communications are enabled by technology," she says. "We've embraced that understanding because it's how people want to work, and I think that's appealing to people."
'We hire people with high curiosity'
There are obvious challenges to managing a distributed team. Often, it's the casual chat and support of co-workers that remote workers miss the most, but Elasticians have worked distributed for so long that video chat and Slack have helped build the same level of communication and camaraderie. "There's a fallacy about offices being more productive, but the truth is I go to the office more for the social element," says Sutton. "It's nice to connect with people and have lunch together when I'm in the office, but I'm not as productive because everyone wants to catch up."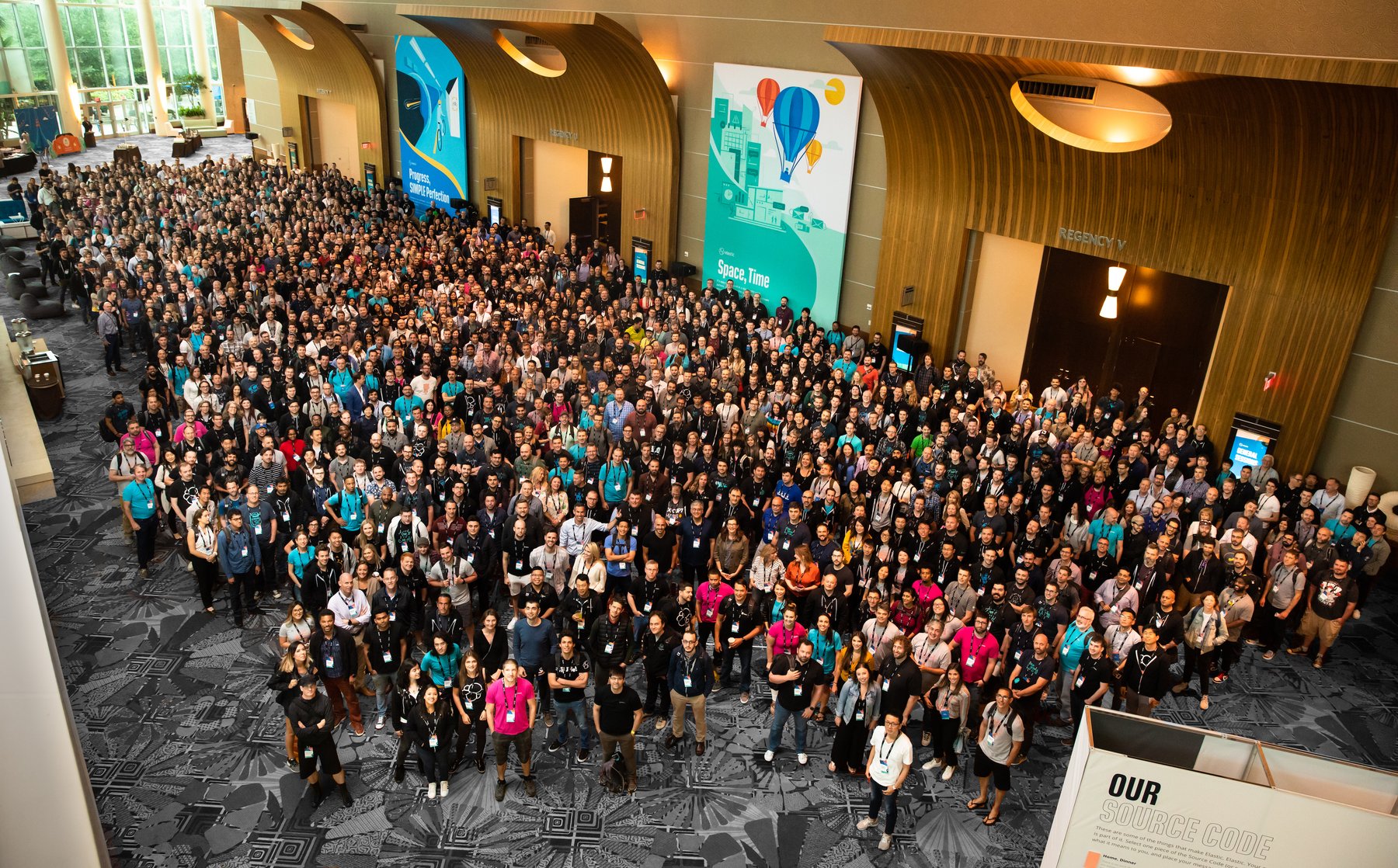 Andress agrees: "There are a lot of assumptions about how face-to-face meetings are the sole way to communicate, and for some people, it can take a while to shift their mindset to accept that part of the work may be sitting on the sofa reading emails and documents. That may be the most productive and convenient way to catch up, and the place where someone can absorb information best. I'm always looking for folks who have high curiosity and a drive for self-learning, challenging their own assumptions about things."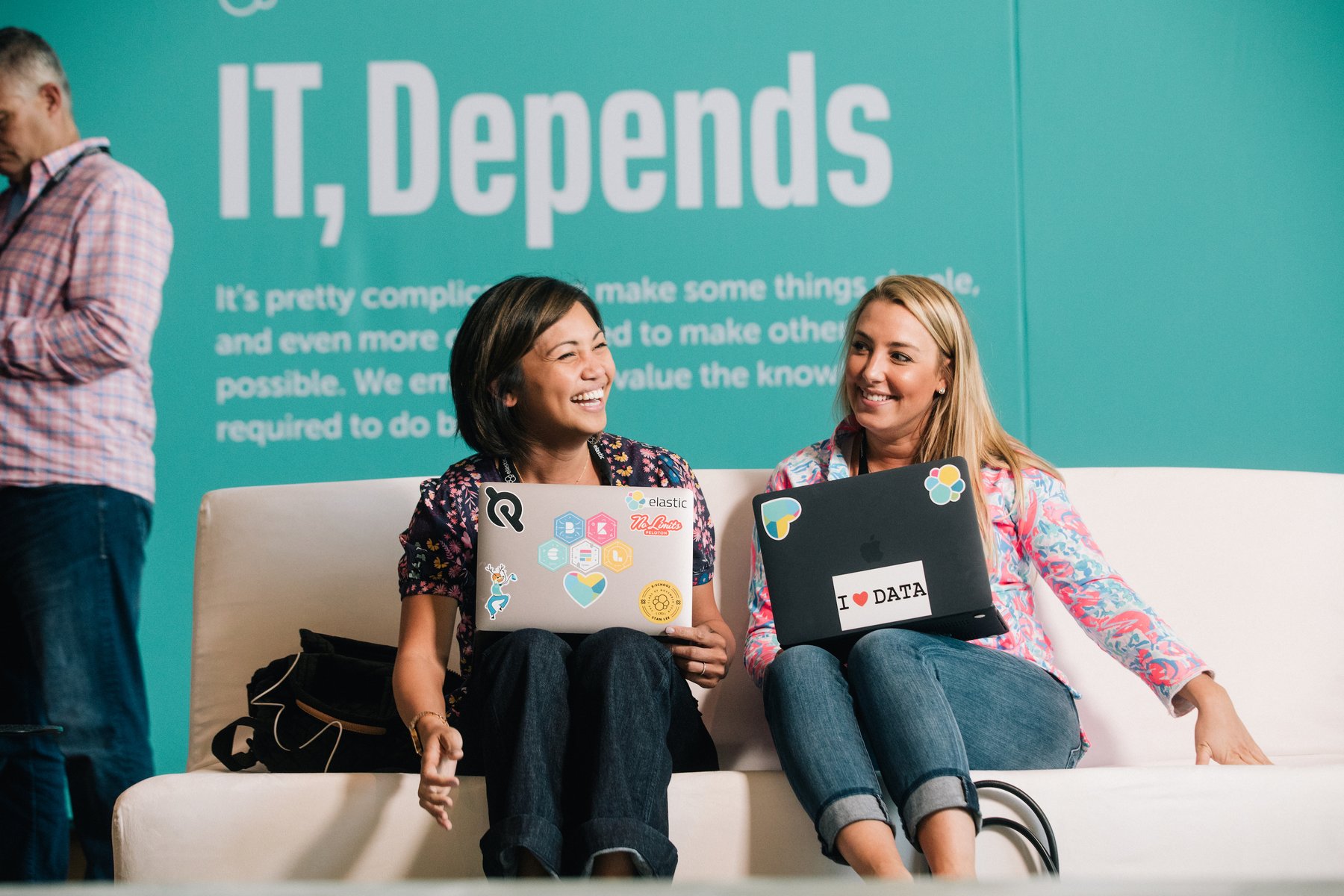 Certain techniques ensure meetings are kept efficient, Huffman says, such as asking teams to read presentations and ideas ahead of meeting so they can move straight to discussing responses. And managers are also encouraged to be sensitive to all participants: "If someone unmutes their mic and then mutes it again, you'd ask whether they were about to say something. It becomes second nature," she says. "That said, we do try not to make decisions on Slack—it's too ephemeral and there are too many messages to scroll through!" Elastic has its own communications charter to help clarify guidelines for new starters. "The main thing is deciding when communication needs to be collaborative, or asynchronous, or when we need a meeting. We use Zoom for all our meetings so they are face to face."
Working with a distributed team means an expectation that decisions and processes will be documented on recorded Zoom video meetings, GitHub issues, or through Google Docs and email. It means the company's decisions are transparent, and that anyone who missed a meeting can catch up later, says Samant. "It's so ingrained in our culture that sometimes we don't even think about it—we just jump on Zoom and talk it out. It's not just what decision was made but how it was made—if it was midnight their time they can watch the meeting the next day and see how a decision was made."
Scaling is the biggest challenge
A culture of autonomy and flexibility also comes with responsibility. "It's a complete 180 from any other environment I've worked in," says Andress. "There's not a lot of people questioning everything you do. You're hired because you know how to do your job, so just get on with it. For some folks it's refreshing, and for some, it's a little intimidating."
Elastic's teams often use different project management tools, something Bragin struggled with initially. "I'm a process-oriented person, and at first it was counterintuitive to me," she explains. "But I've also seen the benefits of not imposing process on people. Some teams are smaller, and a heavy process is actually going to hamper their work. It's an advantage that we can decentralize process and let each team decide what will help them be most productive."
Elastic's role in the open-source community is also a foundational part of how it operates. Bragin recalls how her team was trying to work out how to promote a new product the company had acquired. "We wanted to tell developers about it but realized we needed a much more bottom-up strategy where our engineers evangelize our solution at conferences, community events, and meetups. That culture didn't initially exist on our team, which has grown very quickly, and not everyone has previously worked with an open-source product."
Now, she says, they've built time into developers' schedules for them to put together talks and presentations and speak at conferences and events. Bragin's team works with local community advocates to help coach developers, and the results look promising. But these challenges are typical in a fast-growing startup, says Andress, and Elastic still faces complex challenges of growing and scaling its products, as well as recruiting. "We're going through rapid growth," says Andress. "Scale is definitely our biggest challenge, as well as person dependency. We have to focus on where to spend our time because we won't always scale in a linear way. So what can we automate?"
Direct, but caring, leadership
Elastic's CEO Shay Banon has been key in steering the frank discussions about Elastic's growth, and has fostered much of its culture of communication, says Bragin. "When intense discussions happen in meetings you'll often see him sit back and just listen. He wants us to be better at identifying issues as they unfold, focused on the facts that will help find a solution, and then work out who will own the problem and resolve it. He's direct, but he's also balanced and fair. He'll point out problems, but successes too. I've seen him grow in ways that technical leaders can't always do, and the company has been stronger for it."
Huffman says Banon is known for encouraging difficult but healthy discussions about hard problems. "These are passionate discussions, but he does it with empathy and compassion," she says. "The majority of our values stem from Shay. Culturally his openness, transparency, and empathy have been so impactful. He cares about doing the right thing, and that's an important trait in a leader because it flows down."
Samant says that Banon encourages Elasticians to question what they are doing and how they are doing it, which goes hand in hand with giving people free rein to work on new ideas. "Our culture of asking 'why' reduces bureaucracy and keeps us efficient," says Samant. "New recruits are often surprised by our openness and transparency, and how much agency we all have. Anyone can just have a new idea and go for it—they have to put in the work to prove it's viable, of course, but anyone can have a go. I think that's enormously liberating."
Elastic's distributed workforce, communication-centric processes and the autonomy and responsibility it grants its employees have largely developed organically, reflecting the needs of the company and the values of its founders and leaders. Yet while much of its working culture is unique, its core principle can apply to any fast-growing company, says Sutton. "More than anything, I think good leadership just puts their people first," she says. "The work matters, but how do they treat their people, and how do they treat one another? We should all put people first because that's what makes us great."