Candid with Index: In Conversation with Aurora's Chris Urmson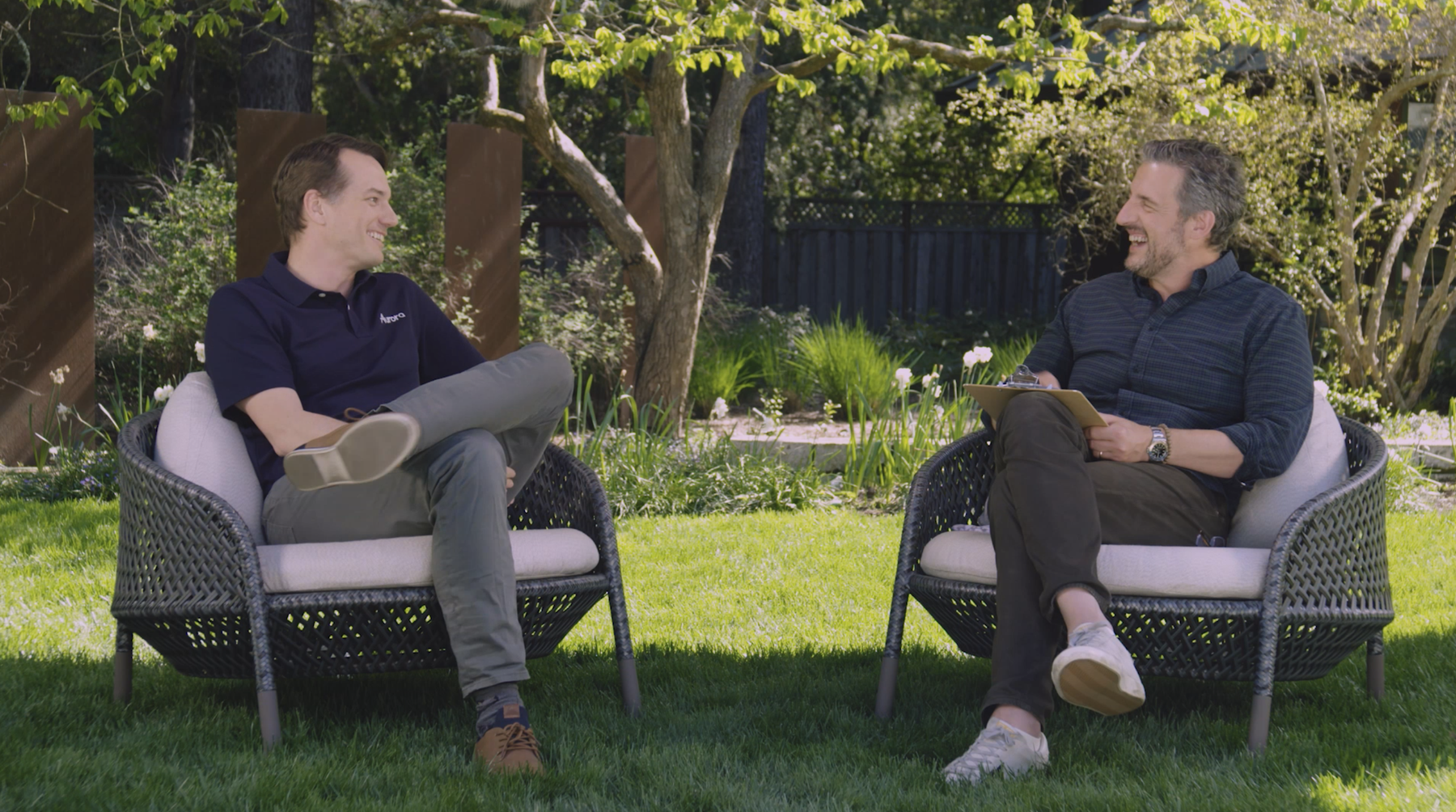 Candid with Index is a series of video interviews featuring exceptional industry leaders in candid conversations with our team.
In the realm of modern technology, it doesn't get more exciting than self-driving vehicles.
From the start, Aurora's special sauce stemmed from the strength of the varied experiences of the founding team members:
Chris Urmson, Aurora's CEO, who has been called the "Henry Ford of autonomous driving," was the former head of self-driving vehicles at Google,
Sterling Anderson, MIT-trained roboticist, was the former autopilot program director at Tesla, and
Drew Bagnell, Carnegie Mellon and DARPA challenge alum was the former head of perception and autonomy at Uber.
Together, they make up the highest caliber team in self-driving.
Aurora is the only successful independent company in this business. The team has remained focused on building the Aurora Driver, partnering with existing leaders (Toyota, Uber, Volvo, Paccar, and more) for the other pieces of the puzzle. Chris shares the advantages of relying on partners to bring that technology to market, noting "we'll actually be able to build a better product and we'll end up actually having a better business and have a bigger impact on the world because of that."
What Aurora has been able to achieve in the self-driving space is remarkable. Our partner Mike Volpi sits down with Chris to discuss Aurora's unique approach to self-driving, the outlook on the industry, and how the company keeps people focused when solving such a complex, long-term problem. In Chris's words, "it's been an incredible adventure and we're only just at the beginning."
Tune in for the full candid conversation below.
Note – All safety and health guidelines for C-19 were practiced during this interview recording.
Published — July 15, 2021