Community is Everything: How Gatsby Built an Industry-Defining Business
Index Ventures partner Shardul Shah sits down with Gatsby CEO & Co-founder Kyle Mathews. Together they discuss the creation of Gatsby, how customers are using the platform today, and what's coming next.
My cousin is a millennial front-end developer. He immigrated from India to Indiana during high school, pursued an education in computer science, and, incredibly, found himself delighted to login to work at a really large company. I've found that delight he's experiencing extremely rare to come across. We've all felt the pressure from office politics, the burden of bureaucracy, the moments of stall, and the stress that bubbles over from what might be going on at home. My cousin claimed that his joy was anchored in a sense of belonging, the opportunity to continuously learn, and feeling empowered to make decisions. To be honest, my first embarrassingly cynical thought was that his happiness was a hollow box gift-wrapped in naivety with a ribbon of youth. The good news is that I discovered that I was totally wrong. And in big part, I have Gatsby, a team building an industry-defining business, to thank for renewing my optimism. Allow me to explain.
Gatsby is a company with real values that are at the heart of its hyper-growth. Real values invite tradeoffs. Kyle & Sam, the founders of Gatsby, are boldly ambitious yet welcoming. They live in a state of experimentation, play & wonder. They have that sort of genius that makes the extraordinary seem obvious and inevitable. They lead with intentionality.
When my friend & former colleague Michelle Valentine first introduced Kyle & Sam to me, we dove deep into their Core Philosophies over dinner at Flour & Water. Michelle has remarkable curiosity, is a voracious reader and deeply introspective. Her compassion and sincerity take the edge off her intensity. In just a moment at dinner, she unlocked the door to a deep relationship between Index & Gatsby.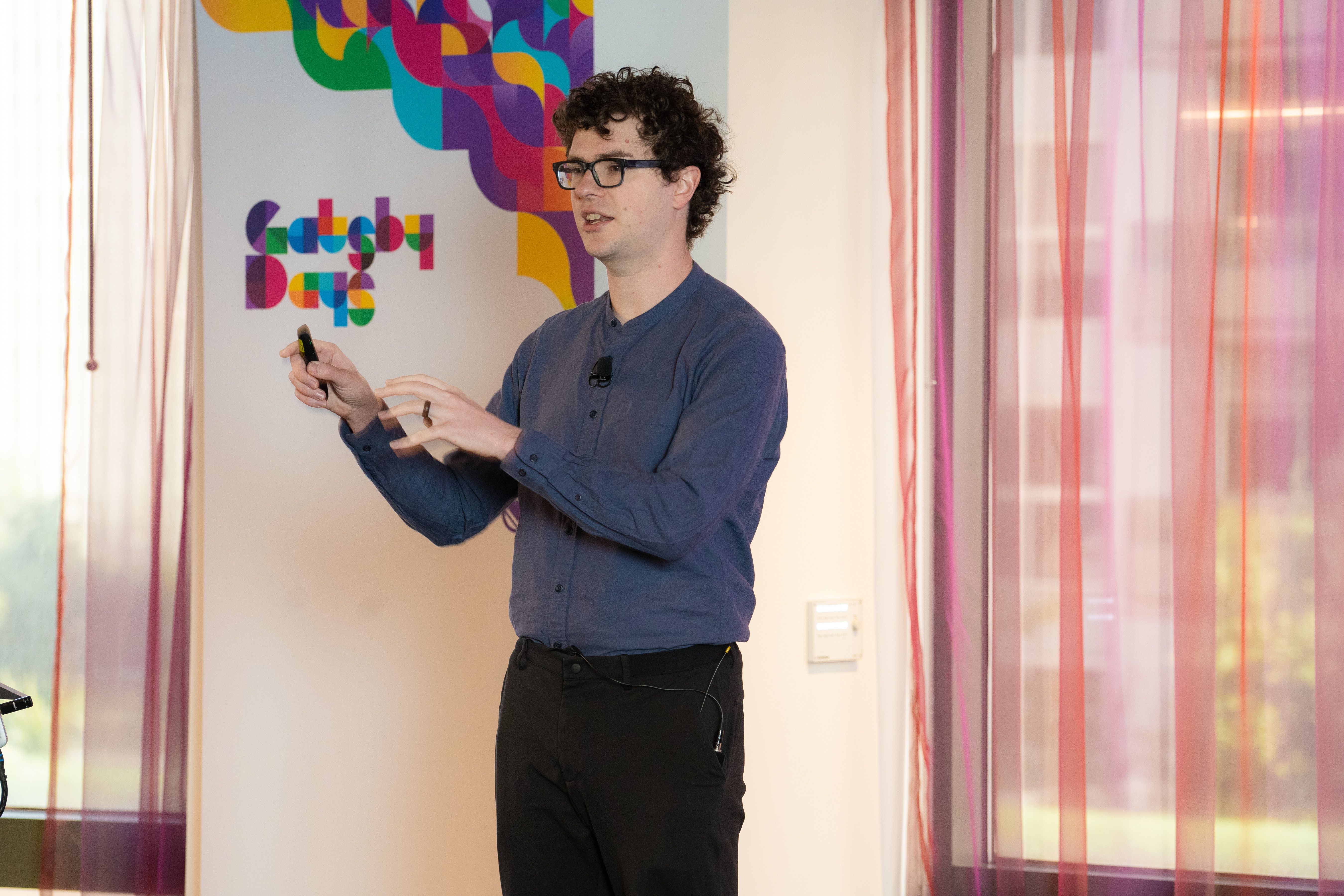 For Gatsby, the open-source community is everything. There's good reason for open source to be in vogue right now. And like all places of interest, commercial open source businesses have attracted tourists, who want to participate in the vanity of collecting badges and buttons (and tout GitHub stars as validation) rather than actually engage the community. What struck Michelle and I about the first conversation with Kyle & Sam was not only how dismissive they were about the vanity of 10s of thousands of GitHub stars, but also their passion for their code of conduct, the accessibility of their documentation, and their participation in moderation. They truly are building an incredibly inclusive, fun, and welcoming culture, all while maintaining the fastest growing web framework on the planet.
Gatsby's culture fostered a key product principle to progressively disclose complexity. Two of the most pervasive developer-focused companies in the modern era -- Datadog and Stripe -- are wedded to the same concept, which found its roots beginning in 2003. At Datadog, they've always thought about enabling an experience that can deliver rapid value for users, while catering to the needs of teams, and describing the product concept as simple but not simplistic. Stripe has invested deeply in best-in-class documentation that allows a developer of any skill to get started quickly, learn, and grow. Similarly, Gatsby cares deeply about allowing developers, marketers, agencies and others to learn and make fewer mistakes, without limits for the abilities or needs of those who advance.
Gatsby is positioned to improve the entire web with Incremental Builds that improve build times by 1000x. I've been on the vegetarian bandwagon for approximately...my whole life. Although meat-alternative brands don't really think of people like me as their target audience, I'm pretty delighted that their products are now much easier to find. Locating a store is an incredibly common and surprisingly complex use case to pull off well. At Impossible, Gatsby glues together technology & people: store data from Airtable, search and filtering process from Elastic, content management from Contentful, geo-data & visualization from Mapbox, and React; marketing teams, engineering teams, and agencies. Enabling products & people to coordinate more tightly while experimenting incrementally is the future.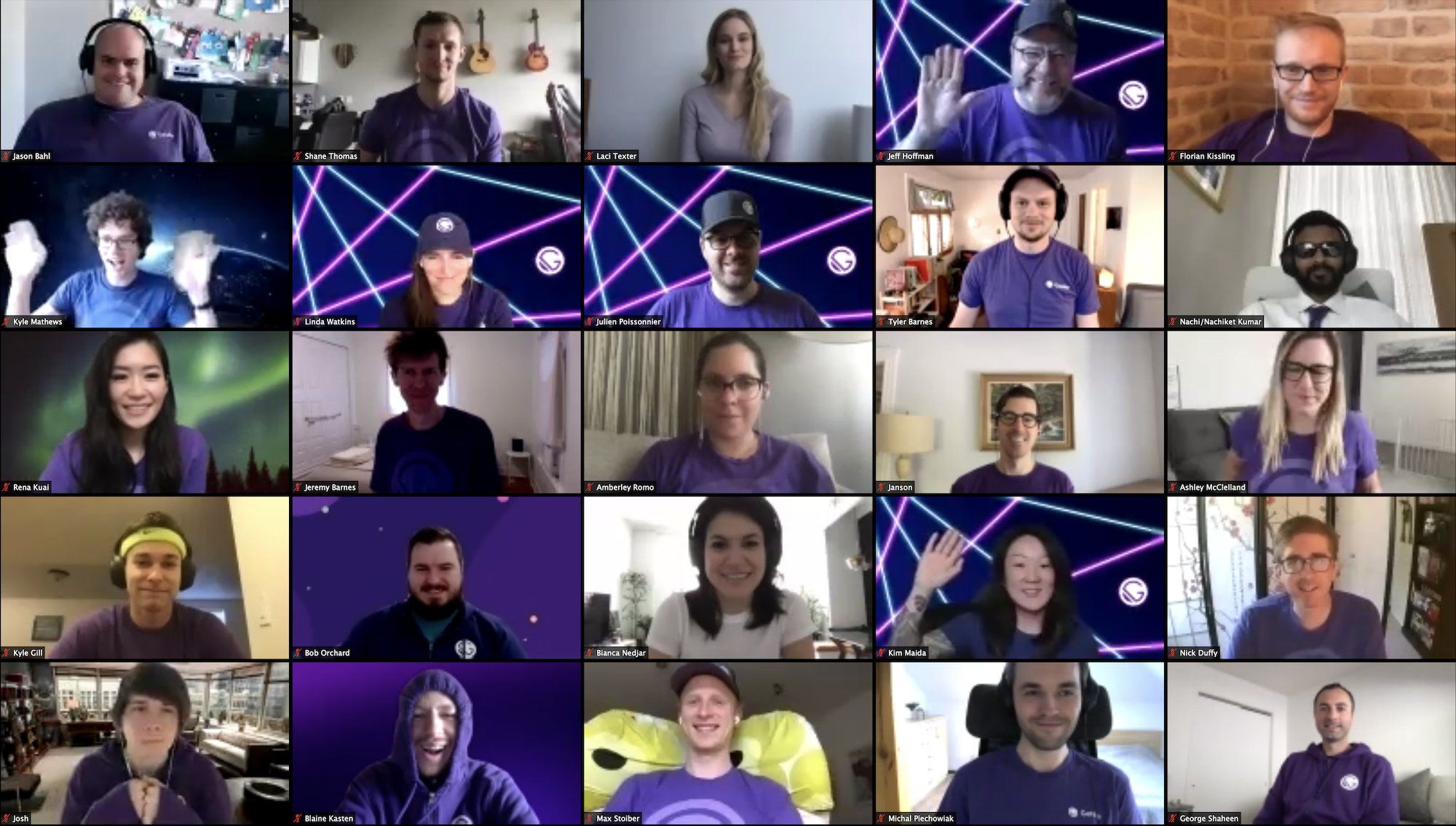 Gatsby's culture, product, and positioning allow brands to create phenomenal experiences for their teams and their customers. Teammates can enjoy a deeper sense of belonging and coordinate with their colleagues more fluidly; people can learn and grow with Gatsby as they go; individuals are empowered to make decisions to stitch together their favorite tools. It turns out that feeling like you belong, constantly learning, and being empowered to make decisions are necessary antidotes to the fatigue many folks face in their workplace. I'm so glad that my cousin proved me wrong, and that Gatsby is helping bring that same experience to thousands of developers & teams.