The Product Manager's Secret Weapon – productboard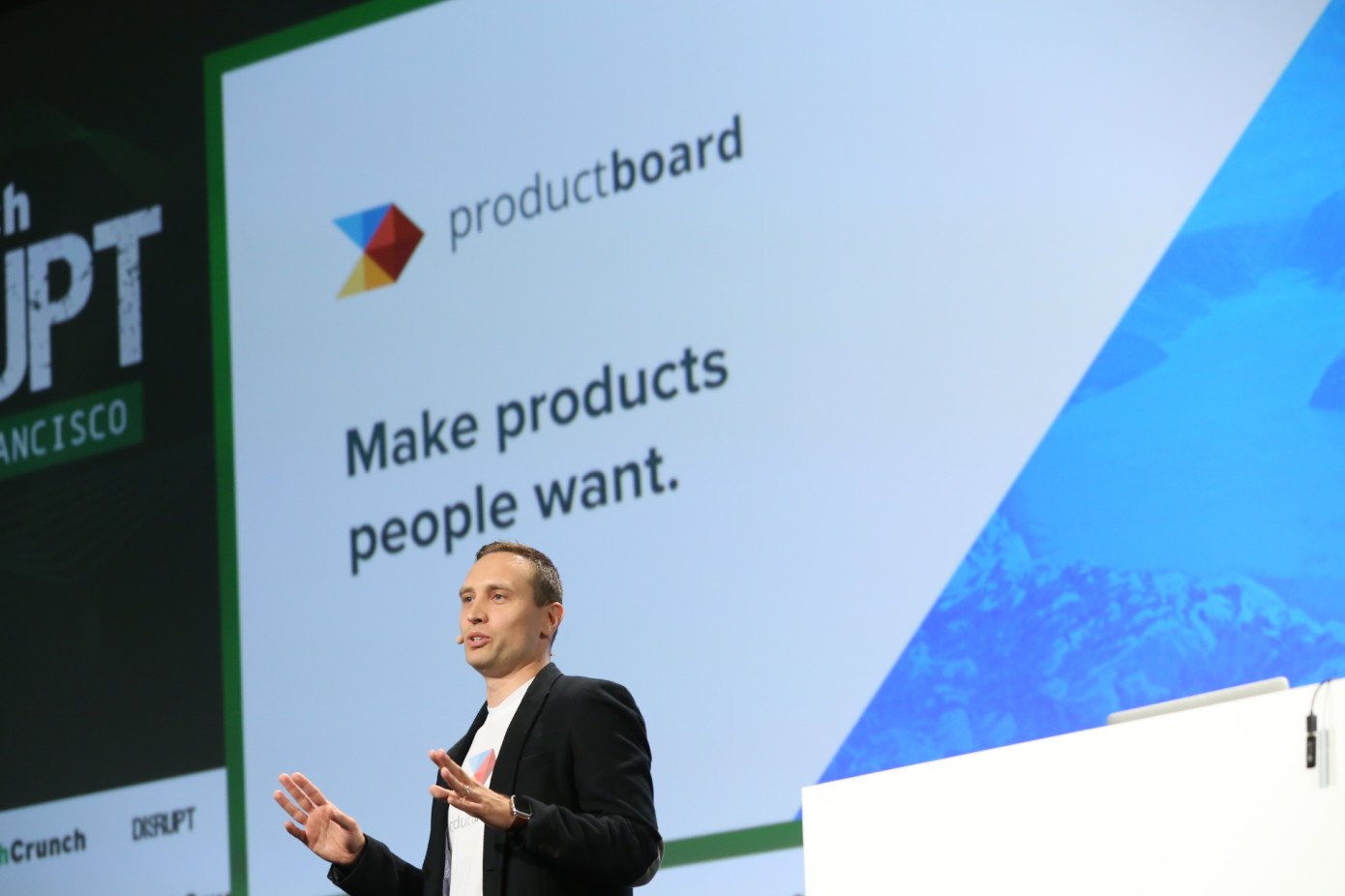 Productboard raises $10M more for its product management system.
Over the past several years, best-in-class SaaS solutions have been developed for almost every operational function: Salesforce for sales, Marketo for marketing, Jira for engineering, Tableau for business intelligence, Collibra for data management, etc.  And yet, hacking together a myriad of tools has been the only option for arguably one of the fastest rising and most important roles at a company: the Product Manager.
That's why when we first met Hubert Palan and Daniel Hejl, co-founders of productboard, we knew they had built something special. Hubert and Daniel spent in aggregate over thirteen years as product managers, feeling firsthand the pain points of collecting data, centralizing information, and aligning product priorities across functions. productboard is the embodiment of their combined expertise and is quickly emerging as the leading product management system that helps teams get the right products to market faster.  In addition, productboard is a game changer for sales people, marketing and customer success, as the platform integrates actionable and quantifiable feedback from customers. Now, the customer-facing functions can be aware of most requested features, product-related decisions and timing of new releases.
Today, the emphasis of many organizations has expanded beyond customer acquisition to customer retention. Whether you are selling to consumers or businesses, customers have more choices than ever before. In addition, because implementation and onboarding have become easier, switching costs are lower so as soon as customers find a better product, they jump ship. This means more so than ever before, companies must build products their customers could not live without.
As a result, the product management role has been thrust into the limelight. The product manager is like the orchestra conductor, a mission-critical role that interprets the score, creates alignment across functions and finely tunes the end result until perfection. Similarly, the product manager is responsible for bringing together engineering, design, sales, customer success, and marketing and making sure everyone is marching to the beat of the same drum. With an increasingly complex ecosystem of competing software products, an expectation of a delightful consumer experience even in enterprise, and the abundance of data around customer usage and feedback, product managers must be data-driven in order to be in harmony with what customers want and what they will need in the future.
Not surprisingly, product-led companies with product management DNA at the executive team level have quickly become market leaders; Jeff Bezos (Amazon), Kevin Systrom (Instagram), Stewart Butterfield (Slack), Sundar Pichai (Google), and Marissa Mayer (Yahoo) were all product managers before they were CEOs.  Other companies have been quick to notice and as a result, there are over 10,000 open product manager roles in the San Francisco Bay Area alone. Online courses like ProductSchool, Product Institute, and others have popped up to churn out more product managers.  
Perhaps what is surprising is that despite the increasing scope of influence and responsibility of a product manager, this function has largely been underserved by the enterprise software market. Currently, product managers use a combination of Excel, Powerpoint, Google Analytics, Google Docs, Trello, Slack, Jira, and email in order to do their jobs, making it nearly impossible to have a 360-degree view of the product across functions.  In fact, numerous forums and articles online suggest that product managers must use a combination of 12 (!) tools to be effective. This also means that whatever bird's eye view a product manager has exists entirely in a silo; in other words, there is no shared system of record for product-related discussions, priorities, data, feedback, and timelines.
That's where productboard comes to the rescue. productboard helps product managers understand what users need, prioritize what to build, socialize the roadmap internally, monitor progress towards launch, and engage the customer community by keeping them informed on product ideas and timelines. Because of its integrations with Zendesk, Intercom, and Jira, product managers can aggregate and categorize large amounts of feedback, then directly tie pieces of feedback to features which helps with prioritization and identifying customer segments and strategic growth drivers.
In a short period of time, productboard has an impressive roster of 1,600 modern, customer-driven companies, including UiPath, Unity, Houzz and Envoy, who use productboard to understand what users need, clarify their strategy, and rally everyone around the roadmap.
All of us at Index are incredibly excited to partner with productboard and are thrilled to be leading this $10M round of financing and joining existing investors including Kleiner Perkins, Credo Ventures and Rockaway Capital. Congratulations to Hubert and Daniel and the entire team on building the leading product management solution.