Productboard Raises $8 Million Series A to Help Product Managers Get The Right Products to Market Faster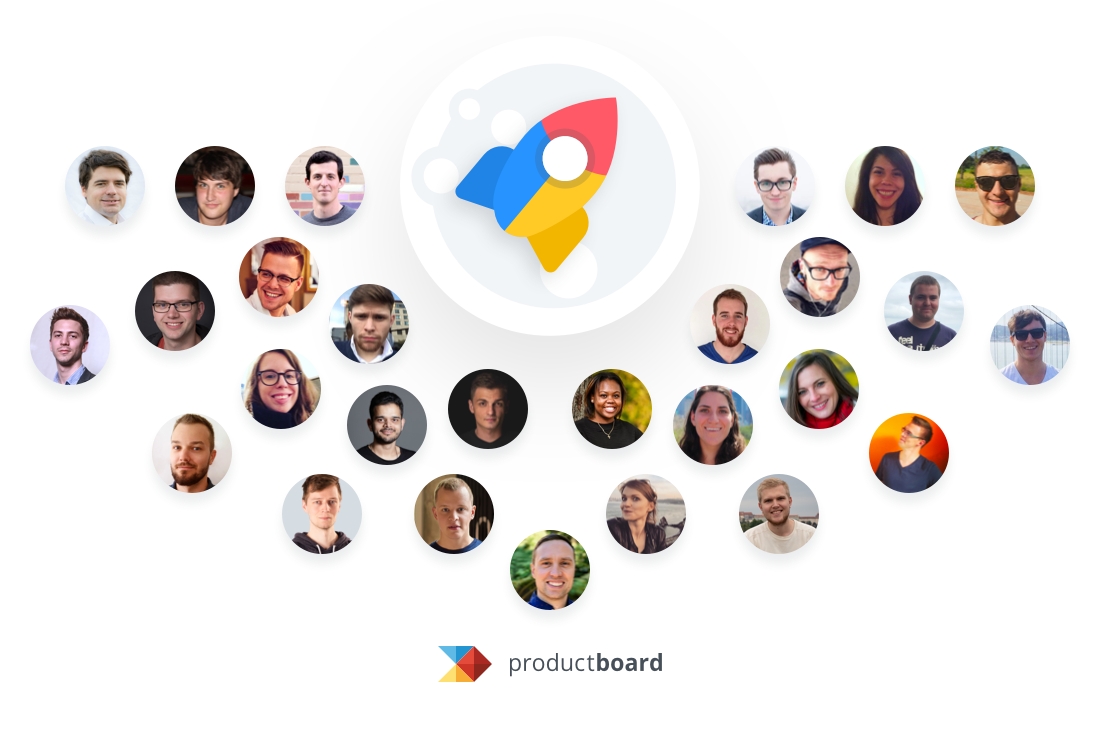 productboard will use the funds to expand its team and advance its popular solution for helping product managers get the right products to market faster.
productboard, the leading product excellence system today announced it has raised $8 million in Series A financing led by Kleiner Perkins, with participation from previous Seed investors – Index Ventures, Credo Ventures, Reflex Capital, and Rockaway Capital. Also joining the round as strategic angels are respected SaaS industry leaders Eoghan McCabe & Des Traynor (co-founders, Intercom), Clark Valberg (co-founder, InVision), and Larry Gadea (founder, Envoy). productboard will use the funds to expand its team and advance its popular solution for helping product managers get the right products to market faster. Ilya Fushman, Kleiner Perkins' general partner, joins productboard's board of directors.
Founded in 2014 by Hubert Palan and Daniel Hejl, productboard now serves product teams at over 1,200 companies including Zendesk, Avast, DellEMC, and ServiceMax. Customers span a broad range of categories and industries including SaaS solutions, e-commerce platforms, medical device manufacturers, academic journals, news outlets, book publishers, on-demand services, and brick and mortar stores transitioning to digital storefronts. All share common needs that productboard helps them address: capturing market inputs and user feedback, prioritizing what to build next based on clear objectives, and aligning colleagues across the organization around the product roadmap.
What started out as a solution to help individual product managers prioritize what to build next, has evolved into a company-wide product excellence system. Thanks to productboard, insights from customers and colleagues flow directly into the product teams, enabling them to make the right product decisions. Meanwhile, other parts of the organization get visibility into product plans and progress. The result is excellent products and strong internal buy-in and alignment across organizations.
"Product Excellence is no longer optional," explained productboard founder and CEO Hubert Palan. "These days competitors arise in a matter of months, not years. Customer loyalty is declining and users will happily switch to a competing solution that offers a better product experience. It's more critical than ever to get the right products to market faster."
"Product management is a core function in every technology organization, but few dedicated tools exist for it," said Ilya Fushman, General Partner at Kleiner Perkins. "With productboard, fast-moving businesses can better combine insights with execution, moving them into the next level of product management and delivery that guides prioritization and planning, and a coherent roadmap that the whole organization can rally behind."
After years of watching colleagues in every other department adopt dedicated cloud-based solutions to help them operate more effectively, with productboard, product managers finally have a system of their own.
"productboard is like a CRM but for all things product. It helps you collect everything product managers care about in one place, and categorize it in a way that helps you make better product decisions," explained Wells Riley, product manager at Envoy.
productboard allows product managers to organize, prioritize, and plan feature ideas, before adding them to a roadmap, or validating them on an interactive product portal, where they can be voted on by colleagues and customers.
"Since implementing productboard, we have been able to develop features faster and deliver more targeted value to our customers because we have confidence in what opportunities to pursue, a stronger understanding of how to implement, and a tighter feedback loop," explained Paul Sanders, product manager at CoConstruct.
The problems productboard solves are felt by more than just the product team. Sales, support, marketing, and customer success are invested in contributing market inputs gleaned from the frontlines, while designers and developers benefit from the added context around the features they're developing. Everyone has a stake in understanding what's on the roadmap and why.
With its fast-growing customer base and new round of funding, productboard will continue advancing its system that helps entire organizations win by achieving product excellence.
Published — July 12, 2018