ServiceTitan: Powering America's Home Heroes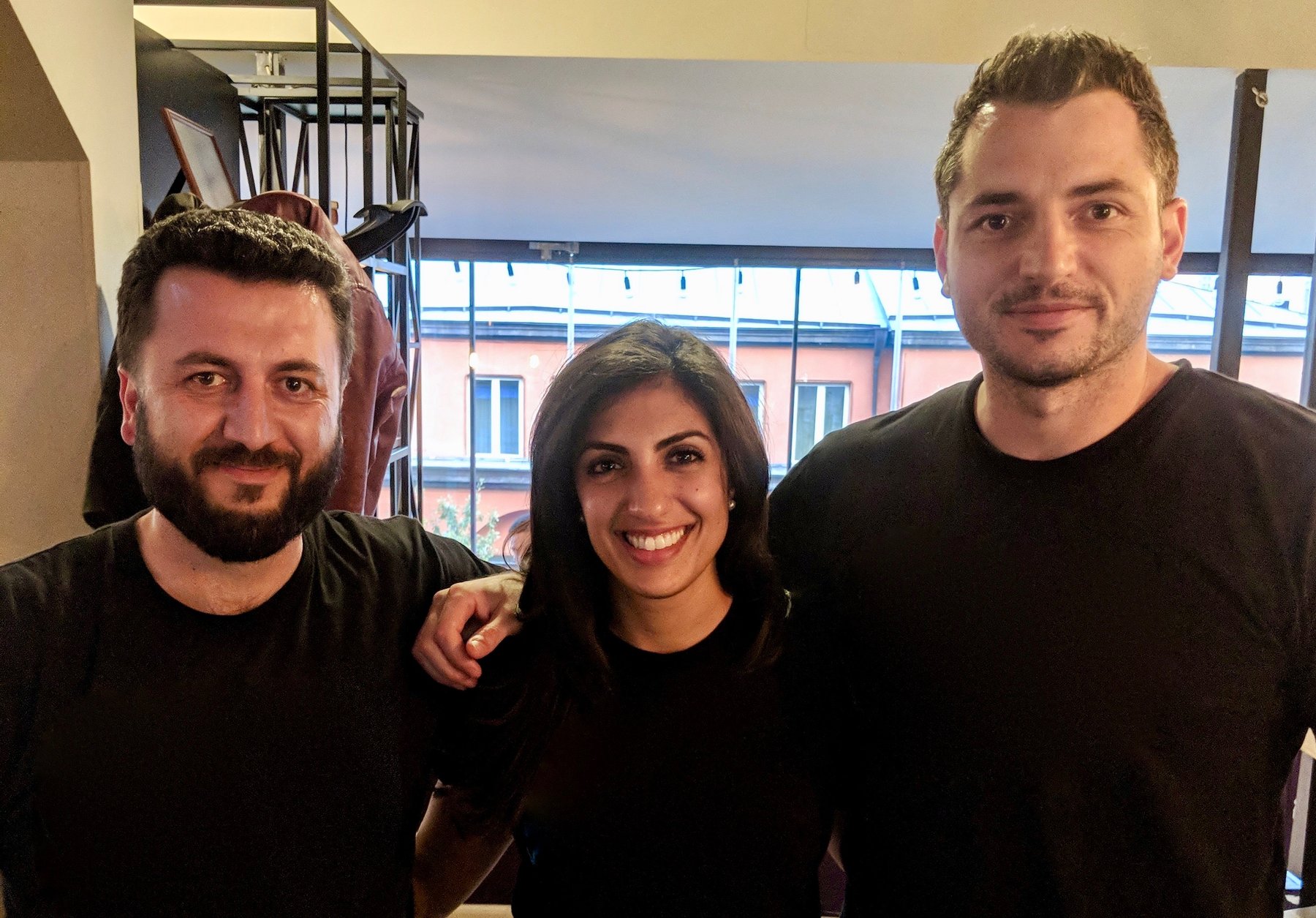 On the heels of leading the $165M Series D investment in ServiceTitan, Nina shares the company's story, and how they became the #1 home services software in America.
Imagine coming home after a long day of work. You pull up to your driveway but your garage door doesn't open. You walk through your front door and suddenly, your lights don't turn on, you have no heat, and there is water all over the floor. Unfortunately, you cannot have Siri or Alexa fix this mess. Immediately, you call an electrician or a plumber to come save the day. What you don't know is that most likely, your electrician's and plumber's businesses are powered by a company called ServiceTitan, the leading provider of software for home services businesses.
ServiceTitan was started by two entrepreneurs, Ara Mahdessian and Vahe Kuzoyan. I first met them a few years ago through the Armenian Student Association at Harvard and Stanford. Both immigrants, they form an unusually harmonious and complementary team; Ara is an avid learner and a phenomenal storyteller, while Vahe is a product visionary.
When Ara and Vahe graduated from Stanford and USC with computer science degrees, they could have walked into some of the best tech jobs in Silicon Valley. Instead, they headed back to Glendale, Los Angeles, to help run their respective fathers' plumbing and residential contracting businesses.
It turned out to be the best decision they ever made. Everyone at some point has experienced something go wrong with their home and called on an electrician or plumber. These small businesses typically are made up of six to ten people – but can grow as large as a thousand employees – and most of them manage their operations and customers with pen and paper, spreadsheets and payments by cash or check.
Ara and Vahe looked for a solution to modernize their fathers' businesses that could manage the wide-ranging aspects of running a home services business. When their search came up empty, they decided to build it themselves and quickly realized their product worked not only for their fathers, but for millions of other technicians in the $400B home maintenance space.
Today, ServiceTitan is one of the fastest growing software companies in Southern California. The company currently employs nearly 600 people and has attracted talent from top tech companies such as Sheily Chhabria, VP of People previously at Google, Connor Theilmann, VP of Business Operations who joined from Accel, and Darren Merritt, their VP of Engineering who came from Riot Games. They also have a roster of impressive investors including Battery, Bessemer, and ICONiQ, as well as new additions T. Rowe Price and Dragoneer, who joined this $165M Series D round. ServiceTitan plans to double its headcount next year in Los Angeles and new geographies.
The best part is that ServiceTitan is just getting started. The company recently launched an intuitive payments product which helps small businesses provide a better experience for their end customers. The team will continue to build powerful products for their existing customers and are looking to expand to other verticals beyond plumbing, electrical and HVAC.
All of us at Index are incredibly excited to partner with ServiceTitan and are thrilled to welcome them to the family. We believe that specialized, industry-specific software solutions are often times more transformative to very large industries like transportation, insurance and construction rather than generic, horizontal product offerings. ServiceTitan, which was born in the trades and built for the trades, is a perfect example of this.  
Congratulations to Ara, Vahe and the entire team on one of the most significant deals of the year. ServiceTitan has already transformed the livelihoods of thousands of businesses and we can't wait to see where they go next.
Published — Nov. 14, 2018