The Story of Figma: Collaboration, Community and Creativity
I first met Dylan Field when he was a 19-year-old intern, making his mark at Flipboard's offices in Palo Alto. He was already convinced he wanted to be a founder, and it was clear enough to me that he was on course to do extraordinary things.
A couple of years later, we were delighted to write Dylan his first seed-stage cheque for his fledgling business idea with co-founder Evan Wallace. Over the following decade, I watched as Dylan transformed into the visionary leader of Figma, driving a revolution in the world of design and creativity, and creating a global phenomenon. Today I'm thrilled to congratulate them on the announcement that Adobe has agreed to acquire Figma for the sum of approximately $20 billion, making it one of the largest acquisitions of a private tech business in history.
This is a milestone investment for Index, and not because we are fortunate to be Figma's first and largest venture partner. Figma and Dylan are emblematic of Index's ethos: building deep, meaningful relationships with unconventional founders from their early days, and partnering with them through peaks and valleys of their journey to build an iconic business.
This is also a deeply personal moment for me and there's no doubt I'll miss being part of the story.
Dylan is an extraordinary person, a Renaissance individual with the rare capacity to treat his own personality as an active experiment in design: something to seek out feedback on, to be constantly tweaked and optimized, and even to be rebuilt from scratch where the needs of his company demand it. He's also a close friend. I'm so proud of what Dylan and his team have achieved, and how they've matured as individuals and operators.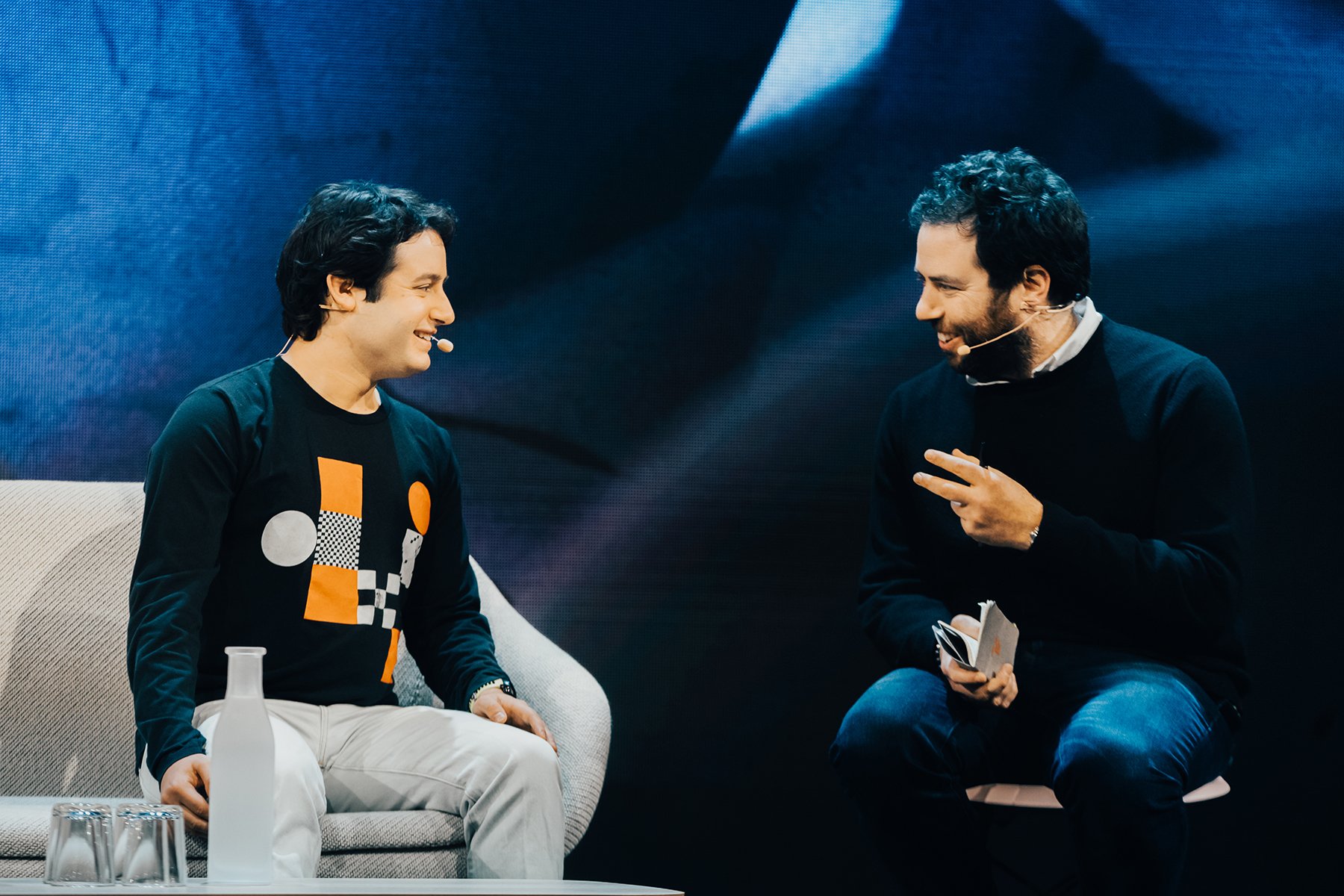 When we look at today's announcement, it's fair to ask: what makes Figma so special?
There are a few big trends that Figma has both contributed to and benefitted from. The first is the generational significance of design-thinking. In the 19th century, the most significant marker of authority was spoken eloquence: your skills in oratory were how you found an audience. In the 20th century, as literacy rates increased, arguably that power migrated to the written word. Now, in the 21st century, as we dwell in an increasingly digital realm, the best proxy for public credibility is intuitive, responsive design. Thanks to the app-ification of everyday life, we've developed an extraordinary civilizational sophistication in appreciating good design – and a marked intolerance for the bad.
Figma saw this dramatic shift years ago, and has been the primary platform for accelerating it. For anything digital involving an output on a screen, Figma is increasingly where the most crucial work happens. Dylan and Evan have always been committed to reimagining the relationship between creativity, collaboration and productivity. They recognized – long before pretty much everyone else, in an era when designers were sending static files back and forth over email – that both consumers and creators needed faster feedback loops, as well as a space to communicate in real-time to make the best and most beautiful products possible.
Figma hasn't just sparked a design revolution. It's also been a principle enabler of the rise of the creative class and the 'creator economy', based on access to great tools for making, distributing and monetizing digital content. In striking contrast to previous generations, 75% of Gen Z say they now want to be creators, not just consumers.
There's no way Figma could have won the hearts of so many people around the world (more than 80% of users are outside of the US) if the company itself hadn't worked hard at its own culture. Having gone straight from intern to founder, Dylan is the first to admit he had some tough lessons to learn about management in the early days of Figma. But as a result of his willingness to accept guidance and mentorship, he's grown to become one of the most humble, humane and clear-sighted leaders I've ever worked with. The utility and versatility of Figma as a tool reflects that deep commitment to respect and collaboration that's now baked into Figma's culture.
Dylan has always been convinced that the community should be the main driver of Figma's adoption. As he told me in a recent chat: 'The first place is your home, the second place is work, and the third place hopefully is the community of interest – a global, online community of interest around design and creativity. Long-term that's what we want to do with Figma.'
Their acquisition marks a new chapter in Figma's journey. Adobe is the perfect partner to supercharge the company's mission to democratize the world of design and creativity. Together, Adobe and Figma are creating a powerful platform, well-positioned to compete directly with some of the world's largest tech companies in the productivity and collaboration space. We are excited to see them in action and are confident they will rise to the challenge. A heartfelt congratulations to Dylan and Evan as well as their executive team Amanda Kleha, Claire Butler, Kris Rasmussen, Kyle Parrish, Nadia Singer, Nairi Hourdajian, Praveer Melwani, Shaunt Voskania, Sho Kuwamoto, and Yukhi Yamashita, and the entire Figma family. I'm going to miss the intimacy of those early days and years, but as Figma continues to fly high, the Index team will keep cheering them on.
Forward-Looking Statements
In addition to historical information, this communication contains forward-looking statements within the meaning of applicable securities law, including statements regarding the expected completion and effects of the proposed transaction, product plans, future growth, market opportunities, strategic initiatives and industry positioning. In addition, when used in this communication, the words "will," "expects," "could," "would," "may," "anticipates," "intends," "plans," "believes," "seeks," "targets," "estimates," "looks for," "looks to," "continues" and similar expressions, as well as statements regarding our focus for the future, are generally intended to identify forward-looking statements. Each of the forward-looking statements we make in this communication involves risks and uncertainties that could cause actual results to differ materially from these forward-looking statements. Factors that might cause or contribute to such differences include, but are not limited to: expected revenues, cost savings, synergies and other benefits from the proposed transaction, such as Adobe's ability to enhance Creative Cloud by adding Figma's collaboration-first product design capabilities and the effectiveness of Figma's technology, might not be realized within the expected time frames or at all and costs or difficulties relating to integration matters, including but not limited to customer and employee retention, might be greater than expected; the requisite regulatory approvals and clearances for the proposed transaction may be delayed or may not be obtained (or may result in the imposition of conditions that could adversely affect the combined company or the expected benefits of the proposed transaction); the requisite approval of Figma stockholders may be delayed or may not be obtained, the other closing conditions to the transaction may be delayed or may not be obtained, or the merger agreement may be terminated; business disruption may occur following or in connection with the proposed transaction; Adobe's or Figma's businesses may experience disruptions due to transaction-related uncertainty or other factors making it more difficult to maintain relationships with employees, customers, other business partners or governmental entities; the possibility that the proposed transaction is more expensive to complete than anticipated, including as a result of unexpected factors or events; diversion of management's attention from ongoing business operations and opportunities as a result of the proposed transaction or otherwise and those factors discussed in the section titled "Risk Factors" in Adobe's Annual Report on Form 10-K and Adobe's Quarterly Reports on Form 10-Q. The risks described in this communication and in Adobe's filings with the U.S. Securities and Exchange Commission (the "SEC") should be carefully reviewed. Undue reliance should not be placed on these forward-looking statements, which speak only as of the date they are made. Adobe and Figma undertake no obligation to publicly release any revisions to the forward-looking statements or reflect events or circumstances after the date of this communication, except as required by law.
No Offer or Solicitation
This communication shall not constitute an offer to sell or the solicitation of an offer to buy any securities, nor shall there be any sale of securities in any jurisdiction in which such offer, solicitation or sale would be unlawful prior to registration or qualification under the securities laws of any such jurisdiction. No offering of securities shall be made except by means of a prospectus meeting the requirements of Section 10 of the Securities Act of 1933, as amended.
Additional Information and Where to Find It
In connection with the proposed acquisition of Figma, Adobe will file a registration statement on Form S-4 with the SEC to register the shares of Adobe common stock to be issued in connection with the proposed transaction. The registration statement will include a consent solicitation statement/prospectus, which will be sent to the stockholders of Figma seeking their approval of the proposed transaction.
INVESTORS AND SECURITY HOLDERS ARE URGED TO READ THE REGISTRATION STATEMENT ON FORM S-4, THE CONSENT SOLICITATION STATEMENT/PROSPECTUS INCLUDED WITHIN THE REGISTRATION STATEMENT ON FORM S-4 AND ANY OTHER RELEVANT DOCUMENTS FILED OR TO BE FILED WITH THE SEC IN CONNECTION WITH THE PROPOSED TRANSACTION WHEN THEY BECOME AVAILABLE BECAUSE THESE DOCUMENTS DO AND WILL CONTAIN IMPORTANT INFORMATION ABOUT ADOBE, FIGMA AND THE PROPOSED TRANSACTION.
Investors and security holders may obtain copies of these documents, when available, as well as other documents filed by Adobe with the SEC, free of charge from the SEC's website at
www.sec.gov
or by accessing Adobe's website at
http://www.adobe.com/investor-relations
or by contacting Adobe's Investor Relations department by calling (408) 536-4700, by writing to Investor Relations, Adobe Inc., 345 Park Avenue, San Jose, California 95110-2704 or by sending an email to adobe@kpcorp.com.
Published — Sept. 15, 2022