Our New Partner, Nina Achadjian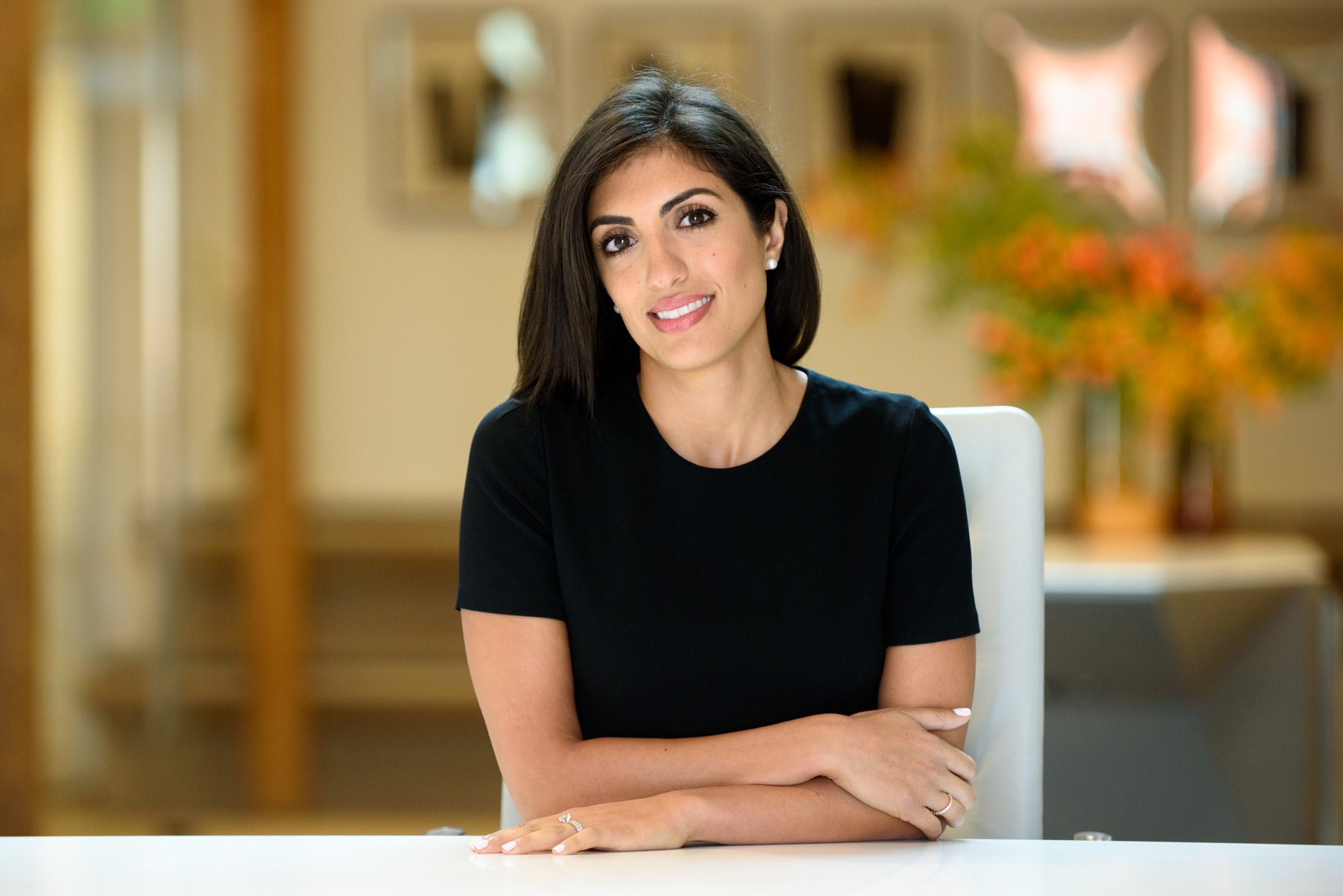 The first thing I learned about Nina is that she is incredibly driven.
When we onboard new team members at Index, we encourage them to take their time, to get to know people and to breathe the culture a bit. From day one, Nina's ambition was infectious. I recall her roaming the hallways of Index and jumping into people's offices to find even more ways to contribute. There was an energy about her that I soon learned was the drive to accomplish more.
Nina was raised in the Bay Area as a first-generation American Armenian. Growing up with immigrant parents who left everything behind to pursue a better life, Nina developed a deep appreciation for being born in the land of opportunity. She grew up dreaming big. In middle school, she was told she couldn't join the water polo team because she didn't know how to swim; two years later, she was team captain. She was told she couldn't help scout for her high school football team; three years later, she was interning for the Oakland Raiders. For Nina, the sky was the limit.
Nina's path to venture capital was anything but conventional. After graduating from Harvard, she put a coveted Wall Street job on hold to trace her roots by working in a baklava bakery in Istanbul. Nina then moved to New York as a high yield bond trader for Citi, until she realized there was no reason why technology couldn't do her job. That brought her to Google and back to San Francisco. It was a chance dinner when my partner, Jan Hammer, met Nina that led us to eventually convince her to join our team.
Over the past three years, Nina has become a leader and an indispensable part of Index. She developed our thesis in vertical SaaS and has invested in leading companies like ServiceTitan, Shopmonkey, and Double, as well as others that have yet to be announced.
Entrepreneurs are drawn to her energy, intellect, and thoughtfulness and know they can count on her. Ara Mahdessian, CEO of ServiceTitan, describes Nina as the "the perfect balance of determination and empathy" and someone who will "move mountains to make things happen."
Beyond forming conviction in investments, Nina brings an entrepreneurial-mindset to venture capital, challenging us to revisit the conventional way of doing things in this business. Her contributions have ranged from spearheading our angel investment program to organizing a trip to Armenia to mentor startups to creating Oasis by Index, a retreat for seed funds and early-stage founders.
Nina embodies the Index culture and our values; she truly partners with founders, has genuine intellectual curiosity, and her passion for helping build our firm and team is contagious. We cannot think of anyone more deserving to become a Partner here at Index and we are excited to continue to see her incredible commitment to founders unfold.